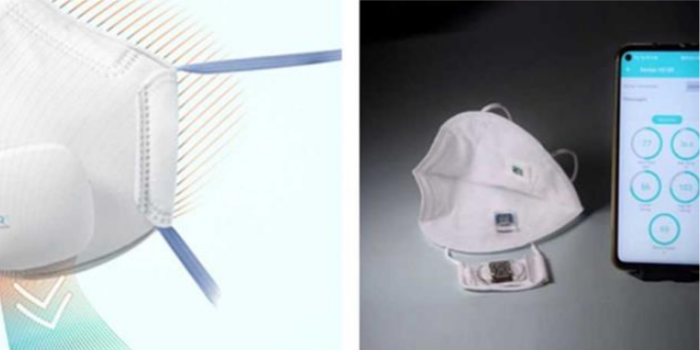 Design & development of healthcare PPE
The COVID-19 pandemic has put personal protective equipment (PPE) in the spotlight and made PPE a common term among the public, say Rajanna L Gotipamul and PV Kadole.
Surge in demand for healthcare PPE to protect the healthcare personnel involved in the treatment of COVID-19 patients drives the growth of the global healthcare personal protective equipment (PPE) market. In addition, increase in investment from public and private players in the production of healthcare PPE kit to meet the growing demand supplements the growth of the market. However, negative impacts of PPE material on environment hinder the market growth. On the other hand, growing development of healthcare PPE kits based on bio materials is expected to create new opportunities for the market player in the coming years.
According to the report published by Allied Market Research, the global healthcare PPE market generated $12.9 billion in 2019, and is estimated to reach $33.4 billion by 2027, registering a CAGR of 12.4 per cent from 2020 to 2027. The report offers an extensive analysis of changing market dynamics, key winning strategies, business performance, major segments, and competitive scenarios. The COVID-19 pandemic has put PPE in the spotlight and made PPE a common term among the public.
Safety plus health
According to the World Health Organization (WHO), PPE consist of garments worn to protect healthcare workers or any other person from getting infected. These include gloves, medical masks, goggles or a face shield, and gowns, as well as for specific procedures, respirators (i.e., N95 or FFP2 standard or equivalent) and aprons.
There exist various kinds of physical, chemical, and biological hazards in the workplace. To protect workers from these hazards, it is not controversial that environmental management measures to remove or reduce these harmful factors and to improve the quality of workplaces through an engineering approach are fundamental solutions. How¬ever, in reality, there are many work sites where such decisively effective measures cannot be applied. In such situations, a work management approach utilising PPE is considered an alternative and significant means for protecting the safety and health of workers.
Recent industrial development, automation, and digitalisation has led to increased safety and reduced need for personal protection at many workplaces, while there still remain a considerable number of jobs that continuously require protection and many countries where traditional work methods are prevalent. Simultaneously, the threats have changed and new types of risks have emerged due to changed processes, new chemicals and materials, and work routines.
Thus, there are still several industries where the workers need to be protected from contamination within processes by utilising PPE. So far, many types of PPE have been developed to tackle this scenario. Nevertheless, their effectiveness and usabil¬ity still remain incomplete. Thus, a new breakthrough for PPE is currently required. Progress in advanced fiber materials, knitting and weaving technologies, fabric fabrication techniques, nanomaterials, and fibre composite materials technologies have been remarkable in recent years. Therefore, applying the results of these advanced technologies to the development of PPE is a highly promising approach.
On the other hand, even though protection of targeted harmful factors is successfully achieved by using effective PPE, such high performance of protection is likely to entail additional workloads on workers. One of the main burdens is the thermal impact caused by evaporative resistance and thermal insulation derived from the characteristics of PPE materials. The higher the evaporative resistance and insulation of the PPE, the greater is its heat stress, which tends to exacerbate the physiological and psychological heat strains of the users. Therefore, when designing and developing PPE, it is important to achieve both protective performance and thermal comfort considering its thermal properties. Convenience, comfort and PPE expertise are the main things our customers are requesting. They want differentiated solutions that keep them safe and comfortable when wearing PPE for extended periods of time, 365 days a year. More and more, people are relying on digital apps to help them understand which PPE to choose, how to wear and how to properly remove the PPE.
From this viewpoint, this special issue was planned to represent state-of-the-art knowledge on the development and evaluation of PPE. It is presented by many internationally distinguished experts representing the fields of physical stabbing, radiant heat2, cold, ionizing radiation, vibration, chemical, and biological hazard protection and assessment of thermal properties of PPE and the environmental impacts on occupational safety and health.
Designing and engineering effective PPE
Understanding workplace hazards is critically important to ensuring that PPE is available to healthcare personnel facing an influenza pandemic or other hazardous working conditions. Research on the transmission and virulence of the influenza virus and other potential infectious agents will inform decisions on the design and engineering of healthcare PPE.
As innovative approaches begin to address the PPE challenges of the healthcare workplace, further efforts are needed that focus on how to address the unique or varied issues that healthcare personnel face—easy communications with patients and families, PPE that can be changed or reused between different patients, PPE that is comfortable during long wear times, and PPE that does not interfere with work performance. Healthcare personnel are not alone in having job-specific PPE requirements. In addition to fit and filtration for respirators and functionality requirements for other types of PPE, numerous other factors play a significant role in the design and development of healthcare PPE.
These factors include issues involving visibility, comfort and wearability, durability, maintenance and reuse, aesthetics, and cost. Because healthcare personnel frequently need to use several PPE items for protection against blood borne or other infectious agents, including a respirator, gloves, a gown, eye or face protection, and in some cases head and shoe coverings, issues arise about the integration and interface of these items and how best to don and doff the PPE to ensure that maximum protection is provided and contamination is avoided. Workers in fields such as law enforcement, firefighting, and health care have critical needs to be able to perform specific tasks while wearing multiple types and models of PPE. The impact of PPE on occupation-specific tasks and the equipment used to perform those tasks should be considered in designing and selecting PPE.
In considering a framework for the design and development of PPE, addressed the three phases of the design and engineering process typically associated with a product's lifecycle:
User requirements analysis: understanding the work hazards and barriers to PPE use;
Design realisation: identifying the key characteristics translating the evidence-based performance requirements into the specific design of the PPE component while making appropriate trade-offs among the factors that drive design, including degree of protection, comfort, and the cost of designing the specific PPE component to meet the regulatory requirements; and
Field use and evaluation: requiring that the new PPE be tested in the field in order to provide a realistic assessment of its performance and to identify unintended consequences of use.
Findings and research needs
Provides an overview of the range of ongoing work on designing and engineering effective PPE to prevent transmission of influenza and other viral respiratory diseases, the committee realised that many research efforts have been completed recently and that ongoing research efforts in this area continue. The challenge will be to sustain these efforts and to broaden them into areas that will result in wearable and effective PPE for healthcare personnel.
Issues remain regarding:
Wearability:
Respirators: Continue examining the features of N95s, PAPRs, and elastomeric respirators that impact comfort and tolerability among healthcare personnel. Identify alterations in respirator design and construction that show promise in improving problem features that adversely impact comfort and tolerability.
Other PPE: Initiate research to identify factors affecting the comfort and tolerability of protective eyewear and clothing, and identify changes having the potential to positively influence comfort and tolerability. Evaluate differences between short- and long-term use of PPE as it affects comfort and tolerability. Develop and field test new designs and features for PPE for healthcare personnel that offer potential for improving comfort and tolerability.
Decontamination and feasibility of reuse:
Decontamination methods: Continue to assess promising decontamination methods for all types of PPE, including research on the impact of decontamination methods on respirator protection and on the physical characteristics of the respirator (inner, middle, and outer layers).
Assess decontamination effectiveness using either influenza virus or a suitable surrogate.
TIL and protection:
Total inward leakage, TIL: Finish development of the TIL certification requirements for half-mask air-purifying respirators. Assess TIL of very small particles (< 100 nm) with respirators.
Face masks and face shields: Assess the TIL of face masks against droplet spray. Conduct research using manned and unmanned tests to determine if face shields can offer suitable alternative protection to goggles and/or face masks to protect healthcare personnel against droplet spray.
Fit: Evaluate the impact of facepiece materials and design on improving the fit of filtering facepiece respirators. Develop improved and simpler fit testing methods. Examine the effectiveness of performing a user seal check for an N95 respirator each time it is donned.
Workplace protection studies: Conduct workplace protection studies to assess protection during typical tasks and time changes in protection. Determine how using typical instruments impacts protection, and identify integration issues.
Equipment and technologies:
Integration: Conduct human factors (field of view, visual acuity, communication) and operational performance studies to assess the ability of healthcare personnel to perform medical procedures in typical healthcare-specific PPE ensembles.
New technologies: Continue development of an air-purifying respirator that specifically addresses the needs of healthcare personnel. New materials and technologies should be developed specifically for filtering facepiece respirators to improve fit, comfort, and tolerability. A new low-noise, lightweight, PAPR and a face shield that is reusable and easy to clean should be designed and developed. The efficacy and effectiveness of antiviral-coated PPE and impacts on maintenance and reuse of PPE should be assessed.
Gloves
Gloves also serve as barrier protection, although the role of gloves in preventing the transmission of influenza or other respiratory viruses is unknown. For blood borne pathogens, gloves can prevent transmission through direct contact with non-intact skin. Gloves can provide a barrier between contaminated surfaces and the skin and can serve as a reminder to avoid self-inoculation. As with gowns and protective clothing, one active area of research is the use of antiviral coatings or other virus-inhibiting mechanisms. The tactile feeling, grip quality, and other measures were comparable to double latex gloving. Other areas of study are indicators of perforation in gloves, double gloving, and tolerance of powder or other irritant reducers (e.g., aloe vera).
Respirators and face masks
The protection provided by a particular respirator is a function of both the filtration capabilities of the material and how well the device fits the wearer. Total inward leakage (TIL) is the combination of filtration, face seal leakage, and leakage through respirator components, such as the exhalation valve.
Several issues concerning filtration have been raised recently. First, the filtration efficiency of face masks is a concern because they are not developed as filtration devices. Second, researchers have been concerned about the penetration of nanoparticles (which includes the size range of influenza and other viruses) through respirator filter media and whether current NIOSH respirator certification methods accurately account for those particles. A study of the filtration performance of five N95 and two P100 filtering face piece respirators against monodisperse silver aerosol particles in the 4 to 30 nm range at 85 L/min found that both types of respirators showed a decrease in percentage of penetration, with a decrease in particle diameter down to 4 nm. This study supports prior studies that indicate that NIOSH-approved air-purifying respirators provided expected filtration protection against nanoparticles.
Face seal leakage is a critical factor in the amount of protection provided by a respirator. Although much research has been done on filtering media and improving filter efficiency, the fit side of the equation has not been explored in such depth. Several recent studies examined aspects of fit related to healthcare personnel.
The National Personal Protective Technology Laboratory (NPPTL) and other agencies, private-sector companies, and other organizations should continue to advance research in designing and evaluating the effectiveness of respirator protection for healthcare personnel and expand its research efforts to improve and evaluate the effectiveness of gloves, gowns, eye protection, face shields, and face masks in preventing the transmission of influenza or other viral respiratory diseases. Areas of focused research needs include
effectiveness in preventing fomite, droplet spray, or aerosol transmission;
decontamination and feasibility of reuse;
comfort, fit, and usability;
impact on task performance; and
Development of technologies specifically for healthcare personnel.
Protective clothing
Gowns and other forms of protective clothing are designed for healthcare personnel primarily to act as a barrier to prevent the penetration of liquids or solids from coming into contact with the wearer's skin and clothing. As the barrier properties of the protective clothing increase, the breathability of the material generally decreases, which then has the potential to impact comfort and tolerability (i.e., cause an increase in heat levels experienced by the wearer). A recent study has demonstrated that medical personnel who wear chemical protective clothing while performing basic life-saving tasks experience discomfort and heat stress along with needing more time to perform the task.
Eye Protection and face shields
Transmission of influenza through the mucosa of the eyes, nose, and mouth is reason, but not confirmed. Case reports of conjunctivitis have been noted with the H7N7 avian influenza virus. Protective eyewear and face shields can reduce self-inoculation and may provide protection against droplet spray. Little is known about how well these devices protect the wearer from direct contact, when this protection is needed regarding transmission from patients to healthcare personnel, and the extent to which extra precautions are needed during aerosol-generating procedures.
Face shields may be a useful form of protection in lieu of face masks for workers exposed to droplet spray, particularly regarding comfort and tolerability issues, reduced breathing resistance, and improved speech communication. Decontamination and reuse may be possible for face shields, but much remains to be learned. It is unknown whether healthcare personnel would find face shields to be an acceptable alternative to masks and whether face shields would provide similar or superior (by protecting the eyes) protection to masks.
Summary of developments

DRDO develops bio suits for doctors, paramedics engaged in treating coronavirus patients: India's premier defence research institution DRDO has developed a "bio suit" to protect doctors and paramedics engaged in treating coronavirus-affected people from the infection. Scientists at various DRDO laboratories have applied their technical know-how and expertise in textile, coating and nanotechnology to develop the PPE having specific type of fabric with coating. The suit has been prepared with the help of the industry and subjected to rigorous testing for textile parameters as well as protection against synthetic blood.
UFlex & IIT-Delhi develop PPE coverall with anti-microbial coating: The protective coverall is made from a combination of non-woven polypropylene fabric and further impregnated with anti-microbial PP coating through a special process to increase the breathability. UFlex Ltd, India's largest multinational flexible packaging company and a global player in Polymer Sciences, has recently developed a PPE Coverall 'Flex Protect' in joint collaboration with IIT-Delhi and INMAS, DRDO, Delhi. Flex Protect that comes with Four-layered Protection and Anti-microbial Coating has been approved by The Defence Research and Development Organization (DRDO) for use by the front-line health workers who are fighting the battle against COVID-19. The protective coverall is made from a combination of non-woven polypropylene fabric and further impregnated with anti-microbial PP coating through a special process to increase the breathability. As compared to other PPE Kits, the Flex-Protect Coverall Standard is made of 70 GSM which makes it very comfortable and flexible, and fit to be worn for long hours as well.
Most PPE coverall available in the market are not breathable at all. The user sweats heavily due to perspiration and this causes a great deal of discomfort to them. Flex Protect has almost 30 per cent better breathability while also conforming to ISO 16603 (Resistance to Blood and Body Fluids) which is mandatory against infection causing virus not to enter the coverall through the fabric. Breathability and ultimate protection by design are the USPs of Flex Protect. It is far superior to the fabric available in the market there by giving utmost comfort and ultimate protection to the para-medical staff who are currently in great danger of contamination and discomfort. The PPE Coverall developed by UFlex and IIT-Delhi has been tested well for being anti-microbial. The South Indian Textiles Research Association (SITRA) has certified the fabric of PPE Coverall being compliant with Dry Microbial Penetration Resistance Test thereby implying fabric's protection against infectious agents. The anti-microbial coating will help in eliminating the microbes which comes in contact with the surface of the coverall.
IIT develop lighter, breathable PPE kit to fight COVID-19: The Department of Textile and Fibre Engineering at Indian Institute of Technology Delhi have developed a breathable and light-weighted PPE (Personal Protective Equipment) to fight COVID-19. It has covered all the basic aspects and it meets the criteria specified by the Ministry of Health and Family Welfare.
It is free of bacteria or virus penetration. Developed PPE is equipped to cover 99.8 per cent bacteria. The overalls more breathable than what doctors use now, with no compromise on safety. The fabric used is very soft and work for long hours, comfortable and light. It emphasized on the reuse factor. The PPE can be washed twice and could be used thrice which in turn brings down the cost of purchase by three times.
Kawach by IIT Delhi Start-up: Nano-finished top layer with excellent repellency against water, oil, and dust; Anti-odour knit mesh as inner knit layer, Secure 3D fit design, adjustable and universal fit with maximum face covering for protection against pollutants, dust, spore, smog, allergen, and other particles. The size is a perfect fit for adults and kids.
Multi-layer protection: KAWACH has multi-layers of knit/woven/nonwoven fabric constructions; the filter layer is engineered with microfibres using melt-blown/spun-bond technology having 99.9 per cent filtration efficiency certified by the NABL accredited lab.
Washable & reusable: Mask is washable, reusable, and biodegradable with a comfortable nose pin for improved compliance, and adjustable head loop for extra comfort. Easy to wear for longer hours.
Testing & certificate: The mask filtration is tested and approved by the Government of India labs for 90 per cent filtration at PM0.3 and greater than 95 per cent at PM3. Fabric physical properties have been tested and verified as per ASTM standards from the experts from the Department of Textile and Fiber Engineering, IIT Delhi.
Smart protective clothing: A shift toward lightweight options that offer elevated durability and improved performance while protecting workers from traditional and nontraditional hazards. In the past, this was a challenging balance to achieve. However, with the introduction and use of "smart" fabrics. Advancements will continue to be made in this area. Lighter fabrics and special weaves are being utilised for lighter protective clothing that meets specific standards. Today's PPE combines safety with improved aesthetics, and can even include 'smart' technology.
Smart Mask: AIR + ( from Singapore): It is home to the world's first smart mask, which features an ergonomic protective mask that pairs with an innovative attachable ventilator, combining highly effective protection with enhanced comfort for a transformative mask experience.
PPE kits developed by Indian Navy cleared by DRDO testing agency: The NavRakshak with an innovative "breathable" fabric material, has brought new hopes to the medical world and healthcare professionals from whose perspective it has been designed. Navrakshak, which translates to a novel protector, has two distinctive factors; optimal protectiveness and optimal breathability. NavRakshak uses a non-woven advanced quality fabric of specific GSM with a certain stitching technique. The PPE passed with 6/6 synthetic blood penetration resistance test pressure. (Government mandates minimum 3/6 and above level as per ISO 16603 standard). A team formed by the Innovation Cell, Institute of Naval Medicine, Mumbai and the Naval Dockyard Mumbai collaborated to design the PPE. The equipment has also been tested and verified in the Indian Council of Medical Research (ICMR) testing lab
The kits are made of a specific fabric that allows a high level of protection and 'high breathability' as compared to the other PPEs available in the market and is suitable for use in hot and humid weather conditions. The cost of the PPE is significantly lower than those commercially available and can be produced by basic gown manufacturing units.
Safety is top of mind for employers and there is an increased need in access to PPE for use in public spaces as employees return to work. Some innovations include applying an antimicrobial coating to kill bacteria and attaching sensors to detect if employees are wearing the PPE correctly.
Indian start-up claims IoT-enabled smart mask can protect against COVID, monitor oxygen levels: This Internet of Things (IoT) facemask helps in protecting an individual from being exposed to infection and also monitors their health parameters remotely, a release from BITS Pilani Hyderabad. The smart facemask helps COVID-19 warriors to efficiently monitor patients through their smart phones and thereby reducing the time, they spent in the isolation ward to collect basic parameters, which reduces the risks of them being infected. The IoT device attached to the mask processes and screens the body's essential factors such as temperature and blood oxygen levels etc, and monitors the humidity levels that develop inside the mask layers over a period. The feature called OBV (Oxy-Breathe Ventilators) attached along with the smart mask, which helps the user to expel the heat and removes moisture from the mask so it can be worn continuously without causing any discomfort and also reduces the probability of infection caused due to constantly wearing a mask.
The system can be activated remotely using IoT Mobile applications and controlled through easy touch and play, it said, adding another feature for specially designed cotton fabric is the green and eco-friendly filters i.e. three layer filters which can be replaced easily and wash the cotton fabrics. BSCOUT Facemask Mobile App developed for Android and IOS is cloud-based remote patient monitoring and health assessment tool that tracks vital parameters like fever, blood oxygen levels, and migraine due to the pressure differences in altitudes and provides instant data for doctors to remotely monitor the patient in home isolation, it said.
Phase Change Materials (PCM): Using phase-change materials for the construction of protective clothing offer the potential to help reduce heat stress and improve thermal comfort for healthcare personnel. Phase-change materials provide cooling by absorbing heat when they change from a solid to a liquid state. A surgeon wearing a vest containing phase-change materials reported subjective improvements in thermal comfort over that compared to regular clothing. In terms of heat stress, there's new technology out there that helps to keep workers cool with a simple cooling garment and a little water. This is light-years beyond similar products on the market in that it's chemical-free, molecular technology that isn't slimy or stiff, and provides instant relief that lasts for hours and can be reactivated again and again throughout the workday.
New technology is being developed so PAPRs can be utilised by multiple industries getting the advantages of clean filtered air that is portable. The designs that allow for easier cleaning and disinfecting and increased battery life to ensure operators are uninterrupted for the entire shift.
Knitted face masks from Karl Mayer, Germany: These masks have been developed at KARL MAYER, and are manufactured during a highly productive one-step production in large quantities. In other words, the masks are made in one piece, without the need of any sewing work. Depending on the machine type, an output of up to 400 pieces per hour is possible on a 138-inch machine. High stretch properties provide high wearing comfort; these masks are re-usable as they are washable at 75 degree Celsius.
Flat knitted face masks – customisable and sustainable: STOLL flat knitting machines produce face masks with a sustainable and creative background. An easy individualization and design process allows customised products and atomised workflows. The one-step production process is waste less, does not require any sewing or cutting efforts and realizes recyclable and multi-use products.
Multifunctional textile for advanced PPE: In partnership with Luna Innovations and Vertical Source, Inc., the Department of Homeland Security Science and Technology Directorate (S&T) developed a lightweight base ensemble that could be worn on a daily basis. This protective equipment is capable of providing protection against multiple hazards for a limited period of time. The multilayer textile system consists of:
An antimicrobial textile treatment, a protection against a range of bacteria.
A chemical protective membrane
Flame resistance textile layer
Tear protection layer
NIOSH Research: The National Institute for Occupational Safety and Health (NIOSH) studied the use of cooling PPE in its 2016 recommendation for a standard for heat and hot environments. They found cooling PPE can help mitigate the heat caused by wearing protective clothing or equipment. NIOSH evaluated four auxiliary cooling methods for its heat and hot environments criteria document:
Water-cooled garments
Air-cooled garments
Cooling vests, and
Wetted overgarments
Water-cooled garments have coolant tubing sewn into the garment and an external operating device. The operating device may include a battery, circulating pump, control pad, fluid container, and heat exchanger. However, the weight and volume of the operating device may limit a wearer's movement and impose an extra weight burden.
Air conditioning PPE from India: Inventor (an electrical engineering student) from Jabalpur, Madhya Pradesh has developed mini AC unit to be attached to PPE. The advantage is that health workers stay cool without any heat stress for almost six to eight hours. AC unit can be fitted to the waist and lighter weight (800 grams). This is based on aerodynamic technique and cost is about Rs. 3500. This is under commercialisation.
References
www.safetyandhealthmagazine.com
https://www.healthcareradius.in/products-suppliers/26196-uflex-iit-delhi-develop-ppe-coverall-with-anti-microbial-coating
https://www.hindustantimes.com/india-news/ppe-kits-developed-by-indian-navy-cleared-by-drdo-testing-agency
https://www.investindia.gov.in/siru/personal-protective-equipment-india-INR-7000-cr-industry-in-the-making
https://www.biotecnika.org/2020/09/iot-based-smart-face-mask-developed-by-bits-pilani-hyderabad/
Au, S. S., C. D. Gomersall, P. Leung, and P. T. Li. 2010. A randomised controlled pilot study to compare filtration factor of a novel non-fit-tested high-efficiency particulate air (HEPA) filtering facemask with a fit-tested N95 mask. Journal of Hospital Infection 76(1):23-25.
Baig, A. S., C. Knapp, A. E. Eagan, and L. J. Radonovich, Jr. 2010. Health care workers' views about respirator use and features that should be included in the next generation of respirators. American Journal of Infection Control 38(1):18-25.
Bansal, S., P. Harber, D. Yun, D. Liu, Y. Liu, S. Wu, D. Ng, and S. Santiago. 2009. Respirator physiological effects under simulated work conditions. Journal of Occupational and Environmental Hygiene 6(4):221-227.
Borkow, G., S. S. Zhou, T. Page, and J. Gabbay. 2010. A novel anti-influenza copper oxide containing respiratory face mask.
Brinker, A., S. A. Gray, and J. Schumacher. 2007. Influence of air-purifying respirators on the simulated first response emergency treatment of CBRN victims. Resuscitation 74(2):310-316.
Coffey, C. C., R. B. Lawrence, D. L. Campbell, Z. Zhuang, C. A. Calvert, and P. A. Jensen. 2004. Fitting characteristics of eighteen N95 filtering-facepiece respirators. Journal of Occupational and Environmental Hygiene 1(4).
Davies, C. G., M. N. Khan, A. S. Ghauri, and C. J. Ranaboldo. 2007. Blood and body fluid splashes during surgery—the need for eye protection and masks. Annals of the Royal College of Surgeons of England 89(8):770-772.
Diaz, K. T., and G. C. Smaldone. 2010. Quantifying exposure risk: Surgical masks and respirators. American Journal of Infection Control 38(7):501-508.
Rajanna L Gotipamul and PV Kadole
Assistant Professor, Department of Textile, DKTE, Society's Textile & Engineering Institute (An Autonomous Institute), Rajwada, Ichalkaranji – 416115, Dist: Kolhapur, Maharashtra, India. rajanna.textile@gmail.com
Professor & Director, DKTE, Society's Textile & Engineering Institute (An Autonomous Institute), Rajwada, Ichalkaranji – 416115, Dist: Kolhapur, Maharashtra, India