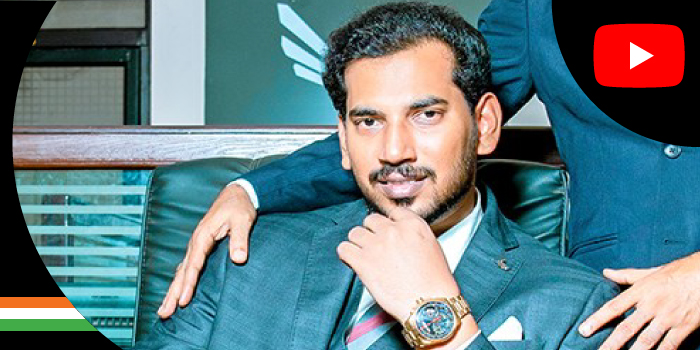 Customer mindsets are changing due to Covid-19
A Senthil Raja, Joint Managing Director, MecGrowths Texmach, speaks on the journey of his company over the years, and his plans post Covid-19.
Take us through the journey of MecGrowths Texmach over the years.
MecGrowths Texmach has been in the business for the past 38 years. It has a phenomenal track record of customer service and quality. We started as as consultancy service provider, wherein we made two turnkey projects in Rajapalayam, Tamil Nadu.
In 2015, we started our own manufacturing unit for retrofits for spinning and other industry. We are now into manufacturing innovative products like compact systems, and other products for the textile spinning industry.
What are your major products for the industry? What are the distinguishing characteristics and features of your major products? Modernisation and automation is increasing across industries. What is the significance of this for MecGrowths?
We manufacture three major products for the textile industry – compact systems, retrofits for spinning ring and top arms for ring frames and roving frames. Compact systems is the future for all the manufacturers. Out of 100 only 30 per cent of the spinning industry in India is converted with compact spinning. The remaining 70 per cent market is virtually open. Young manufacturers do not understand the importance of compact systems. This is because the margin when you sell the system is not very big. However, you can see real investment happening in this field in the next couple of years. We are very successful in manufacturing compact systems, and have so far installed many systems in India and Bangladesh alone.
The second main offering from MecGrowths is the shortstretch retrofits for spinning rings. We have installed this in around 39 spindles globally. This is a very interesting concept as it converts all ring frames. With this, the stretch will be reduced and the travelling length will be reduced. It will increase the productivity of the temple centre.
We are the only compact manufacturers to launch compact that is below Rs 1,000 (around $14). This has made a big impact in the market. After the installation, every customer recognises the product, and in a very short period of time, we were able to install many spindles.
Which are your stronger markets – in India and abroad?
Globally, Bangladesh is our stronger export market. In India, south is good because spinning mostly takes place there. We have a good opening in Gujarat too.
It has been more than a month for the lockdown. How it has impacted the business?
This unexpected virus has spread all over the world. No one expected this type of impact it would be created. No one expected it to knock down our factories. Yes, we are facing a very terrible impact of this coronavirus because customers who made orders before are thinking again to invest or not. Mentality of people are changing towards all the manufacturers. Not only the small and medium scale manufacturing is hampered, even large-scale manufacturing will have a tough job going forward.
This impact will be in all the markets for the next 24 months at least. Getting new deals will be tough. We will not be able to run our factory in full throttle.
What are your expectations from the government?
Our expectation from the government is some relaxation for SMEs. Our request from thye government is to give a relief for a minimum of six months on interest in all types of loans. This will help us to recover in a short period at least.
Have you recalibrated your growth plan due to Covid-19?
At present, we are focused on running the factory at 30 per cent capacity. Of course, the impact will be terrible on us as now the production has been completely stopped. A few of our customers have opened their factories and are requesting the product from us. But since we are in the red zone, we are waiting for the government to give their approval.
Going forward, once the factory is opened, we may face problems in labour shortage. Labour shortage will be a major problem. In some areas, there is huge problems with electricity problem. This will be a issue too for the Tamil Nadu government.