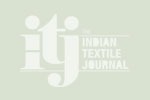 Carbon footprint in textile processing
Global warming´ and ´carbon footprint´ are buzzwords now. Their importance and the consequential long-term devastating effects of ´Climate Change´ on the environment, habitat and even the existence of our mother Earth are widely discussed. This warming of atmospheric temperature is attributed to the emission of green house gases (GHG)´carbon dioxide, methane, nitrous oxide and fluorocarbons are the major contributors
GHG emission, carbon footprint and energy conservation are buzzwords today and new technologies are on anvil to tackle carbon footprint issues, says Ashok Athalye.
´Global warming´ and ´carbon footprint´ are buzzwords now. Their importance and the consequential long-term devastating effects of ´Climate Change´ on the environment, habitat and even the existence of our mother Earth are widely discussed. This warming of atmospheric temperature is attributed to the emission of green house gases (GHG)´carbon dioxide, methane, nitrous oxide and fluorocarbons are the major contributors.
The recent years have witnessed exponential increase in the emission of GHG raising the atmospheric temperature. It is reported that there is about 6 per cent rise only in the year 2010 (releasing about 500 mt) majority of which is attributed to the top three pollutants of the world ´ China, the US and India.
GHG emission is caused by the production and consumption of fuels, manufactured goods, materials, wood, roads, and services. For simplicity of reporting, it is often expressed in terms of the amount of carbon dioxide, or its equivalent of other GHGs, emitted. Just as walking on the sand leaves a footprint, burning fuel leaves carbon dioxide in the air, which is called a carbon footprint. Thus the carbon footprint basically relates to the amount of carbon released into the air based on the fuel consumption.
Carbon footprint is assessed in two layers:
Primary footprint monitors carbon emission directly through energy consumption ´ burning fossil fuels for electricity, heating and transportation, etc.
Secondary footprint relates to indirect carbon emissions (lifecycle of products and sustainability).
Thus, the most effective way to decrease a carbon footprint is to either decrease the amount of energy needed for production or to decrease the dependence on carbon emitting fuels.
The textile industry is one of the major consumers of water and fuel (energy required for electric power, steam and transportation). The per capita consumption of textiles is about 20 kg/year and increasing day by day. The world population has reached 7 billion out of which almost 18 per cent is from India. Thus the energy requirement and consequently the carbon footprint of the textile industry in India is considerably high and at the same time the textile industry in India is expected to grow from an estimated size of $70 billion today to $220 billion by 2020, which would proportionately increase impact on our carbon footprint.
Thus, it is imperative for us to take immediate steps and develop innovative technologies and sustainable solutions that can help reduce the environmental impact. The government is also demanding industries to comply with stricter conditions for environmental protection.
The estimated global consumption and processing of textile substrates is shown above. In India also, polyester and cotton constitute more than 80 per cent of textile processing.
The textile industry, according to the US Energy Information Administration, is the fifth largest contributor to CO2 emissions. Thus the textile industry is huge and is one of the largest sources of greenhouse gasses on Earth. In 2008, annual global textile production was estimated at 60 billion kg of fabric. The estimated energy and water needed to produce such quantity of fabric is considered to be :
1,074 billion kWh of electricity or 132 mt of coal and
about 6-9 tonne litres of water
Thus, the thermal energy required per metre of cloth is 4,500-5,500 Kcal and the electrical energy required per meter of cloth is 0.45-0.55 kwh
The carbon footprint of the textiles is estimated based on the ´embodied energy´ in the fabric, comprising all of the energy used a