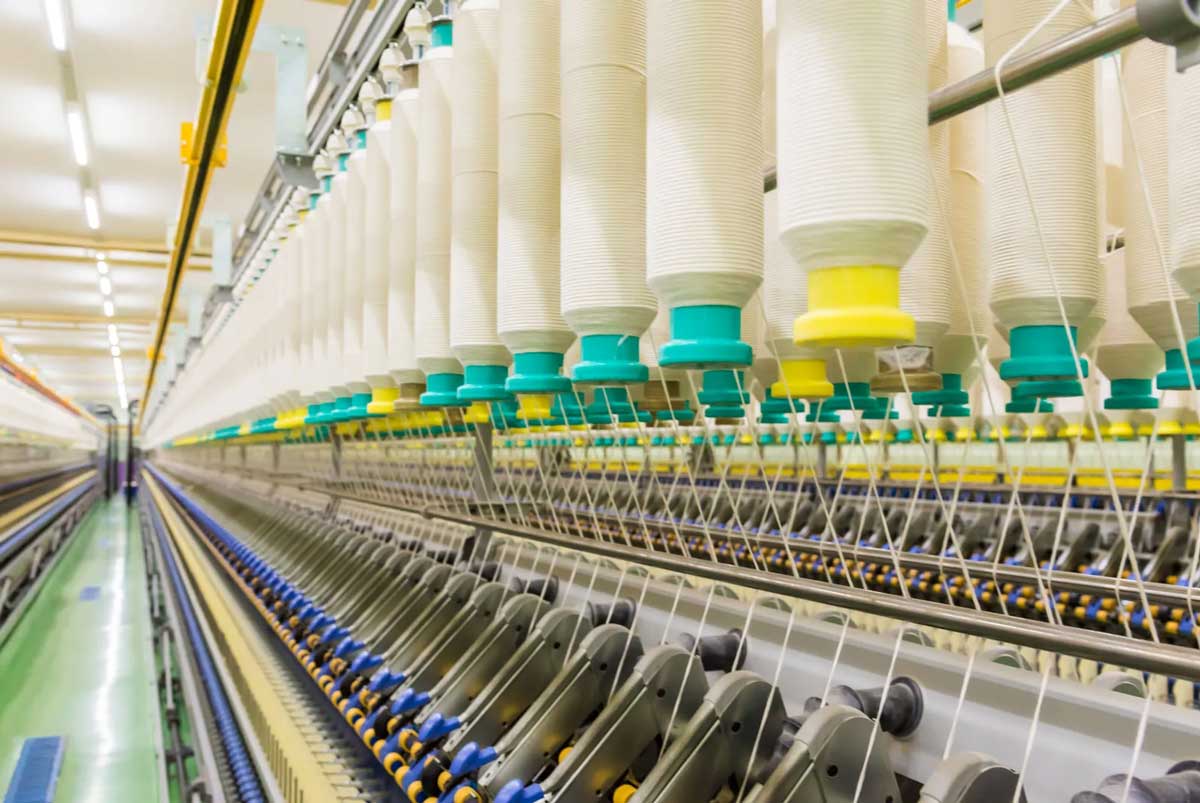 Can Spinning Sustain Growth?
Growing demand is driving expansion in the spinning industry with about 1.5-2 lakh spindles being added every month. However, rising raw material prices are adding pressure on the margins. Amid uncertainty global geopolitical situations, Indian spinners will have to maintain their growth momentum, says Rakesh Rao.
Post Covid, the demand for Indian textile and clothing has been gathering steam mainly because of two reasons – pent-up demand and the new geopolitical situation evolving due to the trade tension between China and the US (backed by other developed countries). The growth was also aided by some proactive measures of the Government of India to give a boost to the sector.
"The pent-up demand immediately after lifting the lockdown restrictions across the world and beginning of new normalcy, the space vacated by China due to China Plus One strategy and the USA sanctions on China's Xinjiang province cotton and its products have increased the demand for Indian textiles and clothing products. The demand for textiles products has recovered well even as it stares at disruption in the global economy emanating from the conflict between Russia and Ukraine, higher inflation and trouble due to container shortage. The export of cotton textile products has increased by 42% during October 2021 – February 2022 compared to a year ago and the export of MMF textile products has increased by 60% during April 2021 to December 2021," observes Ravi Sam, Chairman, The Southern India Mills Association (SIMA).
The boom in fabric and finished textile products market propelled demand for yarns resulting in companies scaling up capacity by either adding new production line or modernising the existing one. As per industry estimate, every month about 1.5-2 lakh spindles are being added to the spinning industry to meet the growing demand. "The demand for finished textile products has increased the demand for yarn and after almost 15 years, the spinning sector is making investments on 1.6 lakh spindles per month as capacity expansion and modernisation," informs says Ravi Sam.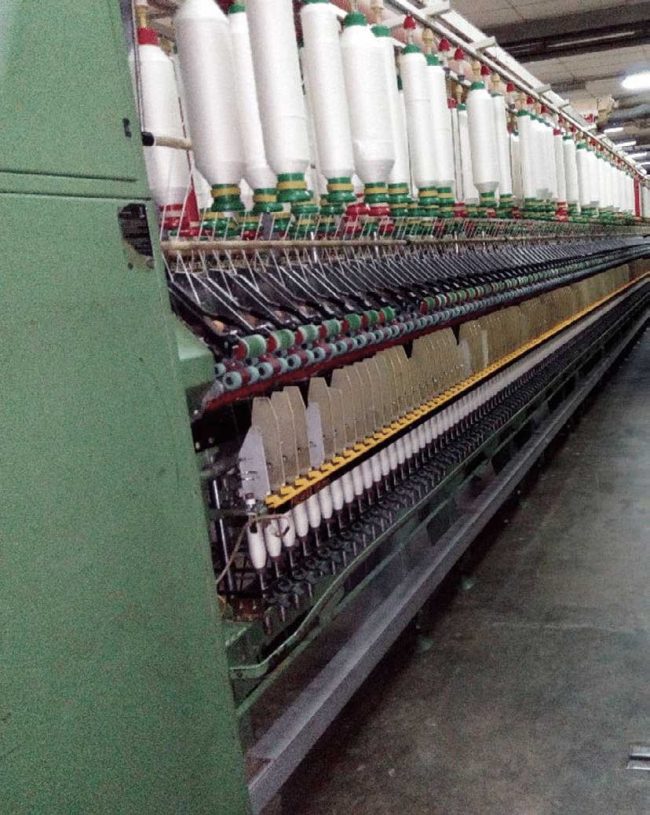 Challenges before spinning mills
The current global textiles & apparel market scenario has brought huge opportunity for the Indian spinning sector with the demand for spun yarn increasing substantially during the recent days. But, the sector faces tough global competition because of various factors such as rising raw material prices, labour problem, power issue, Russia-Ukraine war, etc. Normally, the raw material constitutes around 60-65% of the yarn cost. Any increase in its price will have a huge impact on yarn price.
Ravi Sam explains, "The unprecedented increase in domestic cotton price from the level of Rs 135 per kg (Feb 2021) to Rs 262 per kg (Apr 2022) in one year, an increase of over 90%, is greatly affecting the exporters of cotton textile products to meet their export commitments. The cotton yarn price for Ne 40s Combed Knitting Compact (used by Tiruppur knitwear cluster) has increased from Rs 331 per kg (Apr 2021) to Rs 441 per kg (Apr 2022). The exporters are not able to confirm any long-term contract leading to loss of export orders. The exporters are also not in a position to fulfill the export commitments already contracted by them."
Besides, there is a fear that the industry might face cotton shortage to the tune of 40 to 50 lakh bales during August to October 2022 resulting in industrial unrest. "There is no reliable data available regarding the stock maintained by the kapas traders, ginners and cotton traders. Absence of statutory filing of data relating to stock being a blessing in disguise, the cotton traders are hoarding the cotton and speculating the price on a daily basis taking advantage of futures trading in MCX and NCDEX. Though the cotton prices occasionally move in tandem with international price, quality cotton is not sold and mills have started facing shortage," elaborates Ravi Sam.
Riding on the demand boom, even the man-made fibre (MMF) prices have jumped in the last one year. For example, prices of Polyester Staple Fibre (PSF) witnessed 35% increase from around Rs 84 per kg in January 2021 to Rs 115 per kg in March 2022. Similarly, Viscose Staple Fibre (VSF) price, which was ruling around Rs 104 per kg in April 2020, reached around Rs 170 per kg in March 2022 – an increase of over 60%. Price escalation has made Indian manufacturers less competitive in the global arena.
Ravi Sam explains, "The raw material price increase has not only affected the performance of the spinning sector but also the entire textile value chain as the value-added segments like garments and made-ups are not able to source their raw material at a competitive price that pushed them to revise their export price which led to order cancellation."
Logistics and other issue
Not just cotton, prices of other inputs like steel, fuels, etc have also been increasing; thus, adding to the woes. Ukraine-Russia war has resulted in 30-40% increase in oil prices that has impacted the European economy resulting in reduced demand for exports. Shortage of coal is leading to power crisis in major states like Andhra Pradesh, Gujarat, Maharashtra, Uttar Pradesh, Jharkhand, Bihar, Haryana, Uttarakhand, Tamil Nadu, etc forcing state governments to announce some restriction in using the electricity during peak hours or asking the industry to stop production on a voluntary basis. "The increase in cost of other inputs like stores and packing materials, consumables, etc is also bringing down the competitiveness of Indian spinning mills," adds Ravi Sam.
On the export front, the spinning mills are facing container shortage. He elaborates, "The exporting mills are also facing delay in Bills updation on online portal, delay in RoDTEP scroll generation, etc. The abnormal increase in ocean freight charges (over 400% increase) is also a major challenge that is being faced by the spinning mills today."
Counter-effect of import duty removal
To bring down the prices, the government has decided to remove import duty on cotton from April 14, 2022 to September 30, 2022. Some industry observers feel the move could prove to be counter-productive in the short term. While on one hand cotton prices continue to increase in spite of exempting cotton from import duty, yarn buyers (like power looms and fabric manufacturers) have reduced buying after duty cut and have adopted wait & watch policy. This is putting more pressure on margins of spinning mills.
With cotton prices soaring high, experts believe that there will be increase in area under cotton cultivation this year, which will up production bringing in much-needed stability. As the geopolitical tensions ease, the demand for exports will pick-up. Effects of FTAs with UAE and Australia are likely to be felt in the coming months giving a boost to Indian products (including textiles) in these countries. However, to take advantage of this situation, India's spinning sector will have to equip itself with modern technologies.
"Though the country has excess capacity in spinning sector, almost 1/3rd of the total spinning capacity is over 15 years old and the country was not able to upgrade the same due to sluggish demand in the past. Considering the current market scenario and the expected growth because of various industry friendly schemes, the demand for Indian textiles & clothing products is bound to be high and the spinning sector in the country will be benefitted," concludes Ravi Sam.