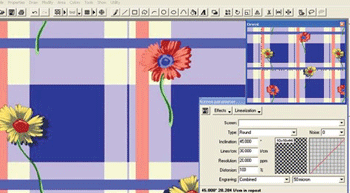 CAD Design System from Amith Garment
Amith Garment Services, a leading exporter, manufacturer & supplier of switch cutter, lab shaker
Amith Garment Services, a leading exporter, manufacturer & supplier of switch cutter, lab shaker and colour cabinet from Bengaluru, Karnataka, is pleased to introduce as developers of CAD/CAM products for textile design creation, design data management, production planning and integration with SAP/ERP, etc.
Design dobby for yarn dyed and dobby woven fabrics.
Design Jacquard for jacquard woven fabrics, simulation and electronic jacquard interface.
Design 3D for 3D texture mapping of fabrics on garments, models, furnishings, etc.
Textronics PPC production planning and control, integration with SAP/ERP/Datatex, etc.
Amith Garment Services is also pleased to share that design dobby has been rated to the best CAD system both in India, Europe and overseas with some exemplary installations at Century, Morarjee, Oswal FM Hammerle, Getzner Textil AG (Austria), Anteks Dokuma (Turkey), and a host of other companies. The company would be more than pleased to arrange an online demo, where in we can share our desktop while using our CAD systems.
For further information:
231, 2nd ´c´ Cross, 7th Main,
Nagendra Block, Banashankari I Stage,
Banashankari I Stage,
Bengaluru, Karnataka 560050
Phone: 080 2672 7908