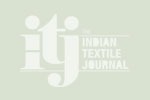 BTRA focus on eco-management in processing industry
The Bombay Textile Research Association (BTRA) organised an awareness-cum-knowledge sharing conference on sustainable eco-management system in textile processing industry on April 27, 2018 at BTRA office in Mumbai
The Bombay Textile Research Association (BTRA) organised an awareness-cum-knowledge sharing conference on sustainable eco-management system in textile processing industry on April 27, 2018 at BTRA office in Mumbai. The conference was based on the theme of BTRA project "Analysis of eco management in Indian textile processing industry", which was sponsored by the Ministry of Textiles.
Tanaji Kadam, Sanjay Harne, Jeykumar, Rajesh Bodhole and Saket Kulkarni were the speakers of the conference. SK Saraf, Chairman; Narendra Dalmia, Deputy Chairman; Dr Anjan K Mukhopadhyay, Director; and other BTRA scientists were present.
During this conference, major focus was given on the current status of eco-management in the textile industry, GAP analysis, and the recommendations with best available techniques for environment protection, textile effluents, effluent treatment plant, chemical management system, energy conservations practice, sustainability in textile sector, etc. More than 50 textile mills representatives participated during the conference. Participant mills gained a lot of information on the above subject and their doubts were cleared in the Q&A session from knowledgeable experienced persons from textile processing sector.