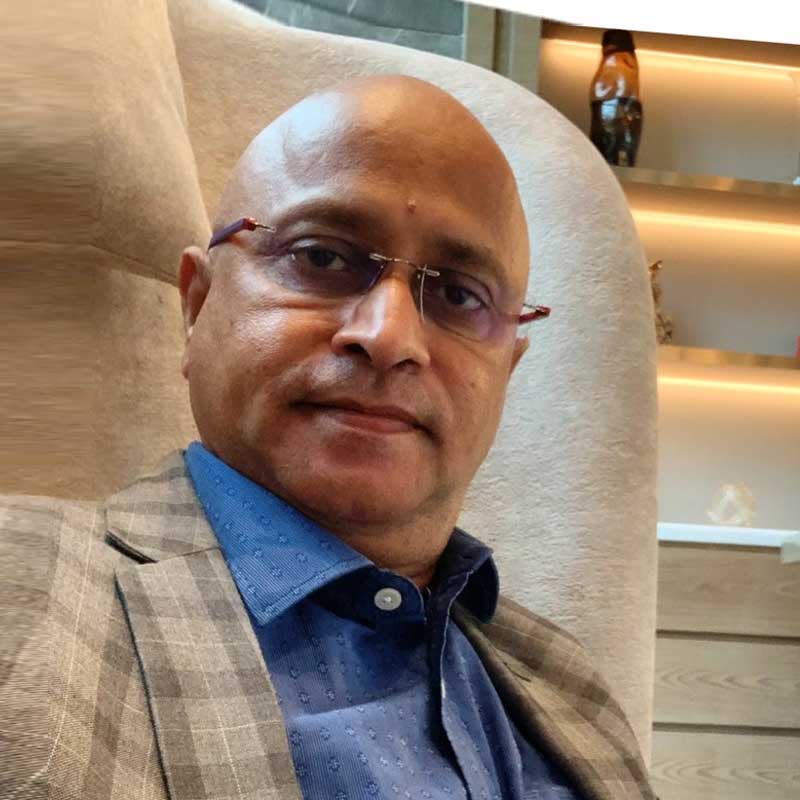 Avinash Mayekar: Indian technical textiles should put in more effort
Suvin is a textile consultant from India offering Management consultancy, Project management consultancy, Financial consultancy, Technology consultancy, Construction management consultancy, and Process management services. While Suvin also provides consulting services to technical textile companies, Avinash Mayekar, Managing Director, discusses with Divya Shetty the current situation, ideas for becoming a major global player, and which sector of the technical textile market is prospering.
Kindly explain the current state of the Indian technical textiles industry.
India has shown its remarkable growth in this segment. Most importantly we have done this achievement across all the segments of technical textiles. However, we need to capture much more in certain segments where we have capabilities such as sportech, indutech etc.
India's technical textiles market shows a promising growth of 20% from $ 16.6 Bn in 2017-18 to $ 28.7 billion by 2020-21, as per the Baseline Survey of technical textile industry by Ministry of Textiles. Technical textile accounts for approximately 13% of India's total textile and apparel market and contributes to India's GDP at 0.7%. The domestic market size of technical textiles is estimated to reach $ 46.3 billion by FY2023-24 with a CAGR of 20% from 2021 to 2024.
Which services does Suvin offer for technical textile companies?
Suvin has complete capability to offer turnkey consulting solution from project conceptualisation to implementation. With our expertise, we have been able to handhold our clients for various assignments ranging from market entry strategy to project implementation, techno economic viability, technology selection, marketing tie-ups, modernisation of plant to process optimisation.
We assist technical textile projects in following areas:
Market strategy
Market research
Product mix identification
Techno Economic Feasibility Report
Technology selection
Assistance in project management
Assistance in government subsidy
Soft skill development & man power recruitment
Marketing assistance
Advisory services
Is the technical textile industry in India up to par with global standards? How has this industry's export market been doing thus far?
Indian technical textile industry needs to do a lot as far as global standards are concerned. Our production units need to be certified and formulate strategy to be at par with international players on hygiene standards, safety norms and procedures, pollution control regulations, consistency in quality monitoring & certification.
Our major export segments are Packtech – Rs 3335 crore (April-Dec 2019), Indutech – Rs 1089 crore (April-Dec 2019). Geotech- Rs 1069 crore (April-Dec 2019), Nonwovens Rs 968 crore (April-Dec 2019), Mobitech – Rs 804 crore (April-Dec 2019).
Which is the emerging segment in technical textiles?
As a matter of fact, Global Technical Textile market shows dominance of Mobitech having share of 23% share followed by Indutech & Sportech 17% & 14% respectively. All of these major segments are high value added products. However, in India, Packtech is having 42% share in Indian technical textiles market but being a low value added product its contribution in terms of value is on the lower end. But the recent rise in other segments like Hometech, Indutech & Mobiltech contributing together 32% of the share in technical textiles in India is a sign for growth. Hometech with 11% share is a promising sector for the Indian market.
We are doing quite well in automotive sector where most of the textiles are getting produced within our country. Medical textile has emerged as a prominent sector during pandemic. But still we need to be more vigilant on quality parameters and use of technology. Defence sector has already announced "atmanirbhar" campaign and doing a lot of research on technology to be adopted within country.
However, we need to bring more change in things happening as far as construction industry is concerned where we need to make things mandatory for use of technical textiles for building protection covers during construction, use of right type of geotextiles, plumbing fittings, fire protective textiles, etc.
How is the government supporting the technical textile sector?
The government has time to time come out with various schemes to promote technical textiles such as TUFS, i-TUFS, ATUFS, recently introduced the PLI scheme which is concentrating on both the value addition which includes all segments of technical textiles end product and on the scale of productions. The scheme will benefit the industry grow its presence in technical textiles and achieve the much needed scale of production that is essential to compete internationally. Apart from this, there are state subsidy in varied proportions for assistance in setting up technical textiles manufacturing unit in the particular state.
However, I feel Indian government should take advantage of the China plus one situation and promote Indian technical textile industry on various platforms and there is a need of industry participation along with Government representatives in target countries. We need to have country specific strategy to penetrate in that particular country with identified product basket.
Outlook for Technical Textiles…
Let us identify ourselves as a prominent player in certain segments where we have advantage over other competitors. We have very good knowledge and skillset available for cotton based products which are eco-friendly and recyclable. We need to devise strategy to be the world leader in cotton based nonwovens for wipes, cotton pads and medical textiles and also on woven and knitted cotton products.
Focus on our requirements of technical textile products such as;
• Intensive use of Geotextiles & Geo-bags for soil conservation on river beds & dams
• Technical textiles for Landfills & mining zones
• Workwear standardisation & mandatory use with technical parameters for government institutes, medical hospitals & industrial applications
• Funding for space-oriented functional textiles productions
• Mobitech – Safety mandates in passenger & luxury vehicles
• Farm modernisation of practices – Government-aided certified geotextiles, packtech standardisation for graded packaging materials for storage & logistics
• Sportech –standardised technical parameters for Indian sports representatives
• Mandates on construction safety nets & other construction materials for use in buildings – Acoustic proofing
• Active promotion from Government: Ministry of Textiles, Government of India has been actively working towards the development of technical textiles in India.
• Largely untapped domestic institutional buyers for technical textiles: Institutional buyers such as railways, defense forces, hospitals, etc., are still heavily dependent on imports for high-value technologically intensive technical textile products. However, in the recent past, some Indian technical textile manufacturers have started working with such institutional buyers, but most of the market is yet to be tapped.
We at Suvin, with our smark and innovative thinking, are very much geared up to help the technical textile industry to identify the niche area and business potential to strengthen Indian technical textile industry.