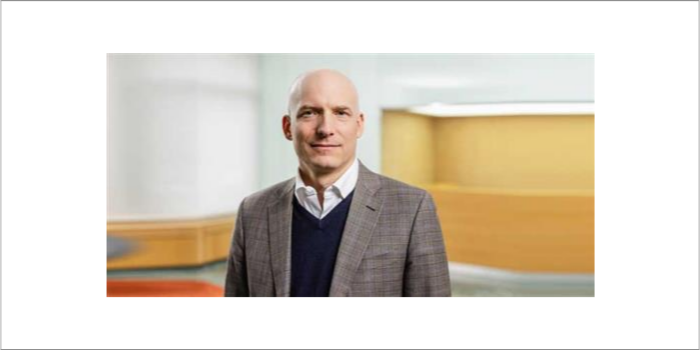 Antiviral fabrics reduce risk of virus transmission
Carlo Centonze, CEO, HeiQ Group, speaks on the revolutionary HeiQ Viroblock NPJ03 technology and how it will help fight the global pandemic.
HeiQ is three-in-one company: Scientific research, Specialty materials manufacturing and Consumer ingredient branding, all for improving the lives of billions of people by perfecting the every day product of textile. HeiQ is a leader in textile innovation creating some of the most effective, durable and high-performance textile technologies in the market today. Recently HeiQ launched HeiQ Viroblock NPJ03, an intelligent Swiss textile technology that is added to the fabric during the final stage of the textile manufacturing process.
Carlo Centonze, CEO, HeiQ Group, speaks on the revolutionary HeiQ Viroblock NPJ03 technology and how it will help fight the global pandemic.

Excerpts…
Give us some information about HeiQ Viroblock NPJ03 and how will it help fight the global pandemic? What is the significance of this technology?
HeiQ Viroblock NPJ03 is a combination of HeiQ's vesicle and silver technologies. The HeiQ vesicle technology targets enveloped viruses, such as the SARS-CoV-2 (COVID-19) virus strain, providing rapid virus destruction, while the HeiQ silver technology inhibits the replication of both bacteria and deactivates viruses. The two mechanisms of attack result in a speed in locking down and destroying the virus that is unparalleled in the industry. As such, HeiQ Viroblock NPJ03 effectively helps prevent viral and bacterial contamination of textiles.
HeiQ Viroblock NPJ03 is 72 per cent bio-based and made with cosmetic-grade ingredients that can all be found on the INCI (International Nomenclature Cosmetic Ingredient) list, making it a leading choice for safety among antiviral treatments on the market. HeiQ Viroblock NPJ03 has been certified hypoallergenic, skin-safe and non-cytotoxic. Dynamic air flow tests performed on treated masks over a period of eight hours showed that no components of the treatment were released into the airstream exiting the mask. People wearing a treated mask can have complete confidence in the technology.
How foolproof is this whole process? Is anti-viral fabric enough to safeguard the wearer from a severe virus like SARS-CoV-19?
No, of course antiviral fabric is not enough to safeguard people's health. It is one factor in keeping people safe, but it needs to go hand in hand with other measures, such as keeping a social distance, wearing face masks when in crowded areas and closed rooms and washing hands regularly.
Antiviral fabrics reduce the risk of virus transmission through surface contamination, but they do not guarantee 100per cent protection. They are added protection.
As soon as a fabric is antiviral, it is no longer a hospitable surface for viruses and bacteria. It destroys viruses and bacteria. As such it prevents the transmission of viruses through surface contamination, e.g. when you touch contaminated clothing or masks and afterwards touch your eyes. People are much more likely to catch a virus because an infected person coughed into their face than through transmission from an infected surface, but surface contamination cannot be ruled out as a risk factor. This is also why health professionals insist on people washing their hands thoroughly.
What feedback have you received from your companies who have used your technology?
The feedback has been very good, from end consumers as well as our customers who produce clothing or home textiles that are treated with HeiQ Viroblock NPJ03. We live in times where every surface is suddenly suspect and a risk factor, and people appreciate having some feeling of safety in these uncertain times.
How is the demand for these anti-viral products? Are expecting rise in demand?
At this moment, the demand is very high. Since we launched HeiQ Viroblock NPJ03 in mid-March, more than a hundred brands have incorporated our antiviral treatment into their textile products. This speed is unprecedented in our industry. The whole process from vetting textile technologies to implementing them and launching treated products into the market usually takes a year, at least. But the danger, to our health as well as economic, has made the textile industry react fast and stay flexible in response to changed market needs.
The COVID-19 pandemic has such a global and long-lasting impact on everybody's lives, that we also expect that the demand will continue to be high for quite some time. The pandemic completely changed people's perception of safety, hygiene, and clean surfaces. This also means, that people will look for products that help them keep viruses away from themselves. Antiviral textiles help.
Tell us more about your Indian collaborations. Can you share a case study.
HeiQ continues to see significant growth in the Indian market and is proud of the long-term partnership with distribution partner Intexso Biochem Private Limited (Intexso). HeiQ and Intexso began their partnership more than seven years ago and it has been very successful. Based in Mumbai, Intexso is the sole distributor for HeiQ products in India and offers technical guidance for product applications in the region. India has become a global innovation hub for apparel and home textiles, and team Intexso is at the forefront with more than three decades of experience.
HeiQ brand and mill partners in India include Donear Industries, Indocount, Vardhaman Fabrics, Birla Century, Shahi Exports, Nahar Fabrics, Arvind, Zodiac, and RSWM, all names that resonate with their commitment to innovation and quality. Indian textile manufacturers look for high-level cooperation in their textile innovation partners. We are satisfied that our Indian clients take product quality validation very seriously and are stringent about verifying claims. Indian clients also appreciate collaboration on the marketing side, where HeiQ's dedicated marketing team adds value by providing hangtags, legally backed claims and graphic design material, with years of experience in making technical concepts understandable to end-consumers.