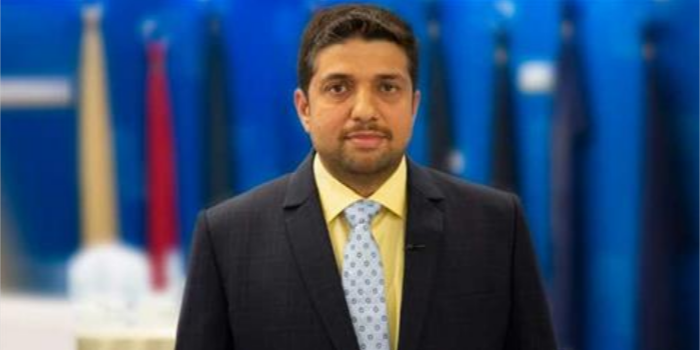 Anti-viral fabric has fared well
Vikram Mahaldar, MD and CEO, OCM Private Limited, speaks on global market size for suiting and shirting fabrics, and performance of OCM this year.
With an extensive wool based product range, OCM Private Limited is the second largest manufacturer of worsted fabrics in the country. OCM began its journey as a manufacturer in the textile field in 1924 and forayed into worsted fabrics in 1972. The Company has its manufacturing facility in Amritsar, and it is the first integrated worsted unit in India and has been awarded the prestigious ISO 9001 certification.
Vikram Mahaldar, MD and CEO, OCM Private Limited, speaks on global market size for suiting and shirting fabrics, and performance of OCM this year.
Take us through the journey of OCM over the years.
Formerly known as Oriental Carpet Manufacturers, OCM's inception was Smyrna in Turkey in the year 1908, manufacturing exquisite carpets. By 1912, OCM became the largest employer in the Ottoman Empire, controlling 90 per cent of Turkey's Carpet Exports and one third of Persia's output.
A decade later, in April 1924, new factory units were set up world over, and a new base of operations was founded in Amritsar. During the Second World War, the company forayed into worsteds from carpets because of a large demand from the Defence.
In the early 1970s, the Birlas took over OCM with the aim of uplifting the technology and paving way for OCM to foray into the worsted fabrics market with luxurious wool blends using worsted spinning technology to make sartorial suits. OCM became a pioneer in starting to manufacture worsted suiting fabric in Amritsar; and soon enough, OCM became a household name through mass promotions, television advertising, etc., carving a niche for the brand amongst the other three to four players in the market at that time.
In the 1990's, further expansion plans were put in place. Increase in weaving capacity was given priority. By the end of 2006, the Birla's parted with the company and it was taken over by a US Private Equity Firm – WL Ross & Co. Under this change of ownership, further expansion and development took place smoothly.
In 2017, the promoters of Donear Group acquired OCM with its factory in Amritsar. Making the Donear Group one of the biggest branded textile manufacturers and conglomerates in the country. It has been an illustrious journey of close to a century – filled with many milestones and overcoming several odds and emerging stronger than before as a brand that's trusted for its quality and heritage.
What is the global market size for suiting and shirting fabrics? What is the percentage of luxury fabrics?
According to research, the global men's wear market was pegged at $483 billion, and slated to expand at a CAGR of 6.3 per cent till 2025. The market growth is attributed to the disposable income and men consciously attributing more share of wallet towards fashion products. Of which, apparel segment held the largest share of 45 per cent.
Suiting/shirting commanded a larger share in the formal wear segment attributing to 35 per cent of the clothing segment. Luxury fabrics commands about five to seven per cent of this market share and has a predisposition towards exotic fibres and blends for the discerning few.
Performance-wise, how was the year so far for OCM?
Given the crushing impact that the pandemic has had, I'm proud to say that OCM has fought through and persevered against all odds with unflinching strength.
A few examples as below :
Innovation POV: In April 2020, GRADO launched the anti-viral fabric, becoming the first in the industry to come up with an innovative product range. Anti-viral fabric has fared well for the ones at the forefront of the pandemic, especially police departments, for whom we have been making khaki products both for their summer and winter uniform. Policemen are working day in and day out and they require an extra layer of protection to keep them safe.
Manufacturing POV: COVID-19 didn't keep the wheels of production still for long. Our challenge was how we develop confidence in our frontline workers to return to work with confidence? It's our responsibility to provide a work environment that's as safe as possible. We treat our employees like a family. Use of protective products like masks and sanitizers are a must, and we are observing strict social distancing. To abate anxiety, we initially provided pick and drop facility to our employees and there has been a medical assistant to screen the employees before entering the premises. We are leaving no stone unturned to ensure all safety and hygiene measures are continuing to be followed. With all these compliance measures in play, gradually the factory's production ramped up beginning with 20 to 30 per cent, now we're producing close 60 to 65 per cent, making us the only worsted-suiting company to be operating since the end of April 2020.
Sales POV: I'm happy to say that with traditional touring and relying on digital medium to showcase our product range, we have pushed through and received a phenomenal market response for our range of products. Sales of last three months are close to what they have been historically which is a telling sign.
All in all, we are in a much better position in terms of topline than what we anticipated.
What are the current trends in fashion clothing market? How important is the Indian market for OCM?
The fashion landscape is constantly changing and more so, now, with people seeking not just what's in vogue, but wanting utilitarian benefits too – such as anti-viral fabrics.
With the onset of festivals and weddings, vibrant colours rule the roost – purples, oranges, yellows, turquoise and so on. While the perennials are the classic colours and designs, these fashion fabrics are very season specific and are unique pieces in the consumers wardrobe. The Indian market is the cornerstone of operations for OCM – with a robust network through the length and breadth of the country, the brand has become a household name in India.
What has been the impact of the lockdown on textile exports?
There were several major hurdles to overcome during the pandemic and lockdown. The most looming-large one was the fact that the manufacturing and the plant came to a standstill in the initial phases of the lockdown.
That being said, with the shift in market sentiments towards other countries to source from, there were several enquiries pouring in. Also, with the advent of anti-viral fabrics, most brands and institutions from across the world, reached out to us for fabrics. Although, there have been clampdown on travel, with the help of digitisation, a lot of our samples are being well received by our business partners and orders are coming in from parts of USA, Middle East and South East Asia during the past few months.
With more trade ease now – and hoping that the second phase of lockdown in some countries doesn't impact sales – we're hopeful of bagging some larger orders too in the near future.
What would be your suggestions to improve the overall market share of Indian textile companies in the domestic and global markets?

People these days are very cued into 'vocal for local' on multiple levels – from encouraging smaller shop owners and indigenous produce, the lockdown has made everyone more conscious of this. Textile companies need to focus on their product and to reassure them through hyper personalised communication. Through steady efforts and a very robust supply chain, I'm sure the demand for local produce and local brands will continue to make a difference.
At the global level, there will be an opportunity for leading textile exporters as international brands are looking at balancing sourcing and reducing dependence on certain countries that held a monopoly of sorts. Indian companies will need to seize these opportunities, and invest in product development and infrastructure to ensure we get the majority portion of pie.
Grado by OCM recently unveiled its festive collection. Please share more information on this.
We have always envisioned to provide our consumers with a wide range of fabrics to choose from, and our Festive and Winter Collection 2020 does just that. The wool rich suiting, pure wool tweeds and flannels range have been appreciated immensely by the trade and end customer alike. With a refreshing set of designs this time, we have over 800 designs and 5000 SKUs and marquee products like flannels have over 100 colour variants – so there's an unlimited choice for the customer to look their best this season.
A few details of the product range are below for your reference –
For suiting: We have exotic fine wool and wool blends with polyester, modal, viscose and Lycra for exquisite drape, feel and comfort. They're inspired by classic designs like windowpanes, pinstripes and geometrical patterns; and are available in many colour variants.
For jacketing: From 100 per cent merino wool to various fine wool blends, The inspiration is drawn from cognizance of recent aesthetic trends and developments and showcases unique colour combinations and exclusive designs, ideal for waist coats or bundees.
It has been a consistent process of innovating and re-working, to ensure that only the finest of quality and fashion make it to the final line-up.
Please tell us about the retail distribution of Grado fabrics.
The distribution of GRADO by OCM fabrics is robust and build on steadfast relationships over generations, and decades. We span across the length and breadth of the country and focus not just on metros alone, but through the heartland of the country and are available in almost every town. With 13 agency partners, 40 wholesalers and 2,500 direct retails, we service and provide fabric to over 10,000 retail stores across the nation.
Share more information on the anti-viral range.
Launched as early as April 2020, GRADO was the first brand to present customers with an option of having an added layer of protection through anti-viral fabrics. With a partnership with HEIQ, the technology has been proven to effectively kill virus and bacteria within seconds to minutes. GRADO has instantly won over people's hearts and is having an overwhelming response from brands and consumers alike.
Anti-viral fabric has fared well for the ones at the forefront of the pandemic, especially police departments, for whom we have been making khaki products both for their summer and winter uniform. Policemen are working day in and day out and they require an extra layer of protection to keep them safe. For brands/ institutions/ channel partners alike, our salesmen have been increasing their awareness on the qualities of these anti-viral fabrics. The customers too are intrigued to try this new category to additionally protect them. We can definitely say that, with time the demand for anti-viral fabrics will grow too.
For more details, please do take a look at the abridged webinar hosted earlier this year: https://www.youtube.com/watch?v=KD4llzvTwHs
Does your company have any future plans to expand or diversify into other related products? Give some details, if so.
We are upgrading our spinning to meet the requirements of ever demanding export and domestic consumers. In our integrated facility in Amritsar, we really fine tune the production planning to have maximum capacity utilisation. Plans to expand are underway with different performance fabrics (moisture absorbency, odour resistance, wrinkle resistance, stretch, aroma fabrics and so on) which give the customer and added benefit for buying the product. What we're actively looking at is the niche luxury customer – honouring noble fibres like merino, cashmere, vicuna and so on, we're curating a range of fabrics exclusively for them alone.
Explain measures for the revival of textile industry.
The textile industry has been affected on various levels across the supply chain – right from raw material sourcing to manufacturing to distribution to sales. With the markets opening up, we have been hopeful that this will be a turnaround time for most brands. From a brand perspective, quality and slowly scaling up production is key – of course, abiding by all the government protocol.
From a distribution perspective, there has been relaxation in travel so goods are receiving customer touchpoint effectively. Retail sales in last few months have been encouraging; this market sentiment should ease channel inventories and create further demand.
Value integration right through this supply and distribution segment is key with all departments working hand in glove for the same end objective. Consistent innovation, channel expansion and product extension are key for revival – brands and the industry alike must constantly rack their brain to find that 'wow' factor to lend impetus to their sales. Only through this, can the textile industry truly brave and win over the pandemic.
What has been the impact of COVID-19 on clothing industry? What kind of challenges are you anticipating post-COVID?
Given the current scenario of the fashion and lifestyle category, adapting to the 'new normal' is the need of the hour. COVID-19 can't keep the wheels of production still for long.
The socio-economic mindset of the customer changed initially to a more conservative mindset and only parting with disposable income for essentials. With customers being more cautious and civilians in lockdown, the industry almost came to a standstill in the initial phases. The shift back is slowly ensuing but it is taking longer than expected. Customers are embracing this new normal, they're willing to step out, and partake in festivities. Therefore, we have seen a surge in demand too – our festive and winter collection has fared well and customers are actively even walking in and asking for our anti-viral fabrics range.
We expect a shift in consumer mind set post COVID, which may bring with it new 'needs of the business' – whether that be product functions, design sensibilities, mode of distribution or last mile consumer connect. Though prima facie, we have tried to find solutions for all possibilities are we are continuously learning with time to ensure we stay well ahead of the curve.