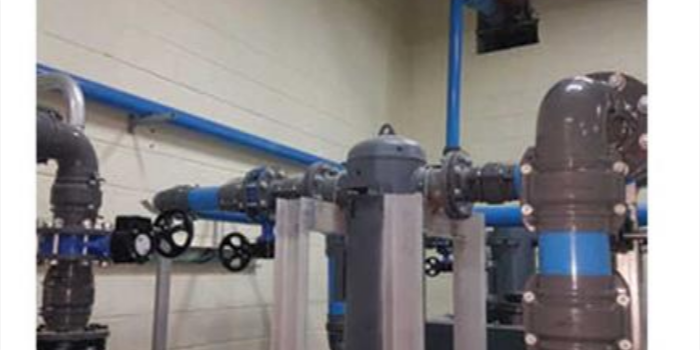 AI piping specialist eyeing growth in India
With new products/technologies and by opening more warehouses, the company plans to increase the movement of its sales force and focus on OEMs post pandemic.
With new products/technologies and by opening more warehouses, the company plans to increase the movement of its sales force and focus on OEMs post pandemic.
AIRpipe put their first foot in Indian market in January 2015. When it started, technology of aluminium (Al) pipe was already was known to Indian market and its share was zero per cent with no customer base. But the situation has changed. It has 9% share in Al piping with 250 km (means from Delhi to Jaipur in Rajasthan) of piping running in India. "This is 6th year and we would be having turnover same as last year due to Covid-19 pandemic by end of this financial year (FY). We have 45 dealers across length and breadth of India and our strength also have become 43 including all departments," says Santosh Kumar,Managing Director, Instamod Air pipe Pvt Ltd.
Many big customers rely on Airpipe from different sectors like mobile, automobile, automation, pharma, wood working, machine tools, textile, foundry, printing, packaging, food processing, etc. The popularity of AIRpipe wouldn't have possible without the new added feature given by it in India. Like, in addition to Al piping, it offers fittings in Al die casted with double ring sealing – one of NBR and another of fluoro rubber which gives more resistance to temperature and pressure. "We also give grub screw – given as FOC basis – to help the customer to have more confident in AIRpipe. That is the reason our customer base rose from 0 to 25,000 in 6 years' time," says Santosh Kumar.
As of now collectively all Al manufacturer is doing very less close to Rs 180 crore market for compressed air pipe line. But this is very small number and it has lost order as against old technology GI/ MS pipe & plastic pipes worth 50% every year. So, this aluminium pipe business has very good potential in India as this Al pipe is corrosion resistant and offers very optimal pressure drop, zero leakage, 10 years warranty, and 30% energy saving as against conventional piping etc. In India retrofitting could be big game changer for Airpipe as many 30-year-old factories add compressor whenever they found difficulty in pressure drop but they never work upon the old conventional pipe line which is the big culprit in taking away big money from their pocket.
AIRpipe is 3rd most rated brand in India after brands which last year celebrated 20 years in market and brand with big hat on their head but we being new comer & small in size we will definitely become most preferred brand one day in Indian market. "We are 6 years old in Indian but marked good impression with our quality, when started we had very less approvals but when our subsidiary opened in Europe and the US we have got many certifications such as ISO 8573-2010 Class I CE, ISO 9001.2000, UL94-2013,updated TUV certificate which is for all sizes differently. As we attain good volume, we started feeding market with Make In India pipes and its proud moment for AIRpipe family that we started following Aatmanirbhar Bharat programme run by our honourable PM Narendra Modi," he adds.
The company has added another product – SS piping AQUA pipe in its product range. It has already got few installations in India. The technology is different from other presently available in India like from 15-100 mm dual pressing fittings, uniform ring grab steadiness quick and modular installation and from 100-250 mm Clampshell Union Connector for quick install & reassembly, the company has both variants for water silicon seal and for Air NBR seals. In addition to this, it can offer AQUApipe in 304 & 316L also as per customer demand. With this product, it is eyeing big business in India since others still have welding technology in SS but AQUApipe has a technological edge.
Speaking about the future growth strategies, Kumar, said," In 2021, we need to focus on verticals which are growing in this situation. Our intention is to enhance both direct and indirect business, and increase the movement of salesperson. Our focus is on OEMs & large accounts (from where we can generate recurring business) and consultants (who are working on green field projects and recruiting new dealers)."
It hopes to impress the market of SS very soon. Instamod Airpipe already has additional warehouse in South and as it grows, warehouses will be opened in West & East India to cater to customers. Al piping specialist AIRpipe eyeing growth in India With new products/technologies and by opening more warehouses, the company is looking to expand its footprint in the country.