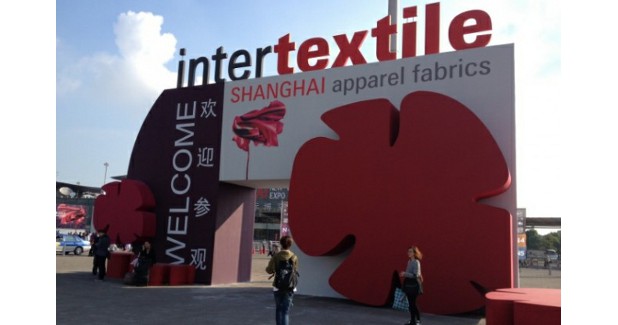 71,000 visit Intertextile Shanghai Apparel Fabric
After three days of steady business, new discoveries and networking among the global industry, the world's largest apparel fabrics and accessories trade fair for the spring/ summer season closed its doors with another exhibitor record set
After three days of steady business, new discoveries and networking among the global industry, the world's largest apparel fabrics and accessories trade fair for the spring/ summer season closed its doors with another exhibitor record set. About 3,341 exhibitors from 26 countries and regions made the most of Intertextile Shanghai Apparel Fabric's global platform, a 5.9 per cent increase on 2016 (3,155 from 27 countries and regions). The buyer number remained steady this edition, with around 71,000 visitors from 103 countries and regions attending (2016: 71,163 from 100 countries and regions). This included buyers from the concurrent Yarn Expo, CHIC and PH Value fairs who also attended Intertextile Shanghai.
Ms Wendy Wen, Senior General Manager of Messe Frankfurt (HK) Ltd commented on the last show day: "This fair is one of the most important events for the worldwide textile market, and the strong business results for exhibitors and buyers this edition once again validates this. The amount of new business that was generated here this week, as expressed by many exhibitors, was the most pleasing aspect for us. This is due in part, we believe, to our efforts over the last few editions to improve the quality of buyers sourcing at the fair, as well as a strong focus on our product zones which target the growth areas of the market. We have also continued our work with the venue to ensure service standards continue to improve, which has provided a more conducive environment all-round for business to take place."
Amongst the many exhibitors reporting strong results were two world-renowned brands who were returning to the fair. Even with their long participation at Intertextile Shanghai, they still managed to meet new, quality buyers this edition. "Although we are always exhibiting here, we still see new people at the fair and can always find potential customers," Eberhard Ganns, Managing Director of German company Union Knopf (HK) Ltd explained. "Many of the companies in China are growing in size as well as quality, so they are interested in our products. Around 70 per cent of people to our booth have been new and interested customers, so Intertextile Shanghai is the show to be at and is an absolute must! We are telling everyone if you want to be serious in this business then you have to be here." Ganns also explained that they didn't just receive interest from Chinese buyers, of which he said their quality was "significantly increasing" in recent years, but around 20 per cent of visitors were from overseas including Asia, Europe and the US.
The next edition, Intertextile Shanghai Apparel Fabrics – Autumn Edition 2017, will take place from 11 – 13 October.