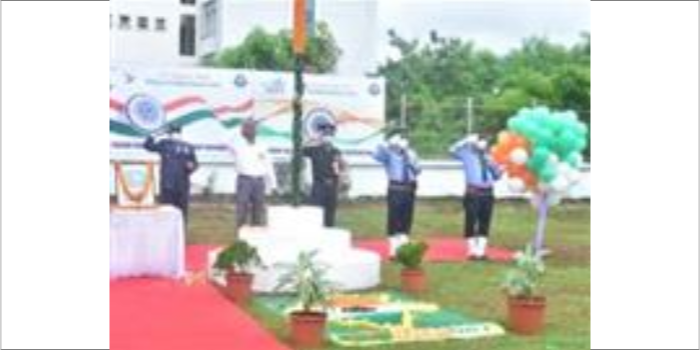 Welspun One launches campaign for logistics workers
In the wake of the coronavirus outbreak, frontline logistic workers across the world continue to experience a critical shortage of Personal Protection Equipment (PPE) and other safety gears.
In the wake of the coronavirus outbreak, frontline logistic workers across the world continue to experience a critical shortage of Personal Protection Equipment (PPE) and other safety gears. The pressing need is to equip these warriors, who have been working relentlessly to ensure the continuous supply of essential goods during the lockdown.
Also read: Welspun One's 900-cr warehousing project in Bhiwandi
As per WHO's interim guidance document dated April 6, 2020 "the current global stockpile of PPE is insufficient – driven not only by the number of COVID-19 cases but also by misinformation, panic buying, and stockpiling (and) has resulted in further shortages of PPE globally." As the report expands, the capacity to expand PPE production across the world is limited, and the current demand for masks cannot be met.
Acknowledging this necessity for a healthy logistics ecosystem, Indian warehousing player Welspun One Logistics Parks (WOLP) has launched a humanitarian initiative called the #SupplyChainofGratitude. The campaign aims at urging logistics companies across the globe to bridge the demand-supply gap of PPE and other safety essentials among frontline logistics workers.
Setting a global precedent to create this 'Supply Chain of Gratitude', WOLP has now donated over 100,000 disposable single-use masks, to support over 25,000 workers in Bhiwandi (Maharashtra) and Bangalore (Karnataka) to help prevent the spread of COVID-19. Welspun One in the same vein, is encouraging other global warehousing industry players to aid and support their local logistics communities with means to combat the virus as optimally as possible.
"As the entire world is grappling to adapt to the new normal, it is imperative for us to stand together and work towards the betterment of our communities at large. At Welspun, we take our responsibilities as industry front-runners very seriously and wish to lead by example. Offering support to our government, the masks we donated were specially produced in Welspun's Advanced Textile facility in Anjar, Gujarat, India. We remain fully committed to protecting the health of workers and communities in the vicinity of our projects across the board." says Dipali Goenka, CEO & Joint Managing Director, Welspun India.
"As industry leaders, we must not overlook the needs of our frontline logistics workers who brave all odds and put their lives on the line for us daily. Their jobs expose them to contracting the virus on a day to day basis. We wish to support them by ensuring they can carry out their tasks with increase safety. We recognise that we can do so only if our community worldwide stands together to advocate adequate welfare and safety precautions for the logistics sector," mentions Ian Worboys, Member of Welspun One Logistics Park's advisory board.
Appreciating Welspun One's gesture, other prominent players from the sector have also taken part in the campaign and expressed their support.
Sushil Rathi, COO – Transportation & Procurement, Mahindra Logistics Limited, expressed, "Mahindra Logistics had answered the call for relief against COVID-19, in the early onset of the disease in the country. Through our HOPE (Helping Our People during Emergencies) initiative, we continue to financially support our driver partners. For our community at large, we continue to share their burden by providing a regular and continuous provision of essential products and groceries. And in this mission of ours, we have found a kinship with Welspun One. MLL is happy to be a part of their #SupplyChainofGratitude initiative. The masks provided by Welspun One are being used by our colleagues, who are helping India move its goods and keep the wheels of our economy running."
Ramesh Nair, CEO & Country Head, JLL India, said, "It is great to see Welspun One come forward and address the challenges being faced by the frontline logistics workers. This benevolent gesture requires collective action from organizations within the industry. We are proud to be associated with Welspun One for their #SupplyChainofGratitude campaign. JLL India in association with Charities Aid Foundation (CAF) India has commenced YOU CAN, WE CAN programme of providing food supplies and personal hygiene items to the lesser fortunate daily wagers and their families. We hope these small yet significant steps taken by organizations have ultimate bigger advantages, used to ensure frontline workers are protected and lives are saved."
As India has entered phase three of the unlock plan and businesses are gearing towards getting back on track, Welspun One has pledged to continue to understand other need gaps and offer care in safeguarding the warehousing and logistics communities across India, in the best way possible.