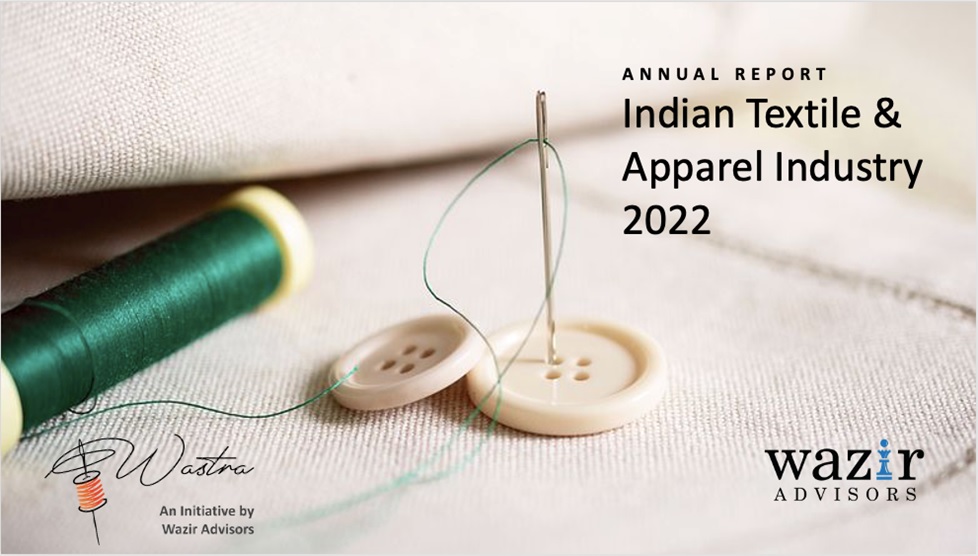 Wazir Advisors: Global apparel market recovers to $ 1.5 tn in 2021
Indian domestic market size recovered by 30% to reach $ 99 billion in 2021-22, said Wazir Advisors in its annual report of Indian textile industry
Gurugram (Haryana)
Global apparel consumption recovered to $ 1.5 trillion in 2021 from $ 1.3 trillion last year, according to Wazir Advisors' annual report of Indian textile industry. The report provides historic market size, growth rate and share numbers of various categories. It also covers the global consumption and trade data and analysis.
Wazir Advisors' annual report indicates Vietnam and Bangladesh performed strongly in global markets increasing their share. Indian domestic market size recovered by 30% to reach $ 99 billion in 2021-22.
Speaking at the release of this report, Varun Vaid, Business Director, Wazir Advisors said "This is the 6th edition of Wazir's annual industry report. Over the years, the report has become a reference tool for corporates and other stakeholders for unbiased and comprehensive data & information about the textile industry. This year's edition is interesting from the perspective that it provides the impact covid had on the industry in 2020 and the recovery scenario in 2021." The annual report is available to download from Wazir Advisors' website and LinkedIn page.