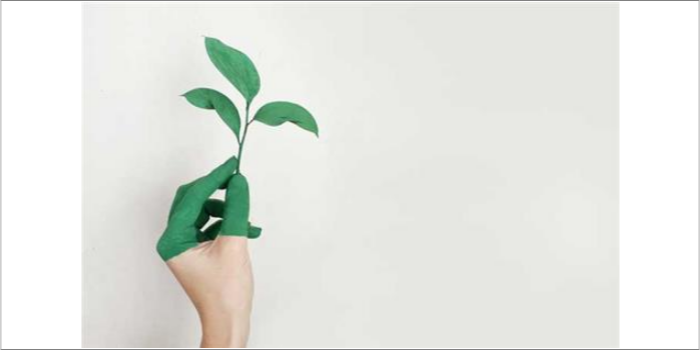 Top 10 sustainable innovations in the textile industry
To create a truly Good Fashion industry disruptive innovation is needed. The good news is game changing technologies can bring real change to the industry, which can offer major leaps forward towards circularity.
Today's fashion industry is caught in a vicious cycle of 'take-make-waste' — we buy 60 per cent more clothing than we did 15 years ago yet we keep each item only half as long. Within a year of being produced, an estimated 60 per cent of all clothing finds its way into landfills or ends up being burned. And although the fashion industry has created millions of jobs for women and men around the world, working conditions can be unsafe and wages remain low, barely covering the cost of living. It's a cycle that is clearly not sustainable, and at Fashion for Good, we believe it can be done better.
In order to create a truly Good Fashion industry, incremental improvements are not enough — to make the change, disruptive innovation is needed. The good news is we see game changing technologies that can bring real change to the industry, which can offer major leaps forward towards circularity.
Over the past 3 years, Fashion for Good has scouted over 2,500 sustainable fashion innovation start-ups from around the world, 350 specifically in Asia, supporting over 100 of them in our Accelerator and Scaling Programmes. Below, we highlight a few of those innovators that are helping to transform the industry.

Indian Innovators
Phool
Founder: Ankit Agarwal
Phool is a unique startup capturing the not so talked about waste produced in India; the flower waste from temples and mosques places that is historically disposed in the rivers, creating downstream pollution. Millions of people regularly visit these religious places and offer the flowers along with their prayers, these flowers end up being disposed of in rivers as well as landfill. Phool has created a proprietary 'flowercycling' technology, it is used to make a florafoam that is a 100 per cent biodegradable, compostable, high-performing and inflammable alternative to Styrofoam. The Bio–leather created by Phool is called Fleather also made from the flower waste. Flower waste brought to the facility is segregated by hand and plastic and paper is weeded out. The petals of each flower are separated and sun-dried and taken through the flowercycling process. Depending on several parameters, they're either converted to incense, Vermicompost, Florafoam or Fleather. Phool is helping reduce the use of traditional animal leather and using waste to create a new and sustainable material for the textile industry.

PoshaQ
Co- Founders: Yash Saxena & Ruchit Dalwadi
PoshaQ is a computer vision AI startup focused on product discovery and sales conversion within the fashion and retail sector. They provide retail and warehouse automation, data intelligence and cataloging, and quality control with image processing. With AI and image processing, PoshaQ is also able to automate fabric defect detection and quality control checks, thereby increasing quality assurance. They work with cataloging automation which improves sales conversions. They also look at processes which ensure high search coverage, and in turn improves product discovery. Through their competitor, analysis PoshaQ's data capabilities allow companies to track their competitors, make price, promotional and other adjustments. PoshaQ's application can potentially reduce defects in the manufacturing factories and reduce the defect waste.

Lucro:
Co-Founder: Ujwal Desai
Lucro aims to close the loop on plastic waste in India. As a homegrown leader in Indian recycled plastic products, Lucro through their 'Plast-E-Cycle' circular business model, produces high quality, innovative and recycled plastic waste to remake products, ultimately seeking to close the loop and make plastic sustainable. Lucro caters to big industries including retail, FMCG and automotive, exporting their products to the US and Europe. Their 'Plast-E-Cycle' process begins right at the collection of waste and ends when the final product is ready. Their process starts with collecting waste from different sources such as ragpickers, scrap aggregators, retail touchpoints, distribution centres and warehouses. In the next stage, this waste is segregated in factories where they're recycled and new products such as shopping bags, garbage bags, shrink wraps, automotive covers, and so on are made. In the automotive sector, Lucro works with the likes of Mercedes Benz who have just entered the textile industry with their first project with Welspun home textiles and a few new applications in the pipeline.

Biomize:
Founder: Anubhav Mittal
Biomize is committed to develop eco-friendly, biodegradable biosynthetic material from Bamboo. They aim to tackle the major problems of land, air and water pollution, along with the social initiatives of rural employment to generate and raise the income of farmers, using bamboo and agri/forest waste as their primary raw-material. Their technology makes bamboo and agri-waste based granules that are alternatives to plastic. These biodegradable bamboo granules can be directly used in fibre spinning and melt blowing to make fibres and non-woven fabrics, although this application at scale is yet to be tested. The alternate use for these granules would be for biodegradable packaging for various industries. Alternatively, Biomize produces activated charcoal from bamboo as well. The activated charcoal coating on various materials can create UV protection and add antibacterial properties. This application is being tested out by multiple manufacturers in the textile industry. Biomize claims to be home compostable and their granules are used in several applications such as textile fibres and fabrics, medical, industrial and packaging.

KBCols Sciences
Founder: Dr Vaishali M Kulkarni
Co-Founder: Arjun Singh Bajwa
KBCols Sciences wants to change the landscape of dyeing in the fashion industry by focusing on harnessing the true potential of Biotechnology. Through the exploration of various renewable resources, they extract natural microbial pigments that can be applied in textiles and other applications. Their technology focuses on microbes from waste, an inexhaustible source which is used to extract different natural colours, applied to various industries through a novel, environmentally friendly process. These colours can vary in shades and offer chemical free dyeing on cotton, wool and synthetic materials. With their microbial technology, colours are processed and made in powdered form for dyes or purified for applications in various industries including textiles. Their technology, when scaled, can have a revolutionary impact on the industry, as the current dyeing processes are very water and chemical intensive and KBCols's technology is nontoxic and wasterless. At the moment, KBCols Sciences are able to produce red, yellow, orange, white and indigo shades.

Textile Genesis
Founder: Amit Gautam
The fashion industry has witnessed a lack of transparency for the last few decades. No transparency around labour, material and processes leads to uninformed consumers and no focus on clean and sustainable supply chains. Transparency is a key problem to solve to create more awareness and appetite for sustainable materials and production. Textile Genesis is a blockchain traceability system specifically created for the apparel sector that focuses on sustainable fibres such as wood-based fibres, organic cotton and organic wool, premium cotton, speciality filaments, silk, wool and cashmere. Their vision is two-fold: creating radical transparency from fibre-to-retail, and ensuring authenticity and provenance of sustainable textiles against generics. Their technology is custom-built for sustainable fibres in the textile industry. With this technology, consumers can scan the barcode with their mobile device to see the various steps that were taken to create the product. Their technology is purposefully designed around five core principles: a cross industry platform; the first fibre to retail traceability; Fibercoins; plug and play implementation and transparency rankings and incentives.

International Innovators

Returnity:
Founders: Mike Newman & Mitch Barlas
Returnity creates custom-designed, reusable and recyclable shipping packaging for individuals and businesses, providing a sustainable packaging solution for a better customer experience and engagement. They produce reusable bags to replace single use poly-mailers, turning them into consumer accessories if not returned. Returnity also creates Warehouse to Store reusable packaging. Their technology is especially interesting for circular business models as the packaging is naturally returned. They focus on custom designed reusable packaging systems. Returnity designs, tests, manufactures and distributes reusable shopping bags, shipping packaging (envelopes, bags and boxes), consumer goods packaging and other reusable products for both individuals and businesses.

Smartex
Co – Founders: Gilberto Loureiro, António Rocha & Paulo Ribeiro
Smartex is an engineered solution to help textile manufacturers improve production yields and reduce waste. Smartex can reduce a manufacturer's defective production to nearly 0 per cent, by providing quality inspection and monitoring software. Their Internet of Things (IoT) sensors combined with AI/machine learning allows for real-time inspection and detection of defects in fabric production before they damage a fabric roll. Smartex can be easily plugged into existing circular knitting machines. It is a solution currently applicable to circular knitting machines, of which there are over 300,000 worldwide that could benefit from Smartex installation. The system's AI is based on a database of imagery that may be further improved when more devices are installed and more data is collected.
Imogo Tech
Co – Founders: Joacim Wellender & Per Stenflo
Imogo focuses on sustainable production processes, primarily in the textile industry. Their innovative new processes for dyeing textile materials that can dramatically reduce the wasteful use of water, chemistry and energy in the textile dyeing process. Imogo's patented FlexDyer machine is a combination of a high-speed spray application with a proprietary autoclave fixation step, used for both dyeing and finishing. The machine provides significant environmental and monetary savings due to lower use of water, chemistry, energy and increased accuracy and flexibility. Imogo prioritises simple implementation, that does not disrupt existing supply chains. It can be applied to all fibre types (focus cellulosic and polyester) with all standard dye types (wovens, knitted and non-wovens). When compared to jet dyeing, Imogo's Flex-Dyer possible saving are: 91 per cent water, 92 per cent energy, 94 per cent chemistry, 15 per cent dye and 99 per cent wastewater (own research)