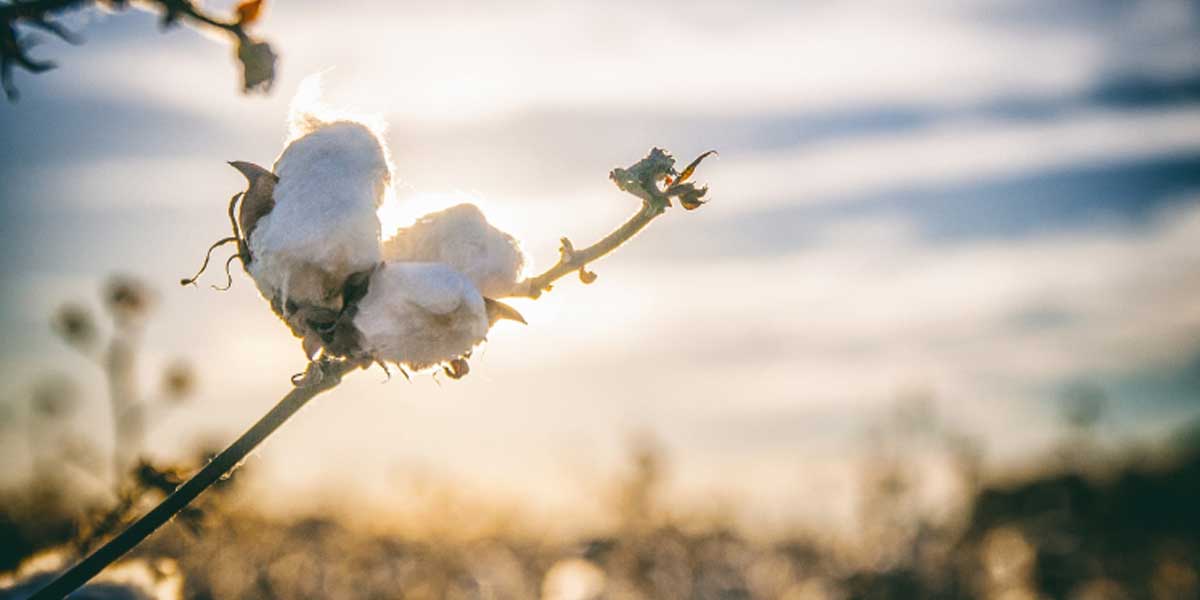 The convergence of digitalisation and sustainability in cotton sector
CCI is in the process of implementing QR code using Block Chain Technology from processing of cotton and warehousing till its e-auction sale to the buyers informs Dr Pradeep Kumar Agarwal.
India has always been a centre of attraction for its civilisation, progressive and colourful usage of cotton fabrics. After partition in 1947, India was truncated with scarcity of cotton as all fertile and irrigated area went into Pakistan whereas the textile mills remained with us, which created mismatch between demand & supply
To overcome this situation, various governmental measures were taken- HDPS, rain water harvesting, Inter cropping, drip irrigation and on the top TMC, which helped in increasing area under cotton cultivation from 43 lakh hectare to 135 lakh hectare. Cotton yield also increased from 132 kg per hectare to 500 kgs per hectare. Thus, cotton plays a pivotal role in sustaining livelihood of around 80 lakh cotton farmers in India.
Now, India has the largest area under cotton cultivation with 39 per cent share in theworld cotton acreage. Besides this, it is one of the largest cotton producer, consumer and exporter of cotton in the world. All credit goes and owes to cotton farmers to bring this glory despite low productivity and marginal land holdings.
Despite this growth, the progress is not adequate as India consumes cotton in 70:30 ratio in comparison to 30:70 usage in rest of the world. For sustainability in the cotton sector in India, I recall the quote of Rashtrapita Mahatma Gandhi "True swadeshi is that in which all the processes through which cotton has to pass are carried out in the same village or town". We should follow the same and build adequate infrastructure within our country to address sustainability issue in cotton.
Sustainability in cotton sector can be measured by three basic points viz, reducing the environmental impact; ensuring the system is both economical and profitable; and enhancing the quality of life of cotton farmers and other stakeholders.
Risk of crop damage due to pest attack leads to excessive pesticides usage. The environmental impacts associated with cotton production, such as soil and water pollution are increasingly coming into focus and reiterating the need for sustainable production systems on priority. Besides this, the value chain of cotton right from the farmer level till the end-user level is beset by problems of contamination in the form of trash content, as well as unsustainable use of inputs, such as water, pesticides and fertilizers.
Paramount in this endeavour is the need to incorporate such sustainable practices in cotton cultivation and ginning to produce contamination free cotton, so as to ensure social, economic and environmental benefit to all stakeholders in the value chain. Ministry of Textiles is taking various measures on sustainability for the textile value chain in India in collaboration with Ministry of Agriculture, CCI, Textile Industry/ Industry Associations and other experts under the abled guidance of Union Minister of Textiles.
In this direction, in order to look after the aspect of the holistic planning for sustainability in cotton value chain, additional mandate has been assigned in the realm of CCI role for improvement in production and productivity of cotton, addressing the issues of contamination from Farm level, ginning to fashion garment manufacturing, Sustainability, Traceability and Branding of Indian cotton etc.
Being a plant based natural fibre, cotton is inherently circular. It is grown from the earth, can be reused and recycled in a variety of ways, and biodegrades when it is ultimately returned to the earth. Being an initiator, a pilot project starting from March 2023 till March 2024 is being taking up by CCI in association with ICAR-CICR for creating awareness and extension services on Best Farm Practices and maximum utilisation of all parts of the cotton plant, including stems, lint and seeds to improve yield, quality and sustainability including ginning and processing practices.
This initiative may contribute towards many positive outcomes including environmental, social and economic sustainability by increasing soil health, protecting biodiversity and ecosystem services, water conservation, creating safe farm workplaces by reducing risk of exposure to harmful chemicals, preventing the use of child and forced labour and reducing poverty among cotton farmers. Thus, these efforts will pave a path for a way forward on potential strategies for enhancing sustainability, circularity and branding of Indian cotton.
Realising the need of time and challenges, CCI has always been a pioneer in adopting automation, digitalisation and new technologies. In order to improve work culture, transparency, and accountability and also to enhance result orientation, CCI is promoting the use of information technology for digitalisation of its core activities and has considerably reduced manual intervention in pursuit of the concept of the paperless office.
Manual systems are minimised by CCI in the procurement of cotton as well. Equipment like digital moisture metres and micronnaire testers are available at all its' procurement centres to ensure that farmers get right price for their produce, based on scientific assessment of quality at the spot.
To move ahead on the path of digitalisation, CCI is also in the process of implementing QR code using Block Chain Technology from processing of cotton and warehousing till its e-auction sale to the buyers. This will create a benchmark to the textile industry and will be a milestone for development of brand image of Indian cotton.
As an initiative of Ministry of Textiles, Indian cotton has now been endowed with a brand and a logo "Kasturi Cotton India" and as a premium cotton, it will represent whiteness, softness, purity, luster and uniqueness in the national and international market. To ensure certification of this branded cotton and end-to-end traceability, a Memorandum of Understanding (MoU) has been signed between the Cotton Corporation of India (CCI) on behalf of Government of India and TEXPROCIL as an Implementing Agency for implementing a mission-mode project on traceability, certification and branding of "Kasturi Cotton India"
Inspiring from various efforts of Government of India, the textiles industry is now seriously investing in latest technology and adopting solutions for digitisation, IoT integration, AI, and ERP and simplifying the entire fabrication process, from farm to fashion. The above collaborative efforts of all stakeholders will really be helpful in improving India's position as a low cost, quality supplier and India will become a great leader in coming years.
About the author: