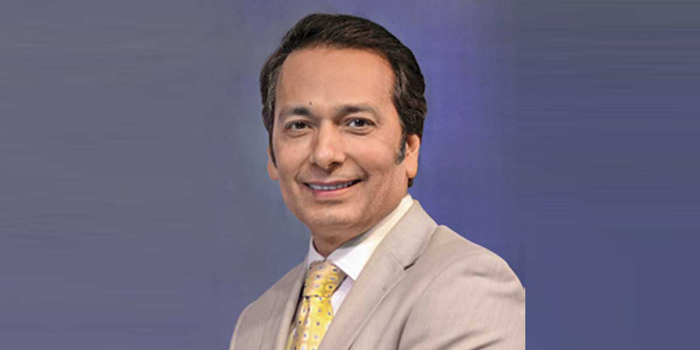 Textile firms on a roll
It gives me immense pleasure to present the ITJ Annual 2022 featuring India's 50 Textile Companies.
India's GDP for FY 2021-22 is anticipated to grow at 9.2 per cent, indicating a strong rebound from a contraction of 8.0 per cent in FY 2020-21. FY 2020-21 was an exceptional year that started with a nationwide lockdown that continued till June 2020. While this helped control the pandemic, it led the economy into a temporary recession.
Year 2021 acted as a bridge between an extreme situation and an extended recovery period for the textile industry. As economies opened up, apparel industry expectedly showed a significant growth. The pandemic led to a long list of bankruptcies, some of which were big names, leading to redistribution of market. However, a few really managed to overcome the challenges shining bright. ITJ Annual 2022 lists Top 50 Companies who thrived despite challenging market conditions by seizing new opportunities with innovative products and strategies. As always, companies have been ranked using systematic, unbiased and process-oriented approach.
In ITJ Annual 2021, companies were ranked in two categories – based on their market capitalisation. This year, ITJ has ranked companies in two categories (with 25 companies in each category) based on their sales figures. Though the value chain is what matters in the textile sector, we feel sales growth is what keeps the engine running. Further, a higher base would mean it would be difficult for the larger companies to show growth in absolute as well as percentage terms.
While first group ("Large Category") comprises of companies registering sales of above Rs 500 crore, the second group ("Small Category") consists of companies having sales of Rs 100 crore to Rs 500 crore. Sales, profitability and wealth creation are given higher weightages. And being a capital-intensive sector, weightage on debt has been kept lowest. Over 125 listed companies were reviewed and analysed during the process.
Post Covid, international buyers are keen to diversify their sourcing of textiles and apparel, mainly to develop alternatives to China. For example, India has gained an overwhelming 57 per cent market share (worth $ 1.6 billion in 2021) in the cotton sheets sector in US contrast to China's 12 per cent market share. India's Textile & Apparel (T&A) exports, which were steady at $ 36-38 billion since FY15, are anticipated to reach an all-time high of $ 42-43 billion in FY22 – driven mainly by home textiles and cotton-based products. No wonder many companies in the Top 50 list are associated with these two key segments.
The Indian textile & apparel industry has witnessed a significant recovery in terms of overall sales and EBITDA levels in H1 FY22. The value of Indian export has drastically improved. The China Plus One sentiment is playing a pivotal role in the raging recovery of the Indian textile industry.
Recovery of the textile industry has been led by strong demand from local as well as global markets. This augurs well for a bright future of the Indian textile industry.
Do write in with your suggestions on ITJ Annual 2022 at feedback@ipfonline.com