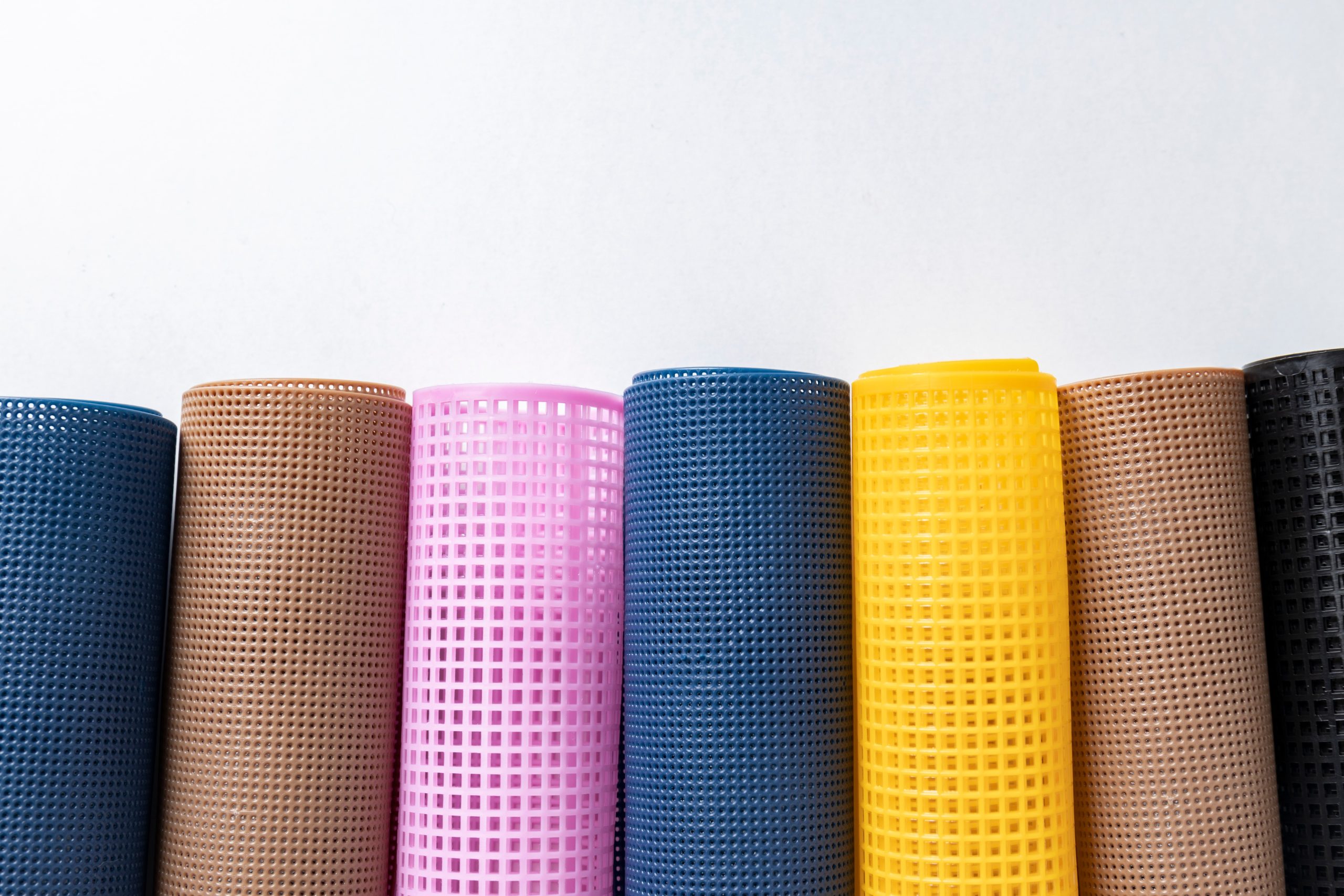 Technical Textiles: The sunrise sector
The Indian textile industry is experiencing a profound shift, marked by the emergence of new companies and the realisation of technical textiles' potential, prompting traditional firms to venture into this domain. Divya Shetty delves into the core of technical textiles and examines what will be the future of this segment.
India has firmly established its presence in the global market for traditional textiles and natural fibres. Moreover, it holds the position of being the second-largest producer of polyester globally. Currently, India is making significant strides in the technical textiles industry, playing a vital role in a market valued at $ 22 billion.
The Indian technical textiles market today stands as the world's fifth-largest, demonstrating consistent growth at an annual rate of 8-10 per cent. The production of technical textiles amounts to $ 19.49 billion, with imports totalling $ 2.46 billion. This sector constitutes approximately 15 per cent of India's overall textile and apparel market, playing a crucial role in both employment and investment. Technical textiles, also referred to as high-performance textiles, find applications in diverse sectors. The demand for these textiles is intricately linked to a nation's development and industrial progress. With emerging economies rapidly industrialising, the technical textiles market is anticipated to expand in tandem with global industrial growth. Recent years have witnessed a significant surge in the Indian technical textiles market due to innovative advancements and heightened public awareness regarding technical textiles. "The future of technical textiles is very promising as the annual growth rate of this segment is growing in two digits than the conventional textiles.  Many of the traditional textile companies want to divert or do the fresh investment in technical textiles sector," says Anup Rakshit, Executive Director, ITTA.
Examining the immense potential, large traditional companies are now entering this thriving sector. It also offers new companies a chance to establish their presence. Termed a sunrise sector, it gained prominence during the COVID-19 crisis when global manufacturing ground to a halt, and India faced severe restrictions on importing critical medical equipment such as N95 face masks and protective gear. Previously reliant on imports for PPE kits, India's production skyrocketed from zero in March to 2.5 lakh kits per day in just 60 days, making it the second-largest producer globally after China. Presently, India has the capacity to manufacture approximately 4.5 lakh PPEs and over 1.5 crore masks daily.
Demystifying technical textiles
Technical textiles are specialised engineered products designed for specific functions, utilising both natural and synthetic fibres like Nomex, Kevlar, Spandex, and Twaron. These fibres possess superior properties like higher strength, excellent insulation, and enhanced thermal resistance. Technical textiles are widely used in unconventional industries such as healthcare, construction, automotive, aerospace, sports, defence, and agriculture. With advancements in technology, countries are adapting their industries to incorporate technical textiles. This transformation is noticeable in India's textile sector. The development of specialty fibres and their integration into various sectors indicates a growing significance of technical textiles in the future.
Fastest growing segment
Technical textiles are experiencing a significant surge in rapidly growing sectors such as automotive, construction, healthcare, infrastructure, and oil and petroleum. This escalating demand is fuelling the need for specialised textile categories like medical textiles (Medtech), specialty fabrics, industrial fabrics, protective textiles (Protech), and agricultural textiles (Agrotech). With increasing awareness about the environment and advancements in interdisciplinary technologies, unconventional applications of technical textiles are receiving noteworthy attention. According to Mayur Haria, Managing Director, Spunfab Non Woven, "We manufacture non-woven fabrics and bags since last three years. Our products are being supplied in each and every state of India and also overseas. We cater to medical, packaging, and agriculture sector and are witnessing huge demand from the packaging sector."  Sanjay Shukla, Sales Manager – North & East, KOB Medical Textiles, also adds, "We manufacture bandages like compression, fixation, elastic crepe bandages. We are doing OEM for the brand owners and our sale is growing every year by 20-30 per cent."
In the pursuit of a healthy environment, social and economic equality, and a prosperous economy, textile structures are being employed in agriculture and horticulture to enhance the quality and efficiency of agricultural and food products. Biodegradable materials are gaining popularity due to their eco-friendly attributes.
The realm of construction utilises a diverse array of textiles, encompassing concrete reinforcement, façade foundations, interior construction, insulation, weather-proof materials, noise reduction, air conditioning, visual protection, anti-sun protection, and building safety. Notably, various technical textile products have undergone rigorous testing and certification by the International Organisation for Standardisation (ISO) as flame retardants, ultraviolet stabilisers (UV), and water repellents, specifically designed for applications in building materials. Indospun LLP is a provider of polypropylene multifilament yarn to the market. Suresh B Pimpale, Manager – International Sales, Indospun (the manufacturer of high tenacity polypropylene yarn in India.), asserts, "Our end users are filter fabric, FIBCs, webbings, safety nets, and fishing nets companies.  The technical textile industry is booming and we are having great scope in geotextiles and protective wear."
"I believe significant potential lies across various segments: agriculture, geotechnology, medical applications, and sport tech, where our focus lies. Sports technology might experience faster growth due to its direct relation to human wear, but I see equal opportunities in medical technology, geotechnology, and agricultural technology—each area holds promising potential," opines Amit Jain, Managing Director, Exprtex Shingora.
Trade ecosystem
India's trade in technical textile products has been rapidly expanding, with the country transitioning into a net exporter. Technical textile exports from India surged by 28.4 per cent (Y-o-Y) from $ 2.21 billion in 2020-21 to $ 2.85 billion in 2021-22, while imports grew by 44 per cent (Y-o-Y) from $ 1.7 billion in 2020-21 to $ 2.46 billion in 2021-22.
The overall exports of technical textiles across all 12 segments showed a 3 per cent increase in 2022-23 (April-November) (see Table 2) compared to the same period last year.
Emerging material
The natural fibre segment is anticipated to experience the most rapid growth rate in terms of material. This can be credited to the heightened awareness surrounding environmental pollution caused by synthetic materials. Consequently, there has been a shift towards the development and adoption of eco-friendly materials in the production of technical textiles, thereby propelling global market growth.
Companies are adding cotton blends in their manufacturing process. "We are incorporating cotton blends in our textile innovations, a departure from the conventional reliance on MMFs within the industry. Specifically, we've engineered a sofa cover fabric primarily comprised of cotton, ensuring inherent flame resistance. Moreover, our commitment to enhancing safety led us to develop biker denim, where we blend cotton with HPP. This unique blend significantly improves abrasion resistance, offering superior protection compared to standard denim in case of accidents," informs Dr Nandan Kumar, Managing Director, High Performance Textiles.
"The success of our nylon cotton products showcases the industry's growing environmental consciousness, "explains Jain.
QCOs: Decoding the dilemma
On April 10, 2023, the Ministry of Textiles issued 31 Quality Control Orders (QCOs) for Technical Textiles, including 19 geotextiles and 12 protective textiles. The ministry recently held an agrotech conclave in which Rajeev Saxena, Joint Secretary, MoT, GoI, also mentioned that QCOs for 20 agrotextile items, will come in-effect from April 1, 2024.
The government implemented Quality Control Orders (QCO) to curb the import of sub-standard goods and enhance the domestic industry, promoting the manufacturing of high-quality products within the country.
To ensure effective implementation of these orders, considerations are being made for extending the time periods for obtaining BIS licenses and upgrading testing facilities.
These directives, aligned with the WTO (World Trade Organisation) Agreement on Technical Barriers to Trade, are issued by the department for industries under its purview. They establish quality benchmarks, ensuring the availability of high-quality products for all consumers.
When asked about whether the implementation of QCos would result in higher input costs for products, Anup Rakshit, Executive Director, ITTA, clarifies, "No, the costs will not increase. Only the efficiency of the product will improve, as each product will have to be manufactured as per Indian standards using quality raw materials and producing efficiently." Upon asking if QCO would affect the supply chain, Rakshit adds, "There might be some indirect impact because in the technical textile industry, certain raw materials like high-performance fibres and filament yarns are imported as they are not produced in India, a practice that has been on-going for years. However, the government and industry are collaborating on projects to domestically manufacture these raw materials. Regarding the supply side, this initiative has discouraged suppliers from importing sub-standard raw materials and encouraged them to produce high-quality products as exporters also have to obtain QCOs of their products to qualify for exporting to India"
Chinthan Thumar, Director, Weavetech Group, comments, "The biggest opportunities for growth, we see, are in the technical textiles & synthetic yarn segments. With the upcoming QCOs, we see the demand for Indian yarns rise in domestic markets.  The biggest challenge, we see, is the unseen effects of the QCOs. There's a lot of uncertainty whether the QCOs will boost growth or whether they'll create resistance to it. Either way, it's clear that QCOs seem to benefit one segment over the other."
The industry's increasing need for testing equipment has sparked innovations, driven by rising demand.
Harshit Sureka, Founder & CEO, Robro Systems, says, "We have an automatic defect identification system which uses cameras and artificial intelligence. Our company aids in enhancing product quality and expediting inspection processes for technical textiles. Our primary product is software capable of detecting defects, which we install on machines, even retrofitting existing ones. Currently, we focus on the FIBS and geotextiles sectors, addressing defects in manufacturing processes for PPE woven fabrics. Identifying defects early prevents significant product wastage, and our solutions facilitate early detection. We deliver digital reports generated by our inspection system and plan to expand into nonwovens, cottons, and denims within the technical textiles domain."
Vishnu Kumar KR, Business Development Manager, Viridian Testing Laboratories, also explains, "We have international testing standards which caters to general textiles, medical textiles, and we also check if the product is organic or not. For medical textiles, we have complete capability of face mask, cover-all and gowns."
Enforcing these quality control orders will boost the sales of top-notch products and elevate the global reputation of the Indian Textile Industry. By prioritising product quality, sustainability, circularity, environmental considerations, consumer safety, and self-sufficiency through Indian standards and QCO, the national policy will safeguard consumers and establish a strong, high-quality value chain.
A push from the government
Recognising the potential of technical textiles, the government, in collaboration with the industry, acknowledges the need for concentrated efforts to boost the textile sector's growth. Hence, the government has embarked on a proactive path, implementing policies, and making substantial investments while emphasising skill development in this domain.
The recently introduced PLI scheme targeted primarily man-made fibre and technical textile companies. Additionally, the Ministry of Textiles initiated the National Technical Textiles Mission (NTTM) to establish India as a global hub in the technical textiles sector. In this year's budget, the government allocated Rs 450 crore to NTTM, a significant increase from the previous year's Rs 37 crore in 2022-23.
With this budget, the NTTM is focusing majorly on four areas, with first being the research and development of technical textiles. The body is pushing the industry to develop indigenous machines and avoid importing machineries. Secondly, the government is conducting conferences to disseminate the importance of technical textiles. Third significant element pertains to export promotion. To facilitate this objective, the Synthetic & Rayon Textiles Export Promotion Council (SRTEPC) , now Manmade And Technical Textiles Export Promotion Council (MATEXIL) has been entrusted with the additional responsibility of serving as the export promotion council for technical textiles.
The fourth component of utmost significance revolves around education, training, and skill development. To address this, NTTM has introduced two major schemes. The first scheme focuses on undergraduate (UG) and postgraduate (PG) levels. Recognising the limited awareness regarding technical textiles in educational curricula, NTTM has devised a plan to introduce specialised courses in relevant fields. Universities like NIT Jalandhar in Punjab and VJTI in Maharashtra, has already received a grant of Rs 10 crore from NTTM.
The Government of Maharashtra, on October 25, has recognised the importance of technical textiles and the declared Integrated and Sustainable Textile Policy 2023-28, which is the first-of-its-kind initiative for setting up 6 technical textile parks. This is an important step, as technical textiles make up 30 per cent per cent of the total exports in the textiles segment and needs a dedicated and sustained effort and push, which these parks would be able to accord.
The concept of the technical textiles park is centred on the 4-M framework within the park, encompassing Manpower, Machines, Materials, and Marketing. These 4 M are important to create an environment that not only attracts businesses but also promotes targeted and sustainable economic growth.
Navigating the future
The combination of advancing infrastructure, abundant skilled and cost-effective labor, a commitment to research and development, and robust manufacturing capabilities is elevating India's appeal as an enticing investment location.
India is reshaping its global standing and emerging as a powerful choice for foreign direct investment in the textiles and apparel industry. Consequently, there is substantial potential for the rapid expansion of technical textiles and a capture of burgeoning markets. With proactive government support and a conducive policy framework already in operation, India is poised to fully exploit the opportunities in this sector.