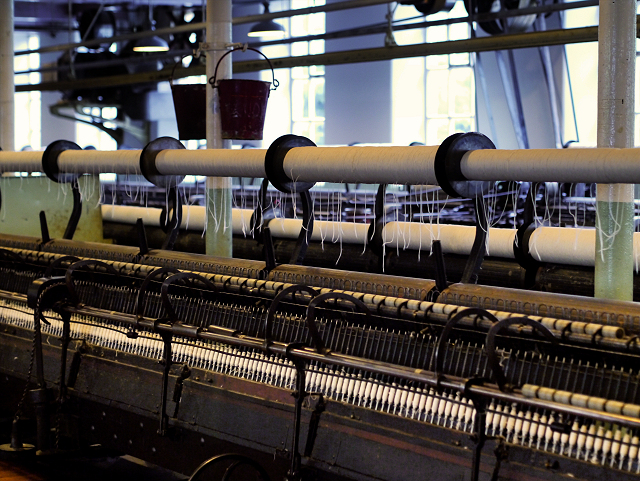 Tamil Nadu spinning mills to cease operations from November 7
This protest action is anticipated to result in a daily loss of Rs 60 crore.
The Coimbatore-based Open End Spinning Mill Association (OSMA), made an announcement that over 600 Open End (OE) spinning mills would cease production starting from today. The reason cited was their inability to cope with the increasing cost of raw materials and the declining price of yarn.
G Arulmozhi, President, OSMA, informed that the mills had been purchasing cotton waste from spinning mills at an elevated cost. According to him, the mills utilised this cotton waste, along with plastic PET bottle fibre and post-garment cutting waste, to produce 25 lakh kg of grey cotton yarn and 15 lakh kg of coloured cotton yarn daily. These yarns were then supplied to power loom and handloom units in the state, where products such as bed sheets, lungis, and towels were manufactured.
Arulmozhi pointed out that they had been procuring cotton waste from spinning mills at a higher price for the past year. The spinning mills were selling waste cotton to them at 60 per cent of the cotton price. If the cost of one kilogram of cotton was Rs 165, the waste cotton should ideally be sold for Rs 97 per kg based on this calculation. However, they were currently purchasing it for Rs 117 per kg. Despite investing significantly in raw materials, the manufactured yarns were not fetching a fair price in the market.
He further mentioned that the mills were burdened with exorbitant electricity bills due to increased tariffs, including peak hour and fixed demand charges. Additionally, the 11 per ccent tax imposed on cotton imports adversely affected OE mills. Arulmozhi appealed to the state government to reconsider the fixed demand charges. He emphasised that more than 600 mills would suspend production as a form of protest from November 7 to 30. This protest action is anticipated to result in a daily loss of Rs 60 crore.