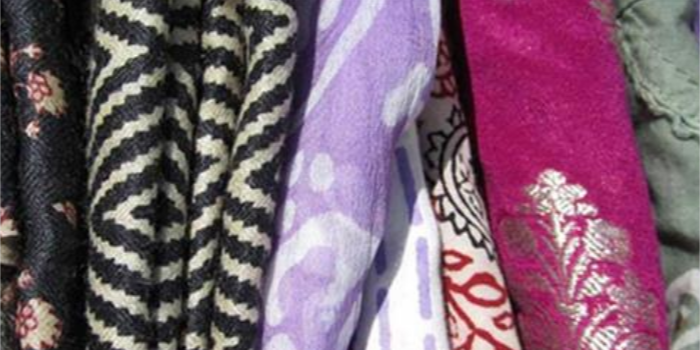 Synthetic fibre prices to go up due to new GST rate
The GST Council, has decided to impose 12% GST on all textile products except cotton to correct inverted duty structure in the sector. The new rates will be effective from January 1, 2022.
Lucknow, UP
With
a unified Goods and Services Tax (GST) rate on textile products set to kick in
from January 01, 2022, Gujarat-based textile industry fears that synthetic
textile prices would surge by nearly three times.
Currently,
man-made fibre-based textile value chain is witnessing 5-18% GST rate at
different levels. GST rate is 18% on mono-ethylene glycol (MEG) and purified
terephthalic acid (PTA), 12% on polyester partially-oriented yarn (POY) and 5%
on grey fabric, finished fabric and garments. This has led to a tax structure
where the rate on inputs is higher than that on the outputs, leading to
inverted duty structure.
Experts
have pointed out that correction of inverted duty will lead to seamless input
tax credits, making the impact benign on the entire value chain. Biggest impact
of the proposed change in tax structure would be on man-made fibre-based
textile value chain, mainly developed in Surat and South Gujarat region,
claimed Ashish Gujarati, president of South Gujarat Chamber of Commerce &
Industry (SGCCI).
Recently
SGCCI delegation met Gujarat's Chief Commissioner of GST who is
also member of GST Council's fitment committee. In the representation, SGCCI
said that due to proposed uniform tax rates, the government's GST revenue would
not increase much but the end-users will end up paying more.
Source: Financial Express
Also Read:
https://indiantextilejournal.com/latest-textile-industry-news/researchers-use-new-fibre-for-breath-regulating-garment
https://indiantextilejournal.com/latest-textile-industry-news/surat-textile-units-suffer-due-to-coal-crisis