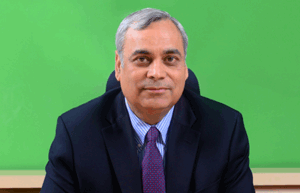 Paves way for stronger power scene
Smart city lies at the heart of the Union Budget of the new government. The allocations and the measures announced now gives shape to the Narendra Modi?s initial idea of 100 smart cities. The government has made an allocation of Rs 7,060 crore
Anil Chaudhry, Country President and MD, Schneider Electric India
Smart city lies at the heart of the Union Budget of the new government. The allocations and the measures announced now gives shape to the Narendra Modi?s initial idea of 100 smart cities. The government has made an allocation of Rs 7,060 crore ? an enabling factor that will boost the planning and development of the smart cities. And to compliment it, the government has incisively identified seven corridors. Overall, these are very promising preamble to the realisation of the smart city concept. It now needs to be seen how the details are worked out by the government.
The budget has adequately focused on energy, in sync with the new government?s vision, and announced various measures that will benefit in ensuring sustained growth for the sectors. The reeling power sector will find some respite, if the measures announced in the budget are implemented properly. There are measures accounted to strengthen the entire power value chain. From Rs 100 crore allocation for super critical ultra modern thermal power to the rationalisation of coal linkages will facilitate the struggling power producers and put the stranded power plants on a rebound course. The government?s promise to resolve the existing deadlocks in coal sector and provide fuel to all projects coming up before March 2015 will be a massive thrust to get the flailing sector on course to meet the Government?s 12th Plan target of 88,000 MW.
The Budget has adequately focused on the solar energy sector. Rs 500 crore allocation for ultra-modern solar power projects will give the deserving boost to solar companies to increase generation capacity which is currently a mere 1 per cent of India?s total energy production. Rs 100 crore for the development of 1 MW solar parks on the banks of canals and Rs 400 crore for setting up solar power driven pump sets are some unique measures introduced that will further drive utilisation of solar energy and reduce our dependency on conventional energy resources.
Implementation of the Green energy Corridor Project will be a great move to integrate channels for evacuation of solar power ? a formidable challenge for generating companies at the moment. The removal of customs and excise duties on solar equipment on the other hand will incentivise indigenous companies to increase domestic manufacturing and reduce reliance on import. These are most welcoming moves.