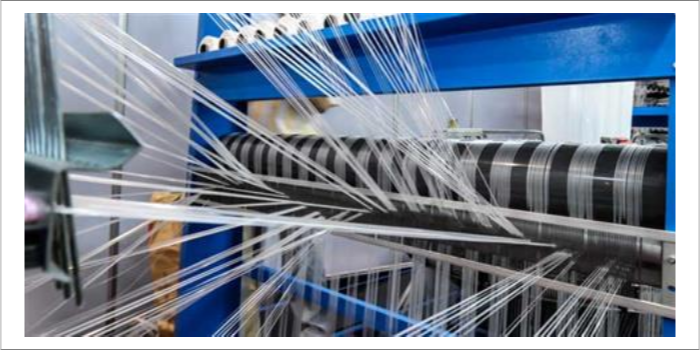 Need to invest more in textile machinery manufacturing
India is only second after China when it comes to manufacturing and export of textile globally. The country now needs to work towards self-reliance by building indigenous textile machinery and technology, says Vibhav Jain.
When it comes to textile manufacturing, India boasts of a decades old industry which has served as the backbone of its economy. The Indian textile industry, which is about six decades old, employs millions of people and accounts for a total of 14% of all the industrial production in the country.
As the second-largest employment generating sector in India, the textile industry makes up for 30% of the total exports from the country, contributing 4% to the GDP. The industry is the second largest producer of polyester and cotton and is also making positive strides in the technical textiles segment.
With the boost in demand, both locally and globally, the textile industry has grown by leaps and bounds in the last two decades, receiving nearly $3 billion of foreign direct investment from 2000 till 2020. Estimates suggest that textiles export from India will account to $82 billion in 2021 and are expected to reach $185 billion by 2024-25.
Now, the demand for textile and manufacturing goods must be met through employment of highly sophisticated machinery and supply chain technology which supplements the growth and increases productivity. All this can be achieved by using modernised machinery, backward and forward integration of operations, re-engineering of the systems, and merging of production unit.
Apart from this, there is an increased dependency on artificial intelligence and robotics to improve the overall manufacturing capacity across the industries globally, especially in the textile manufacturing industry.
In India, the textile manufacturing sector has largely been dependent on imported machinery in the past decades. However, today textile machinery manufacturing in India has become a major contributor to the entire machinery manufacturing market. The country boasts of close to 1000 manufacturing units for machinery and components.
As per the official data, it is expected that the textile machinery manufacturing in India will reach the Rs 45,000 crore mark by the end of year 2022. This is also a result of the rapid growth in the apparel and textile industry which is again expected to grow at CAGR 11.2% between 2014 and 2021.
The industry has also weathered the adverse situation created by the Covid-19 pandemic and has come out strong after brief setback. This makes the growth of textile machinery industry in India promising. It is also because of the government's push for self-reliance and producing indigenous manufacturing facilities as it declared textile industry a prominent segment in India's manufacturing sector.
Current state and government intervention
When we talk about India's dependence on the imports when it comes to textile machinery, we need to highlight that the country is the fourth largest importer globally. This is when India is the second largest exporter of manufactured textile to the world. We can see a huge discrepancy here as it means that for the Indian textile industry to grow, it will have to depend more and more on machinery imports from outside.
Out of the total machinery demand for the textile industry in the country, only about 30% is met by the indigenously manufactured machinery while the rest is imported. However, this means that India has a huge potential of increasing its machinery manufacturing for the textile industry and start exporting it globally.
This potential can be highlighted from the fact that manufacturing cost of spinning machinery is one of the lowest in India. Therefore, a strong push towards local manufacturing along with cooperation with other countries who are leading players in textile manufacturing, India can raise healthy investment to boost textile machinery manufacturing locally.
Government has also taken necessary steps to boost this growth by allowing 100% FDI in the textile sector through automatic route. To facilitate the growth of local industry and to help it in meeting international standards, the government has also promoted setting up of Integrated Textile Parks like the Vraj Integrated Textile Park and Mundra SEZ Integrated Textile and Apparel Park in Gujarat, Great Indian Linen & Textile Infra Structure Co. (P) Ltd and Pallavada Technical Textiles Park in Tamil Nadu, Gouthambudha Textile Park Pvt. Ltd in Andhra Pradesh, etc.
Today, close to 87% of the total production of textile machinery in India is happening in Bangalore, Coimbatore, Ahmedabad, Mumbai, Surat, and Ludhiana clusters. Apart from the above-mentioned scheme, there are various other initiatives which are enabling a growth in the textile machinery manufacturing in the country over the last decade. The support provided by the government for indigenous manufacturing is acting as a gamechanger for the industry.
India and the globe
When it comes to textile and clothing, the production and consumption has been on a rise steadily in the last two decades. This can be attributed to the tremendous growth in popularity of fast fashion along with the improved technology to produce high-quality goods. This growing demand for apparel must be supplemented by a range of machinery which can provide services like spinning, knitting, weaving, printing, and processing.
In 2018, the textile machinery industry was growing at an average CAGR of 14.02% globally with major contribution coming in from Italy, Switzerland, Germany, France, and China. The Indian textile machinery manufacturing, as compared to these regions, was still in a nascent stage in 2019 with only one facility across the country which manufactures spinning machines of international standards.
At the same time, India lacks any manufacturer who produces circular or flat knitting machinery. So far, the country has remained dependent on Japan and European countries for its import of textile machinery. However, the last few years have also been promising for the industry in India with a renewed focus on producing locally and an awareness for using modern technology like robotics and automation. The Indian textile manufacturers are making the most out of the modern technology and machinery, and the country is set to become a leading player in textile manufacturing.
This increase in revenues and textile export is expected to push the machinery manufacturing further. India can collaborate with other countries which have demand for import of textile, exchange technology for machinery manufacturing with them, and begin setting up facilities within its boundaries to manufacture premium quality machines indigenously which not only are used by the local apparel and textile producers but can also be exported to other countries.
Changing technology in textile manufacturing
Apart from the machinery manufacturing, another change is because of pathbreaking technological advancements which are now transforming the way textile has been produced. The spinning process is now getting through a 360 degree change because of 100% automation taking over processes like picking up and ginning cotton, the processes which were previously undertaken manually. The global automation market in the textile industry is expected to grow at a CAGR of 7% till 2021, and this growth in Asia region is happening at CAGR of 6.33%.
Automation has changed the way all the other processes in textile manufacturing are carried out and it is expected to change further with the advancement of technology and introduction of new age machinery which not only helps in making the whole process faster but also in producing better quality products which have a higher demand in the international and national market.
India can take advantage of this transformation by making a push towards manufacturing machinery which introduces all these new tec