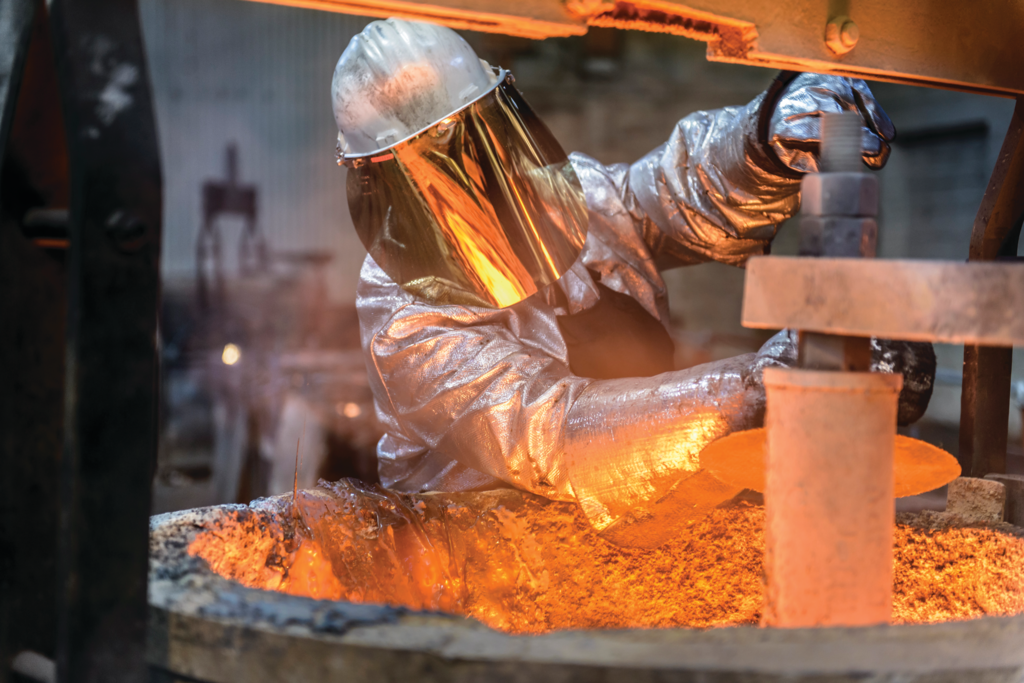 Lenzing Fibre Identification System assure traceability of FR fibres in protective wear
Based on Lenzing's 45 years of experience in the innovation of cellulosic flame resistant fibres, Lenzing FR fibres are produced with a significantly lower carbon footprint than generic modal fibres.
Lenzing Group, a leading global producer of wood-based specialty fibres, is addressing the increasing need for material transparency and traceability in protective wear by utilizing the Lenzing Fibre Identification System for Lenzing FR (flame resistant) cellulosic fibres. The system, which can identify Lenzing FR fibres at every stage of production, guarantees unparalleled traceability, quality assurance, and trust in protective garments. Lenzing is also continuing its solid efforts in reducing carbon emissions by ensuring Lenzing FR protective wear made from modal-based fibres set a new standard in responsible production processes. Carbon neutral Lenzing FR fibres, certified by ClimatePartner, are also available to address growing sustainability needs in the industry.
"The growing demand for supply chain transparency among industry partners and consumers highlights the vital role of technology, like the Lenzing Fibre Identification System, has in guaranteeing the authenticity of Lenzing FR fibres used in protective wear. This technology is becoming more important in today's industry landscape, as material traceability and supply chain transparency will gradually become essential requirements in public and private procurement processes," said Oliver Spöcker, Director Workwear & Protective Wear, Lenzing. "With over 45 years of industry experience in FR cellulosic fibre production, Lenzing provides high quality FR cellulosic fibres that deliver superior protection and durability through our extensive fibre portfolio. Thanks to our Fibre Identification System and industry know-how, we can ensure that authentic ingredients used in protective garments can provide the optimal protection required in accordance to relevant industry requirements."
Fibre Identification System boosts confidence in supply chain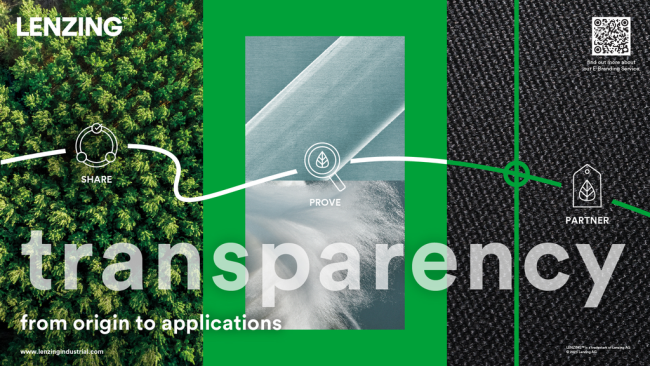 Lenzing FR fibres are manufactured using renewable raw material wood sourced from controlled and certified forests in Austria and Central Europe in accordance with the stringent guidelines of the Lenzing Wood and Pulp policy. As one of the world's oldest and most experienced companies in the industry, Lenzing is an enabler of supply chain transparency by ensuring traceability of Lenzing's cellulosic fibres. The Lenzing Fibre Identification System can identify Lenzing FR fibres at every stage of production, providing quality control and authenticity assurance. The system provides value chain partners with peace of mind that genuine, premium Lenzing fibres are used, enhancing their confidence in the supply chain. Lenzing FR fibres are available with FSC or PEFC certification upon request and have been granted BioPreferred designation by the United States Department of Agriculture (USDA).
Prioritising reduction of carbon emissions during production processes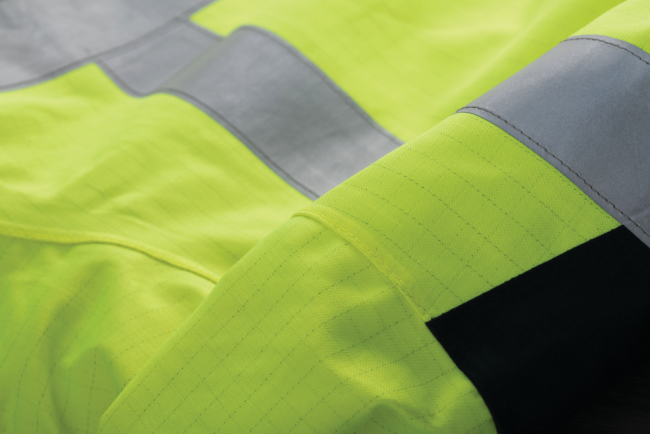 Lenzing FR fibres are produced using a fully integrated production process that uses more than 83 per cent of renewable energy, resulting in 80 per cent lower greenhouse gas emissions than generic modal fibres. Carbon neutral Lenzing FR fibres, certified by ClimatePartner, are also available as an option for value chain partners who are keen on reducing their carbon footprint without compromising protection and comfort.
Raising the bar for protective garments
Certified by EU Ecolabel, Lenzing FR fibres are used in protective garments of firefighters, military, police, and oil and gas and metal manufacturing industries in more than 100 countries. Setting new quality standards in the industry, protective garments made of Lenzing FR fibres are light, breathable, soft, and comfortable even in extreme heat conditions. Additionally, Lenzing FR fibres have met the definition of "inherently flame retardant and resistant fibres" as specified by the European Man-made Fibres Association (CIRFS). Lenzing FR fibres are also offered in a variety of colors using Eco Color technology, with up to 50 per cent of energy and water savings and a 60 per cent reduced carbon footprint than conventional resource-intensive dyeing method . With long-lasting color fastness and design flexibility, Lenzing FR fibres do not require additional color processing by yarn makers or fabric mills and are less prone to fade even after repeated washing.
Lenzing will showcase the industry's first environmentally friendly firefighter garment at the A+A trade fair (booth 16/C56) in Germany on 24-27 October 2023. With a focus on circularity, the firefighter garment comprises of more than 50 per cent of Lenzing FR fibre content in all layers, including a significant amount of mechanically recycled Lenzing FR and other high performance fibres.