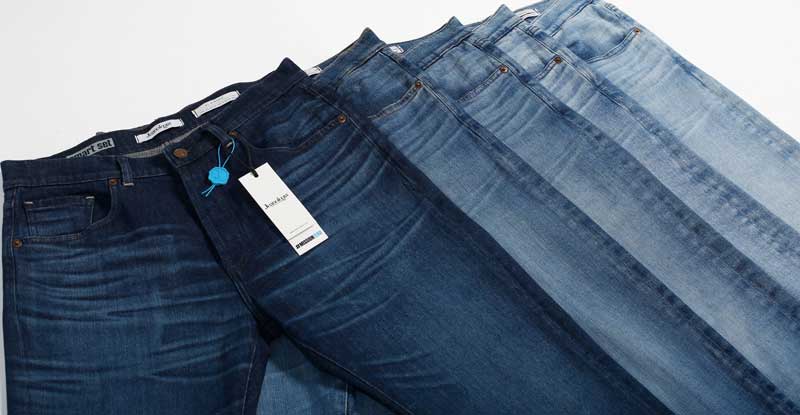 Jeanologia to exhibit the end of the water era at ITMA 2023
Jeanologia leads the way to a circular, zero-discharge industry through the integration of its technologies and its revolutionary processes to achieve an authentic vintage look using only air.
Jeanologia, a leading Spanish company in the development of eco-efficient technologies, will present the end of the water era in the textile industry (Stand H14 C208) from June 8 to 14 at ITMA 2023.
The company will lead the way towards a more productive and competitive circular industry with zero discharge through the integration of its technologies.
Jeanologia is committed to process automation for enhanced productivity in the textile industry and to water and energy savings, while staying product-centric to achieve authentic and fashionable garments with low environmental impact.
Atmospheric washing, a new milestone in the textile industry
During ITMA 2023 Jeanologia will present Atmos, its revolutionary atmospheric washing process that achieves natural aging of garments without water, chemicals or pumice stones.
A new step to continue advancing in its MissionZero that seeks to completely transform the textile industry and eliminate 100 per cent of discharge and pollution from jeans.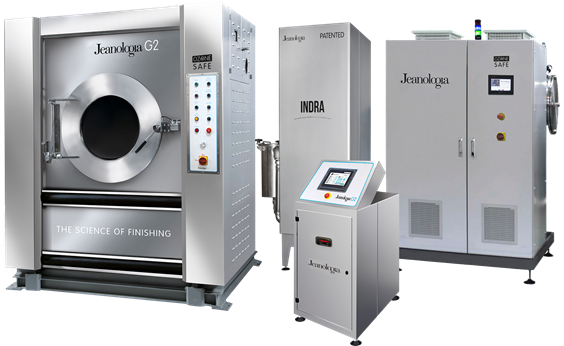 Through its G2 ozone technology and its INDRA patented system, the company makes an authentic vintage and stone wash look possible by replacing traditional water washers with air washers.
"At ITMA 2023 we are presenting the most important blue jeans revolution since we launched our first textile laser in 1999. The famous stone wash and natural aging look is now called Atmos,"highlighted Carmen Silla, Marketing Director, Jeanologia.
"Thanks to INDRA, we can achieve perfect control of the humidity and atmosphere temperature to achieve exceptional garment abrasion and discoloration. We attain the same effects that were previously only possible with water, chemicals and pumice stones, while ensuring perfect reproducibility and enhanced productivity in a more efficient, sustainable and safe way," added Silla.
Jeanologia defines the production plants of the present and future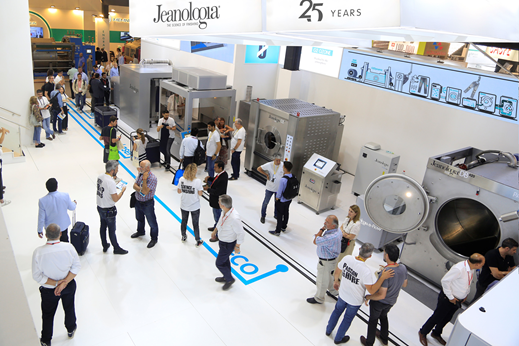 During ITMA 2023, Jeanologia will define the production plants of the present and future with the seamless integration of its technologies and the connectivity of its machines: from its laser (up to 50 per cent faster and with 50 per cent less energy consumption than other laser technologies on the market) and its high-speed washers with class-leading low water consumption that are ready to be connected to Jeanologia's eFlow nano bubble system. These technologies are coupled with the company's H2Zero water recycling system for a perfect, fully circular loop.
The production plants designed by Jeanologia are based on automation, connectivity, digitalisation, sustainability and creativity with the focus on achieving an authentic fashion product, in a sustainable and efficient way, and at the lowest production cost.
The company, with a global presence and acting locally, has positioned itself as a technological partner of reference for brands and laundries seeking to be more sustainable and efficient.
Jeanologia: Working for the world for over 25 years
Since 1994 their mission has been to create an ethical, sustainable and eco-efficient industry, marking a new era through sustainability, digitalization and automation.
The company is leading the transformation of the industry with its disruptive technologies: laser, G2 ozone, e-Flow, SmartBoxes, Colorbox and H2Zero, capable of increasing productivity, reducing costs, water and energy consumption, and eliminating harmful emissions and discharges, thus guaranteeing zero pollution.