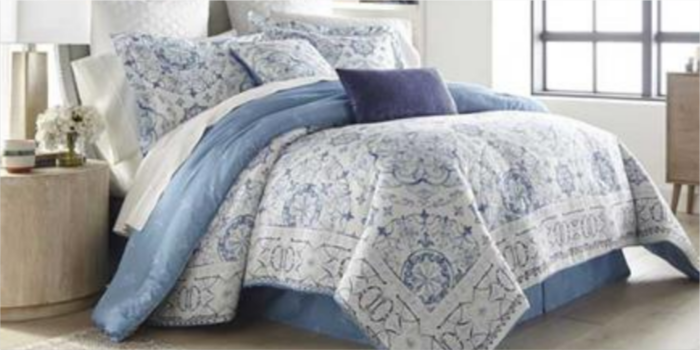 Indian home textiles industry banking on exports
Business from overseas markets has been a major contributor to the growth of Indian home textiles industry. Covid 19 and the US-China spat can be instrumental in further increasing India's share in the global home textiles market, says Rakesh Rao.
In 2020, the market for products related to staying
home (known as homebody economy) exploded globally and in India. The homebody
economy with focus on hygiene has been a major demand driver for home textiles
in a Covid pandemic hit market. This has helped manufacturers of home textiles
to performance better than the other segments in the entire textile value
chain.

Anuj Sethi, Senior Director, CRISIL Ratings,
says, "Higher
in-home consumption due to increased stay-at-home period and a sharper focus on
health and hygiene amid the pandemic has helped Indian home textile
manufacturers perform better than other textiles segments. Also, home textile
manufacturers derive approximately 60-70% of the revenues through export
markets which recovered faster, aiding faster recovery especially in fiscal
2021."
Table
1: Performance of key segments in Indian textile industry
Segment
value growth

FY 21

FY 22

Cotton yarn

-16 to -18%

22 – 25%

Readymade garments (RMG)

-25 to -27%

25 – 27%

Polyester yarn (man-made)

-25 to -30%

27 – 32%

Home Textiles

-7 to -8%

18 – 20%
Source: CRISIL Ratings and CRISIL
Research
In the recent years, the
growth of Indian home textiles industry has been supported by rise in household
income, increasing population, rising income levels, increase in organised
retail and growth of end use sectors like housing, hospitality, healthcare.
Along with domestic market, exports of Indian home textiles have been
increasing consistently. "Home textiles performance is best among the other
sub-sectors due sustained demand on back of work from home and hygiene led
tailwinds. Developed world demand continue to pick up through CY20 post Covid
impact in 1QCY20. India has also gained market share in the international trade
with higher exports to the USA," opines Mahaveer Jain, Director – Corporate Ratings, India
Ratings and Research.
Home
textile companies have been delivering better performance among their peers in
the textile sector. No wonder, out of the Top 25 Textile Companies (having
market capitalisation of above Rs 500 crore) listed in the Annual Edition 2021
of The Indian Textile Journal (ITJ) publication, 10 belonged to home textiles
segment.
Since Covid 19 pandemic struck the country,
many people have been forced to stay indoors and work-from-home has become a
norm. This is also triggering changes in the consumer behaviour with respect to
home textiles. "Definitely, there have been some behavioural changes in the
consumer buying post-Covid. Over 70% of the market has shifted to textures and
plains. Most people do not prefer rich designs or jacquards for upholstery any
more, though these were much in demand before the pandemic. Now, people are going
for more simpler fabrics like plains, textures and subtle designs for
upholstery. Another big change that we have noticed is, since the stay-at-home
culture has started, the consumer has become very quality conscious.
CATEGORIES Automation