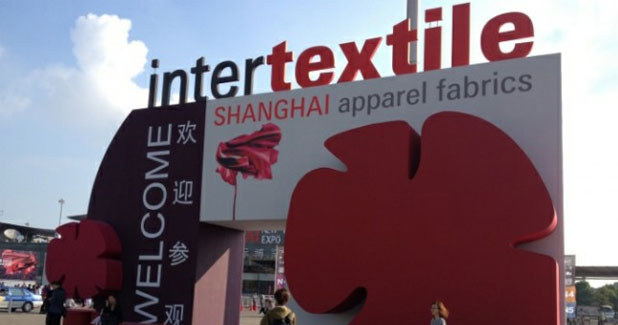 India Pavilion returns to Intertextile Shanghai
The 2016 Autumn Edition of Intertextile Shanghai Apparel Fabrics to be held from October 11 to 13, 2016 in Shanghai, China, will have nearly 5,000 exhibitors from more than 25 countries of which India
The 2016 Autumn Edition of Intertextile Shanghai Apparel Fabrics to be held from October 11 to 13, 2016 in Shanghai, China, will have nearly 5,000 exhibitors from more than 25 countries of which India Pavilion will figure among 7 Asian region pavilions. A wide range of sourcing options will be available in 10 halls at the National Exhibition and Convention Center (Shanghai), occupying more than 260,000 sqm exhibition area.
Besides the country and region pavilions, eight Group Pavilions led by some of the industry's largest firms including DuPont, Hyosung, INVISTA, Lenzing and Oeko-Tex, as well as the Korea Textile Trade Association (KTTA), the Korea Chemical Fibers Association (KCFA) and Gyeongbuk Natural Color Industry Institute (GNC) will feature a wide range of cutting-edge natural and synthetic fibres and yarns, as well as creative fabrics in halls 5.2 and 6.2.
Intertextile Shanghai's showroom for premium products – SalonEurope – will be located in hall 6.2 this year, and its long-term members, including the Milano Unica Pavilion from Italy as well as France, Germany and Turkey pavilions, are set to return with a broad range of premium European-made fabrics and accessories.
In addition to the new and returning companies in this zone, the fair's inspiring fabric design gallery Verve for Design will once again gather industry-leading design studios from Australia, France, Italy, Japan, Korea, Switzerland, Thailand, Russia and the UK to present their newest designs. Intertextile Shanghai Apparel Fabrics – Autumn Edition 2016 is co-organised by Messe Frankfurt (HK) Ltd; the Sub-Council of Textile Industry, CCPIT; and the China Textile Information Centre. For more details on this fair,
please visit: www.intertextileapparel.com