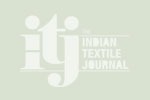 INDAs New Director of Marketing
INDA, the Association of the Nonwoven Fabrics Industry, based in North Carolina, USA, has announced the appointment of Joan Izzo as its new Director of Marketing. Izzo brings years of experience in marketing for international nonwovens
INDA, the Association of the Nonwoven Fabrics Industry, based in North Carolina, USA, has announced the appointment of Joan Izzo as its new Director of Marketing. Izzo brings years of experience in marketing for international nonwovens and advanced material companies to the position.
Most recently, Izzo has been the Director of Communications and Marketing for the Virginia Commonwealth University School of Engineering in Richmond, Va, since 2011.
"This is an exciting opportunity that I look forward to," said Izzo. "Being involved with INDA over the years as a member, I know first-hand the benefits the organisation brings through its thought leadership, stewardship, advocacy, training, education and networking. Im very excited about the opportunity to broaden the INDA brand and advance INDAs membership benefits."
Izzo has extensive experience with internal and external marketing, communications collateral, campaigns, presentations, social and digital media, and global voice-of-customer research. Izzo has held leadership and consulting roles developing global communications for many international nonwoven companies, including DuPont, Tredegar Film Products and Performance Fibers. Izzo will relocate to INDA Headquarters in Cary, NC.