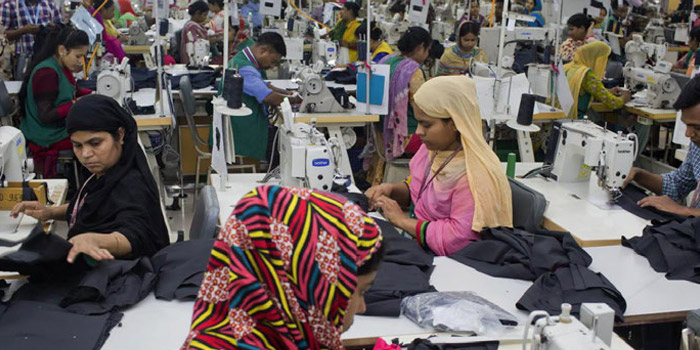 Impact of Covid-19 will be damaging on UK & ASEAN
Baroness Neville-Rolfe, Chair, UKABC speaks on the encouraging UK businesses to explore opportunities within ASEAN.
The UK-ASEAN Business Council (UKABC) is the leading UK-based organisation promoting trade and investment between the UK and ASEAN's dynamic markets.Baroness Neville-Rolfe, Chair, UKABC speaks on the encouraging UK businesses to explore opportunities within ASEAN.
Excerpts…
What are the implications of Covid-19 for ASEAN and the work of the UKABC?
In the short term the impact on the UK and ASEAN will be damaging, but this is a worldwide challenge. Most South-east Asian countries have large populations, stretched health services and economies that are dependent on trade and the movement of goods and services. This is also true for the UK. However, we are all resilient, have weathered storms before and will transcend these testing times. At the UKABC we are having to think innovatively about how to continue to link UK companies with the region through technology.
For example, we will host the UK's ambassador to ASEAN, Jon Lambe, in April 2020 for an online discussion regarding the business implications of Covid-19.
How is the UK engaging with ASEAN, and what strengths does the UK bring to the relationship?
The UK has been a key partner for ASEAN and the relationship is continually evolving. The UKABC's efforts to boost UK-ASEAN trade have been enhanced considerably by a number of recent key appointments, including Natalie Black as the first UK trade commissioner based in ASEAN, and the UK's first ambassador to ASEAN, Jon Lambe. They will be in a strong position to help UK businesses engage with the region.
The UK's strengths lie in innovation and sustainability – areas that complement South-east Asia's growth. Key strengths for the UK include technology, infrastructure, education, finance and professional services. ASEAN is a rapidly developing region facing the impact of technology. Technological innovation is driving new growth sectors, but is also disrupting large segments of society that face difficulties keeping pace with change.
Which sectors offer prime opportunities for UK companies to bring technological innovation to South-east Asia?
Innovation is in the DNA of UK companies and technology is increasingly being applied in innovative ways across all the sectors. For example, Prudential Assurance Company is modernising health care by rolling out a health app called Pulse in Malaysia, and will expand it throughout South-east Asia in the future. HSBC conducted its first fully digitised trade transaction in Singapore in 2018 as a pilot. Through collaboration with other banks, the company is slated to roll out a new system, Contour, for commercial use in the second quarter of 2020.
Education is a worldwide challenge and a focus of all the ministers I meet. It plays a key role in enabling countries to embrace technology and create flexible, business-ready citizens who can adapt to the changing requirements of the Fourth Industrial Revolution. Companies in the education field such as Pearson now offer online courses that can reach people who were previously excluded due to financial constraints or geography.
UK innovation starts with youthful curiosity. We showcased this at the ASEAN Business and Investment Summit in Bangkok in November 2019 through an inspirational 13-year-old UK coder, Femi Owolade- Coombes, who started a business that helped other young coders with learning difficulties. For South-east Asia's economies to thrive in the digital age there needs to be opportunities for the population to learn, engage, innovate and retrain if necessary, including through partnerships with the UK.

Where are the standout opportunities for UK businesses within ASEAN, and what more could be done to ensure that these are fully leveraged?
UK businesses that are already operating within ASEAN are positive about the region's outlook, citing a young, dynamic and hard-working workforce as a key factor in this optimism.
Flagship projects and programmes across South-east Asia range from Thailand's Eastern Economic Corridor to the Philippines' Build, Build, Build to Indonesia's capital city. The new capital will be a smart city using the latest technology including artificial intelligence and autonomous vehicles, with sustainability at its core – all areas of UK expertise.
The opportunities across ASEAN are considerable. The challenge is to ensure UK companies are aware of these opportunities. The key role of the UKABC is to work closely with governments, chambers of commerce and trade associations, and engage with UK companies to highlight commercial opportunities in South-east Asia.
In what ways is Vietnam, especially in its position as chair of ASEAN in 2020, appealing to UK businesses looking to expand into a new market in the region?
Vietnam's annual growth rate has averaged 6 to 7 per cent in recent years, adding to the appeal of its young and entrepreneurial population – with 70 per cent of its 97m- strong demographic under the age of 35. Vietnam is prioritising the international development of its small and medium-sized enterprises, and seeks to enable them to develop into global brands. Indeed, the government is aiming for five unicorns by 2025. We see the UK as a key partner as Vietnam looks to establish and grow international collaborations.