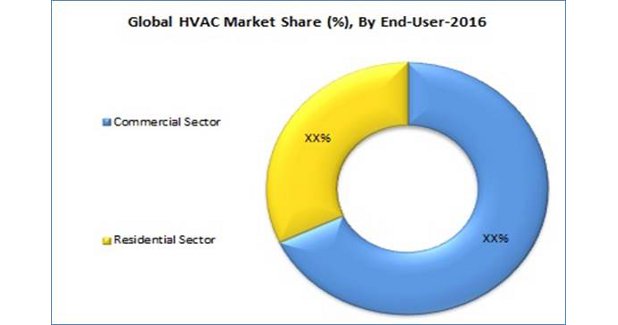 HVAC market to grow 4.4%
The global HVAC -- Heat, Ventilation and Air-Conditioning -- market is anticipated to reach $69.0 billion by 2021, exhibiting a compound annual growth rate (CAGR) of 4.4 per cent. R
The global HVAC — Heat, Ventilation and Air-Conditioning — market is anticipated to reach $69.0 billion by 2021, exhibiting a compound annual growth rate (CAGR) of 4.4 per cent. Regionally, the global HVAC market is segmented into North America, Latin America, Western and Eastern Europe, Asia-Pacific, Middle East and North Africa (MENA) and Rest of World (Row).
Heat, ventilation and air-conditioning (HVAC) systems are used to perform proper heating or cooling inside commercial/industrial and residential buildings. These systems are also used to maintain proper circulation of fresh air inside the buildings in order to curb the growth of moulds, bad odour and other contaminants.
Rapid upsurge of global population coupled with expanding industrial units is anticipated to be a key driver of the global HVAC market during the forecast period, ie, 2015-2021. In addition to that, rising income levels of population in emerging markets and government regulation to ensure proper energy level inside buildings is also expected to augment the development of HVAC market in future.
With 51.2 per cent share in 2015, Asia-Pacific held the largest HVAC market across the globe. HVAC market in the region is further envisioned to bolster at a sturdy CAGR of 7.1 per cent over the forecast period ie, 2015-2021. The market is expected to escalate from strengthening economic growth in countries such as China and India. China is one of the largest HVAC providers in Asia-Pacific region. North America and Europe are also anticipated to witness a robust growth in HVAC market over next 4-5 years, sparked by increasing developments of green buildings, which ensure proper maintenance of HVAC systems inside the buildings.