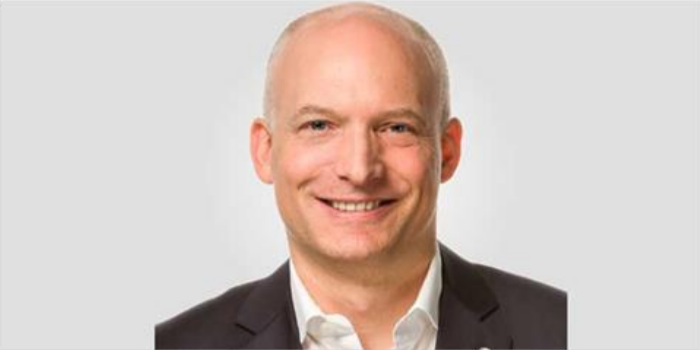 HeiQ wants to become a $ 300-mn firm in the medium term
In this interview with Rakesh Rao, Carlo Centonze, Co-founder & CEO, HeiQ, focuses on the growing demand for antimicrobial technology in textile industry and the company's future plans.
Switzerland-headquartered HeiQ is a global pioneer in the $ 24 billion textile chemicals market, directly serving the $ 10 billion antimicrobial textile market with its recent Swiss Technology Award-winning HeiQ Viroblock technology. Textile materials technology innovator HeiQ has become a publicly listed company when it was listed on the London Stock Exchange Main Market in December 2020. The company was recently in the news for launching high-tech mask featuring ground-breaking copper technology to deactivate the COVID-19 virus in five minutes. Against this background, Rakesh Rao interacted with Carlo Centonze, Co-founder & CEO, HeiQ, to know more about the growing demand for antimicrobial technology in textile industry and the company's future plans.
Recently, HeiQ launched the HeiQ MetalliQ surgical mask. What is the significance of this for a world that has been fighting Covid pandemic for the last more than 16 months?
The HeiQ MetalliQ Mask does not only look metallic, its patented technology & design actually leverages the natural antiviral and antimicrobial properties of copper, which is applied via a high-tech physical vapor deposition process to make the nonwoven fabric HeiQ MetalliX. HeiQ MetalliX is ideally suited to provide medical grade protection for Type IIR masks as well as gowns, drapes and separator curtains. It has a licence to "kill"', as studies showed fabrics treated by the HeiQ MetalliX technology deactivated most of the infectious SARS-CoV-2 virus in as little as 5 minutes. No less important is that it is actually a visible textile technology supporting brands and sellers convince customers.
How soon will the HeiQ MetalliQ mask be available in India? Are you in discussion with Indian companies for this?
The recently launched masks are in high demand and we are working with regional partners to ensure a smooth supply chain is in place before launching full scale promotion in South Asia. We have sent first batches of MetalliQ to our Indian customers as well as donating 200'000 HeiQ Viroblock masks via the Swiss Indian Chamber of commerce to help mitigate the current crisis.
Has there been a huge rise in demand for antiviral textile material/technology across the world ever since Covid struck last year? How is the demand for your antiviral material/technology in India?
As a matter of fact, we are undisputedly the market leader in textile antiviral technology – we also were the first company to develop antiviral textile technology long before others. It is no surprise as our antiviral technology is not only fast and effective, it is bio-based, safe, durable to numerous washes, it works for a wide range of applications and is compatible with other finishes. Regarding India, antiviral technology has indeed been very important, not just for masks and apparel but also for home textiles (such as partner D'Decor), and recently the technology showed its versatility as it was adopted by a world leader in paints, Berger Paints for their Silk Breathe Easy range. Globally it has also been adopted for apparel by Arvind Fashions, US Polo, Zero Risque to name a few.
Working with Indian companies since over a decade, HeiQ sees India as a very important market as Indian companies have a significant role to play in the supply chain helping Western brands realise their innovative product ideas.
We want our products to benefit as many people as possible. Asia has a huge population and a fast-growing middle-class. So, the consumer market is interesting for us. HeiQ operates in these markets mainly through manufacturers who sell locally. We work with these manufacturers/ brands to make sure that the added value of HeiQ technologies is explained to the consumers in the most precise and correct manner, e.g. by use of our ingredient brands.
Are you currently working on new antiviral material/technology? If yes, could you please elaborate?
Our technologies are not static and are actually very versatile as exemplified by existing technologies developed for textiles that have also been implemented for paints and paper coatings and leather applications. HeiQ Viroblock is a good example of a "mature" technology with proven efficacy, entering the next phase of its lifecycle and with it confidence, safety, well-being. Fifteen months into the pandemic, people want to know "what's next"? Consumers want reassurance, manufacturers desire longevity of antiviral textiles, and our job is to inspire them with the knowledge that the fabric they provide serves the "longer term" hygiene requirements that people have now come to expect.
A few facts & figures on HeiQ Viroblock:
Applied on over 1 billion face masks and an enormous amount of other textile products (including jeans, shirts, gloves sheets, mattresses, etc.)
Already in market with 150 brand partners globally
Total of 650 brands on-boarded
Besides antiviral technology, as a global leader in textile and materials innovation, what are HeiQ's priorities at present?
Much of this has been answered above in that we stay firm in our priority and mission of innovating and differentiating towards improving people's lives. With our recent acquisitions we are strengthening our technologies platform and building know-how and expertise to further our pursuit of said mission. A core objective for us to bring sustainable, bio-based, durable technologies to the market. We take full ownership of our role as innovator and will do what it takes to contribute to make the textile value-chain more sustainable.
How are you supporting the growth of the home textiles market – globally and in India?
As mentioned earlier, we have a long-standing working relationship with India and with numerous Indian home textile brands such as D'Decor, India's leading home furnishing brand. Our efforts focus on making strong industry connections between Brands & Retailers in the US/EU with mills in India and through this, enhancing existing relationships by promoting innovative & sustainable performance technologies.
How do you analyse the potential of Indian market for your company? What kind of opportunities are you looking to tap in India?
Working with Indian companies since over a decade, HeiQ sees India as a very important market as Indian companies have a significant role to play in the supply chain helping Western brands realise their innovative product ideas. The reality is that we already have a very good presence with the major players in India thanks to the extensive work done by our partners, Intexso Biochem. We actively engage in knowledge sharing sessions with mills to expose their product development teams to upcoming trends pinpointed by US/EU brands and are currently pursuing enhanced penetration into home textile, towels, carpets in the export segment and suiting, shirting for the domestic segment.
Sustainability is a buzzword today. How are you helping textile companies in their path towards sustainable development?
As an advanced technology company in specialty chemicals and industrial biotechnology we are convinced that bio-based molecules and probiotics will be part of the solution to save and preserve our planet for future generations. At HeiQ eco-sustainability, the development of eco-friendly products and the reduction of our negative impacts on the planet, is firmly anchored in the company purpose. It is part of the triple bottom line that we strive to maximise. Running a profitable business and improving the lives of billions by innovating their everyday life products are the other elements.
Continuous improvement, doing better every day, is the essence of running a sustainable business. We create trust with our stakeholders via transparent communication and we celebrate diversity as a level for successful innovation. As an ingredient supplier, what we do is not only to be good ourselves, but to enable all others to be good, from mills to brands to consumers. Even though we are just a 160 people company we amplify our impact infinitely via our business partners and direct marketing communication to billions of consumers.
To give you just a couple of examples: HeiQ Viroblock is made of 100% cosmetic grade ingredients and is certified as sustainable containing 72% bio-based material from renewable sources and recycled silver. The HeiQ Eco Dry family of Durable Water repellants which uses no fluorocarbons and mimics nature to deliver the highest level DWR repellency and HeiQ XReflex which is a radiant barrier technology that delivers thinner, lighter warmer materials and is sustainable in so much as it can reduce the amount of insulation material by up to 50%.
What are your growth plans for HeiQ Materials?
As you are aware, in December 2020, HeiQ went public and is now listed on the London Stock Exchange Main Market. This move underlines our growth intentions always with the target of only being able to fulfill our mission of improving the lives of billions of people by reaching a critical mass in terms of size and capital. Our recent acquisitions and our strong R&D have added to our technology portfolio and innovation capabilities allowing us to push deeper into markets with unique technologies. In the medium term, HeiQ wants to grow from a $ 50 million company to a $ 300 million company.