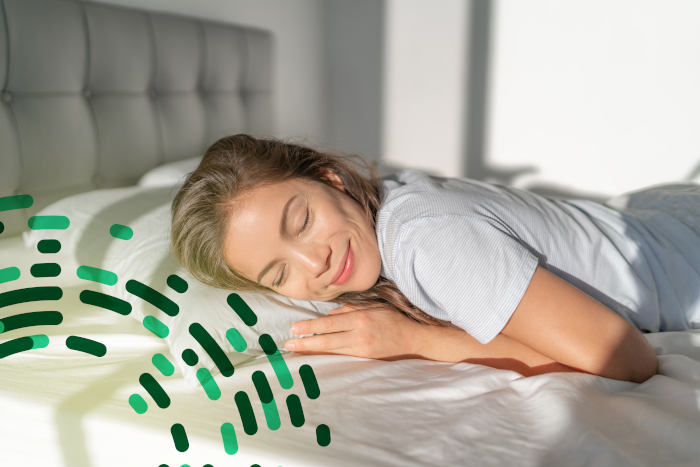 HeiQ and BekaertDeslee signs supply agreement for HeiQ Allergen* Tech
HeiQ Allergen* Tech will power a new and improved generation of Purotex, a BekaertDeslee product through its exclusive application to mattress ticking aiming to provide end-users with a good night's sleep.
HeiQ Materials AG has signed an Exclusive Supply Agreement with BekaertDeslee, the world's leading specialist in the development and manufacturing of mattress textiles, mattress covers, and on-trend sleep solutions, for the supply of HeiQ's recently launched HeiQ Allergen* Tech.
Under this agreement, BekaertDeslee will have exclusive worldwide rights to apply HeiQ Allergen* Tech to mattress ticking, which is used to cover mattresses. HeiQ Allergen* Tech, which was launched in October 2022, is a 100 per cent biobased, naturally derived technology that reduces exposure to inanimate allergens such as house dust mite matter, and pet allergens with the help of active probiotics.
It has been granted the Allergy UK Seal of Approval by The British Allergy Foundation following a review and assessment of the technology. Additionally, an independent certification has shown that HeiQ Allergen* Tech successfully reduces 83,6 per cent of cat (hair) allergen, 76,5 per cent of dog (hair) allergen, and 96,6 per cent of house dust mite matter allergen.
HeiQ Group Co-Founder and CEO, Carlo Centonze said, "We are delighted to secure this contract with a world-class partner just weeks after launching HeiQ Allergen* Tech, once again demonstrating our ability to develop and rapidly commercialise new technology for which there is strong global demand. Mattresses represent just one of many fields in the multi-billion home textiles market where HeiQ Allergen* Tech can be applied, and we are building our pipeline of opportunities in areas such as carpet, furniture, and bed linens. Hygiene remains a core function for HeiQ and this latest product helps to solidify our position as a leading provider of nature-based hygiene solutions. With more than 90 per cent of bedrooms in the US having three or more detectable allergens, this partnership with BekaertDeslee enables us to improve the lives of people significantly, which is central to our purpose."
Frédéric Beucher, CEO of BekaertDeslee, said, "Being the world's leading specialist in the development and manufacturing of mattress textiles gives BekaertDeslee a special responsibility when it comes to providing the market with innovative solutions that address real-world problems. This new technology will contribute to our efforts in introducing sustainable products that provide better conditions for a good night's sleep. We will commercialise this exclusive technology under our well-known Purotex brand, by naming the new generation of our products Purotex+ powered by HeiQ Allergen* Tech."
About HeiQ
Founded in 2005 as a spin-off from the Swiss Federal Institute of Technology Zurich (ETH) and listed on the London Stock Exchange Main Market (XLON:HEIQ), HeiQ is a leader in textile and materials innovation creating some of the most effective, durable and high-performance technologies on the market today. HeiQ strives to improve the lives of billions of people through pioneering textiles and materials innovation. Combining three areas of expertise – scientific research, specialty materials manufacturing, and consumer ingredient branding – HeiQ is the ideal innovation partner to create differentiating and sustainable products and capture the added value at the point of sale. With its 14 offices, 7 manufacturing sites, and 7 R&D hubs, HeiQ today employs 240 professionals. It has a total capacity of 45'000 tons of specialty chemicals per year and serves over 1'000 industrial customers in over 60 countries. Today, HeiQ's consumer goods and medical devices can be found in 56 countries.
About BekaertDeslee
BekaertDeslee is the world's leading specialist in the development and manufacturing of woven and knitted mattress textiles and covers. We employ more than 3900 people and realize a turnover of 400 million EUR. Our 9 business units are spread over 24 locations worldwide on 5 continents. The BekaertDeslee headquarters are in Waregem, Belgium and we are a portfolio company of the leading German family equity holding Haniel. The company has known an impressive growth and is continuing on this track with further organic growth and planned acquisitions.