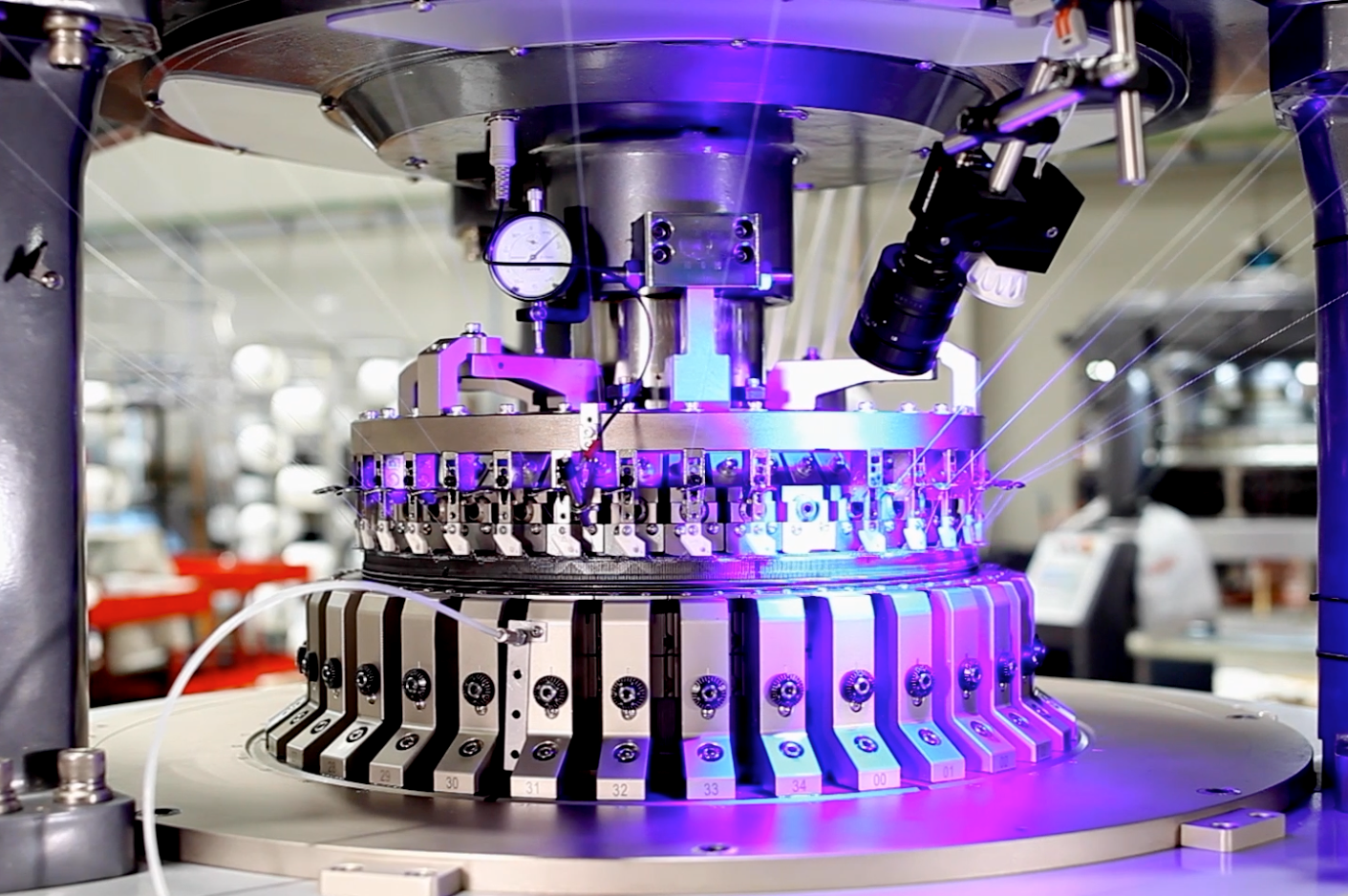 Eurecat unveils technological solutions at ITMA 2023
The solution has been developed specifically for large-diameter circular knitting machines in partnership with textile machine manufacturer Canmartex.
At ITMA, the Eurecat technology centre will be showcasing innovations including:
Technological solutions
Photonic technology and artificial intelligence to predict and anticipate textile manufacturing defects
Eurecat is exhibiting at the ITMA 2023 fair a solution harnessing photonic and Internet of Things systems coupled with artificial intelligence algorithms which makes it possible to predict potential manufacturing defects before the fabric is made and warn the production manager.
The solution has been developed specifically for large-diameter circular knitting machines in partnership with textile machine manufacturer Canmartex. The innovation helps to drive the industry's sustainability, boost production and cut costs while enhancing the innovative positioning of businesses.
Automated garment quality control system
Eurecat is presenting a system leveraging artificial intelligence and including computer vision which makes it possible to instantly validate the measurements of a garment and perform automated quality control. The project, called Fashionaut, is led by the Catalan Fashion Cluster and features the involvement of industry firms Gavipunt and Escorpion.
Biomaterials, recycled materials and functional fabrics
Eurecat is also showcasing innovation projects for using new functional and sustainable materials with biodegradable properties from renewable and recyclable sources and for recycling at the end of the fabric's life.
The innovations on display will include new biodegradable composite materials developed in partnership with Hallotex which combine biopolymers and materials from various wastes produced in the textile industry such as wood and bamboo dust or cotton fibres. We will also share some of the results of the European HEREWEAR project to promote new material solutions building on the latest bio-based polyesters and cellulose developments.
At the fair visitors will additionally be able to see fabrics with shape memory which make it possible to recover their initial shape and thus minimise deformations which may result from prolonged use.
Eurecat will also be showing various products developed with recycled materials from post-consumer textile waste managed by social organisation Solidança/Roba Amiga which helps to add to textile industry circularity.
Experts, technologies and trends
Eurecat experts are also on hand to talk to you about:
Factory digitalisation.
Examples of using artificial intelligence in the textile industry.
New solutions to unlock the circular economy in production processes.
Innovations enabling progress towards more efficient, flexible and sustainable production systems and product customisation.
New technologies for smart materials and fabrics.
At ITMA, Eurecat will also be taking part in the Innovator Xchange – Innovative Technologies Forum on Monday 12 June at 2.20 pm in Hall 3 with the presentation "Predictive fabric defects for circular knitting machines" by Josep M. Serres, a researcher in its Advanced Manufacturing Systems Unit. Eurecat has additionally been chosen to present the technology in the Innovation Video Showcase which offers visitors a selection of innovative solutions from the industry featured at ITMA 2023.