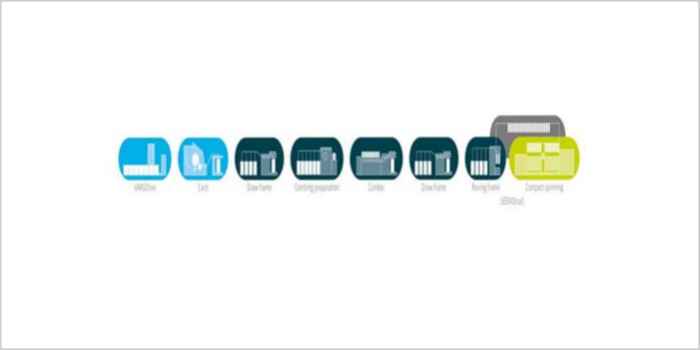 Earn more money with Rieter Compact-Spinning System
The Rieter compact-spinning system with the high-performance card C 80, comber E 90, ring spinning machine G 38 and the compacting device COMPACTdrum is known for very good yarn quality, the highest possible level of flexibility and low production costs.
The current situation caused by COVID-19 means priorities in the spinning industry have shifted. It is essential to get the best out of existing systems. But there will also come a time after COVID-19, in which investments will be made in new systems; such as in the Rieter compact-spinning system, which enables a significantly higher cash flow.
CATEGORIES Dyeing, Processing & Finishing