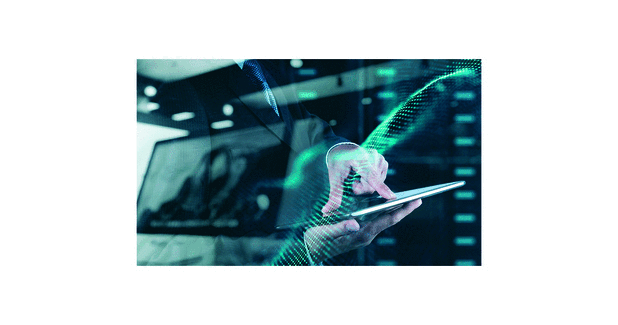 Digitalisation Steals the Show!
Digitalisation is the new mantra for the next phase in textile production. It is slowly and steadily entering every aspect of textile machinery industry, and the recently-held ITMA Asia showed a glimpse of the digital era waiting to happen in textile production, reports ITJ Editor.
Digitalisation is the new mantra for the next phase in textile production. It is slowly and steadily entering every aspect of textile machinery industry, and the recently-held ITMA Asia showed a glimpse of the digital era waiting to happen in textile production, reports ITJ Editor.
From ginning to garmenting, digitalisation is taking over the entire production system in the textile industry, slowly and steadily. The industry is well on its way to digital, paperless production systems, and the technology suppliers are gearing up with their expert systems.
ITMA Asia + CITME 2018, which downed the shutters recently after five days of hectic activities itself, revealed how a wide range of solutions for automation and sustainable production was presented. Talks of digital platform hung in the air everywhere in the eight halls that over 1,700 textile machinery companies occupied. In spinning, Rieter struck the keynote of digitalisation with the launch of a new digital platform — Digital Spinning Suite. Says Dr Norbert Klapper, CEO of Rieter Group: "With the new Digital Spinning Suite platform, Rieter writes a new chapter in the digitalisation of spinning mills. The platform makes it possible to operate and control spinning mills with just a few clicks. It visualises potential improvements for the entire spinning process at a glance. The Digital Spinning Suite offers more flexible and more accurate functionality than any other available solution; it is open to third-party applications."
He added, "The new platform with the Rieter rotor spinning system was presented at ITMA Asia; in 2019, this solution will also be available for ring, compact and air spinning systems. From mid-2019, the existing Rieter digital systems UPtime and SPIDERweb will also be migrated to the Digital Spinning Suite."
"UPtime adds intelligence to the planning of maintenance tasks in spinning mills. Based on the monitored parameters and big data analytics, the system collects performance-critical data, identifies deviations including causes and indicates potential future errors or even failures. UPtime optimises the maintenance of spinning mills in terms of predictive maintenance," said Dr Klapper.
Says Arun Mohta, owner of Pee Vee Textile, a user of UPtime: "UPtime is a step towards Industry 4.0. Nowadays, it gets difficult to find skilled people on whom we can rely for maintenance. Thanks to UPtime, we can keep a record of machine history, avoid production loss and reduce maintenance costs due to failing components thanks to a preventive maintenance approach."
Talking of T-DATA, Truetzschler's web-based monitoring system, Ralf Muller, Sales Director (India), throws up the challenge, demonstrating the functionality of the system through a digitalised data system: "Delve into the world of the first mobile production, fault and quality monitoring solution for spinning preparation. You want to monitor your production? By just using your smartphone or tablet? No problem for T-DATA: High-end sensor technology made by Truetzschler provides a new dimension in data quality." "With the new MY PRODUCTION app for T-DATA, users from Truetzschler know what currently is running in your production – anywhere and at any time. Discover a way to be best informed practically anywhere in the world, and to take action if needed."
He continued: "With this, one can access production data in an easy and quick way by defining charts and favourite shortcuts on the dashboard. They can use intuitive web interface to easily create individual tables and charts with machines and data of interest. It has never been easier to optimise settings and reduce downtimes or to monitor trends in production and malfunctions. One can also analyse your production process efficiently by viewing data over a specific period, and then compare and analyse fault logs by a few mouseklicks."
Every machine of production line that is equipped with T-DATA sends its data to a central PC via gateway automatically. A high performance database stores the data and gives one worldwide data access or limited to the spinning mill. It is also possible to connect one or multiple spinning mills.
KARL MAYER, has brought to reality its dream of "conquering the digital world – with KM.ON". It launched KM.ON – a new brand for delivering digital solutions at a market leader level – and it also showcased its own software start-up. KM.ON stands for "digital driven innovation". This brand brings together the digital solutions portfolio of the KARL MAYER Digital Factory, a new software start-up, and the entire KARL MAYER Group. KARL MAYER is systematically driving the topic of digitalisation forward in order to seize the opportunities offered by the upheavals of our time. "Digitalisation is a basic component of our company strategy. With our corporate start-up, the KARL MAYER Digital Factory, we have a software company at our disposal that can act quickly and customer-oriented on the market. Another integral part of KARL MAYER's digitalisation strategy is its participation in ADAMOS, a strategic alliance of German global market leaders in machine construction and the Software AG. On the basis of the ADAMOS technology, and as part of this network for developments, KARL MAYER is living up with the product portfolio of the new KM.ON brand to its claim of being a global market leader also in terms of digital Solutions," says KARL MAYER's Managing Director, Arno Gärtner.
The KARL MAYER Digital Factory is a pioneering company operating alongside this innovative market leader. It employs a team of software specialists and technology experts in a new, creative environment away from the main company headquarters. When speaking about the objectives, Maximilian Kürig who, together with Antonia Gottschalk is one of the managing directors, says, "This new venture should develop efficient digital solutions quickly and flexibly for the benefit of our customers and deliver them under its own, new umbrella brand," since "Digital solutions are expanding the possibilities of considerably improving the efficiency of our customers' production processes and giving them unparalleled competitive advantages." KM.ON's digital portfolio of services will support customers in selected areas and is made up of eight solution categories.
Bring it to Life is the motto under which the Oerlikon Manmade Fibers Segment tried to transform itself into a digital machinery and plant manufacturing company showcasing its power as one of the innovation leaders for the production of chemical fibres. En route to the digital yarn factory, technologies such as artificial intelligence, machine learning or innovative HMI (Human Machine Interface) solutions promise the bridging between material and data flow – for customer value. These topics were also the central point of the "Oerlikon Innovation Forum" at which presentations in English and Chinese were held several times a day for visitors of the exhibition.
The scenario of the future: textile production – from the supply chain through to dispatch – is autonomously controlled in the fully-networked Factory 4.0. The product being created controls and monitors the processes itself using embedded sensors. The manufacturing or order status is known at all times, raw materials are automatically reordered, wear and maintenance are planned as integral parts of the production process and error processes are identified, alleviated or displayed. This should cut costs, convert production lines more flexibly and help reduce downtimes and waste. For this, the machine construction sector has to provide correspondingly intelligent and Web-enabled production systems. No easy feat, as this requires interfaces between all systems involved and the collation, channeling and evaluation of tremendous volumes of data in real time.
Oerlikon Manmade Fibers Segment wants to face those technical development challenges and has high standards. "We want to become the textile machine construction trendsetter for technologies of this kind," says CEO Georg Stausberg. The first steps on this journey have already been taken. The Plant Operation Center (POC) for process monitoring enables the collation of existing production data in a central location and to make these data available. HMI based services such as process monitoring via a service online app on smart phones and tablets were introduced as well as an assistance system based on mixed-reality glasses (Microsoft HoloLens). The system supports predictive maintenance concepts and enables virtual 360-degree tours through spinning systems. At ITMA Asia + CITME 2018, the company gave an insight to this as well as an outlook for new developments for the digitalisation of the process chain "From Melt to Yarn, Fibers and Nonwoven". The digital future solution AIM4DTY provides help with the identification of possible error causes in texturing machines to help reduce quality risks. Here, machine learning is being used: The system recognises and is being "trained" using trend charts and their respective errors. An example: In the texturing machine, the UNITENS monitoring sensor continually measures the yarn tension at all positions. An error is generated if a measurement value does not lie within the prescribed tolerances. In a lot of cases, the form of the graphs can provide information on the error causes and ultimately provide targeted and efficient response to these. A manual analysis and optimisation is nearly impossible with more than 125,000 graphs per day. With the automated solution AIM4DTY, the information is instantly available to customers, therefore allowing them to immediately optimise the quality during running production. It also ensures that predictive maintenance is now a reality.
According to the CEO, the Oerlikon Manmade Fibers Segment already started establishing new ideas and mindsets a few years ago, are working between disciplines, departments, areas and companies. An important step was the acquisition of the newly integrated partner AC-Automation who has substantiated know-how in large-scale automation, transport, packaging and warehouse logistics and end product automated quality control. "Together with our process competencies and digital data handling we not only want but will offer further innovative Industries 4.0 solutions for our customers – all the way to the digitalisation of the complete process chain", promises Stausberg.
Digitalisation is spreading fast in technical textiles and nonwovens too. Says Laurent Jallat, Division Head of Marketing, Nonwoven Division, Andritz Perfojet SAS, France: " Companies have high expectations of the greater plant efficiency and increased profitability that can be gained by networking machines and applying such technologies as Smart Sensors, Big Data Analytics, and visualisation using Augmented Reality. ANDRITZ has pooled its many years of experience and developed attractive overall solutions for existing and new plants, marketed and sold under a new umbrella technology brand:Metris."
"With the Metris products and solutions, ANDRITZ provides its customers with solutions that fully meet their digital challenges. The use of ANDRITZ IIoT solutions avoids unforeseen shutdowns and damage, while improving the plant's overall availability. When the operating components are used for the maximum period possible, much less spare parts need to be kept in stock. With its remote support service, ANDRITZ can provide comprehensive advice on customers' equipment. This predictive maintenance forecasts the probability of future functional issues and displays where they will occur," added Jallat.
Says Jallat: "The Metris mission is to always set the focus on customer needs, taking digital technologies as a tool to meet them, and thus optimise customers' most important KPIs: Quality, performance, and costs. Based on the strategic IIoT technologies grouped under the Metris brand, Smart Sensors, Big Data, and Augmented Reality, evolving digital technologies will also increase the autonomy and respective efficiency of smart/dark manufacturing."
Saurer, a textile machinery giant, presented its new "senses" control centre at ITMA Asia+CITME." senses are the digital senses that a textile company needs to make use of raw materials, time, personnel, energy and capital efficiently and profitably. With senses, operators as well as mill and company management will discover new productivity potential and synergy effects. Anyone who has valid information about their own performance can establish advantageous partnerships and communicate successfully with the markets. senses is the gateway to a new world of plannable success. The new software from Saurer is non-proprietary. It not only evaluates the production and quality data of Saurer textile machines, but also integrates machines from other manufacturers into the innovative information and control system.
Digitalisation and sustainability go hand in hand. Uster firmly believes in it.Managing a spinning mill with quality in mind is the way to ensure sustainable business success.
Fast and effective data analysis related to specific mill processing can make a massive difference to a mill's current prosperity and future sustainability. Understanding and managing quality is now accepted as an essential prerequisite for successful management of a spinning mill.
Says Joachim Maier, Marketing Manager, Uster Technologies: "Specifications and systems must be in place to check and control every aspect which impacts on customer satisfaction – balanced with a production cost regime that ensures an acceptable level of profits for the mill. Only a systematic data-driven management approach can help here. But data-driven alone is not enough: analysis and expert interpretation are needed to make best use of the mass of information being produced."
Talking in length with a demonstration on a digital wall, Maier says mill management begins and ends with USTER QUALITY EXPERT. "Part of the USTER QUALITY EXPERT package, Assistant Q is entrusted with the mission of supporting spinners in 'managing a spinning mill with quality in mind'. Assistant Q comes with 24-hour attendance, guaranteed reliability and an unlimited capacity for work, delivering the following benefits: Immediate notification of quality issues, possible causes and best remedies based on accumulated experience over several years; Evaluation of yarn performance and prognosis grades, based on built-in application experience, and tutorial sessions for USTER QUALITY EXPERT users," he adds.
Adds, Maier, "Assistant Q is a new 'employee' with 65 years' know-how and spinning mills choosing the Total Testing Center™ will automatically be taking on a valuable new 'employee'. One with the Think Quality genes and 65 years of application experience."
USTER QUALITY EXPERT is more than a data system: it is a management tool in which fibre, sliver, roving and yarn measurements are combined with online testing data – in effect providing total coverage of spinning processes. This breakthrough innovation begins a new era, supporting mill management with the goal of achieving profitable operations sustainably and zero quality claims.
Quality and production data from laboratory and online systems are stored centrally, but reports are available for multiple users from different departments. The benefits multiply as new information sources are added and every new instrument connection will unlock new possibilities for quality analysis in the system.
Says Uwe Lenkeit, Area Sales Manager, Neuenhauser, a German company: "Today Automation is an important topic for each textile producer. Different issues make an automation necessary, high fluctuation, labour costs, big factories and long transport ways, requirements from Government and so on. For this reason automation is practiced since years and changed a lot recently. Neuenhauser is a global leader in automation for spinning mills. Customers from today have different motivations to make investments for automation. They want to optimise their production and logistic, improve the quality of the products and increase the efficiency of their machines. With a wide portfolio of automation products Neuenhauser matches these targets. The automatic transport of roving bobbins has become a standard today in spinning mills and also the automated transport of cones from winding or OEspinning is widely used. Beside this, Neuenhauser offers solutions for different packing styles like palletising, box packing or poly bag packing, which helps to increase the efficiency a lot."
One of the highlights of the steadily growing Stoll Software Solutions division was the presentation of the new software solution knitelligence at ITMA Asia. The company's knitelligence is a modular system that combines all of Stoll's software solutions under one platform that covers the entire value chain of flat-knit production.
From design to production, knitelligence can be easily integrated into existing customer processes. "The topic networking and digitalisation of processes is in the focus and is intended to cast a spell over the visitors of the Stoll exhibition stand. In order to best illustrate the new software solutions, there will be live demonstrations for the visitors," the company says.
On knitelligence: Stoll's CEO, Andreas Schellhammer says: "Digitalisation within knitwear production has been a key area of focus for Stoll – this is most exemplified within our new software solution Stoll-artwork – an Adobe Photoshop extension tool for which an optimised pattern development process can be implemented and communication between the designer and machine technician can be improved. Stoll-artwork is one of the eight software solutions of knitelligence. With knitelligence, the current benefits include increased efficiency, productivity, and quick response times that ultimately provide an entire end-to-end solution from design to production."
Stoll plans to continue adding more digital solutions to knitelligence so that the company remains competitive in the industry and caters to the future needs that trend forecasts have indicated. With that being said, it is more than an accurate assumption that the industry will be laser focused on end-user perspective – B2B companies working together virtually to support the end consumer.
The digitalisation collaboration is even transcending boundaries. Very recently, Monarch, a leading supplier of high-end circular knitting machines, and Belgium-based BMSvision have entered into a co-operation agreement for the development, marketing, installation and service of a state-of-the-art Manufacturing Execution System (MES) for the circular knitting industry.
In India, digitalisation fever has started gripping the industry. Says a spokesperson of B&R India: "With digitalisation, manufacturing industry in India is undergoing changes in all areas rights from machine development to factory shop floors. Companies have understood the importance of IT/OT convergence and many have already started taking steps in this direction. Automation has long changed manufacturing and digitalisation is further changing the way factories operate. Textile industry too is looking at digitalisation as an enabler for quality improvement and cost competitiveness."
Speciality products to fuel digitalisation are delivered all over the world including in India through a spate of innovations. "With every process in textile industry getting automated, the trend is moving toward smaller machines demanding for a high volume of data to be transmitted at increasingly fast speed. To fulfill this requirement, LAPP offers UNITRONIC data communication cables and ETHERLINE cables, high-quality data communication systems for ETHERNET technology," says Marc Jarrault, Managing Director, LAPP India Pvt Ltd. The digital printing industry is also not far behind to complement systems with digitalisation. Efi Reggiani has come out with EfiTM Go!, a mobile app that allows printer operators to monitor the status of multiple and hetergeneous EFI inkjet printers and jobs using their smart phone or tablet. The app created more flexibility and allows the user to multi-task creating a more efficient workplace and achieve higher productivity. Deshboard provides full visibility into the users print operations with insightful data to understand production trends, maximise equipment usage for higher profitability and efficiency, and enable timely data-driven decision making.
Production planning is a complex area of any manufacturing operation. In textiles, planning is complicated as there exists different types of fibres, yam counts, spinning systems, preparation methods, and end products. All of these factors, combined with the customer's demands for correctly filled orders and short delivery times, make the production planning process more complicated. In addition, effective production planning in the textile industry has become more and more critical as intense foreign competition has impacted the market The textile industry is gradually developing expert system applications to increase production, improve quality and reduce costs. Such systems are surfacing in a variety of areas throughout the textile manufacturing process.
Says a SAP expert: "A digital transformation journey is an intensive process, especially when applied to textiles – an industry built upon the finer details (e.g., dye stock management, workforce coordination, equipment monitoring). Supply chain visibility, strong partner collaboration, predictive information and analysis are all key requirements for success. If done correctly, a digitally-transformed textile business will be well-suited to manage and exceed customer expectations, adopt a transparent, omnichannel value chain, and identify profit-generating customer relationships and business segments – all crucial requirements in our increasingly demand-driven economy. Research suggests that those who embrace this challenge and execute a digital strategy outperform average industry standards by as much as 10 per cent."
– SAMUEL JOSEPH