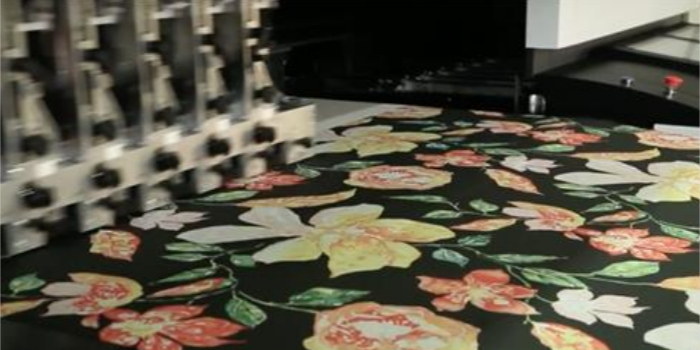 Customisation in demand for digital textile printing
Digital textile printed volume will increase from 2021 to 2026 by 13.9% CAGR reaching 5.531 million sq m annually, says Smithers' new report.
The
desire for customised products is a significant driver for the adoption of
digital textile printing, according to Smithers' new report, 'The Future of
Digital Textile Printing to 2026'. Over one-third of consumers are interested
in personalized products that are commonly made with textiles, and individuals
seeking personalisation will pay a premium for these goods, Smithers' research
shows. Based on these drivers and other trends, digital textile printed volume
will increase from 2021 to 2026 by 13.9% CAGR reaching 5.531 million square
meters annually, data contained in the new report shows. Digital textile
printed value will increase from 2021 to 2026 by 12.7% CAGR reaching Euro 6.951
billion annually.
Digital
textile printing continues to demonstrate strong growth opportunities for
companies throughout the textile and printing supply chain. The global market
for inkjet printing output on textiles rose in volume from 1.635 million square
meters in 2016 to 3.160 million square meters in 2019. Valuation of digital
textile printing also grew from Euro 2.2 billion in 2016 to Euro 4.1 billion in
2019. The global pandemic caused a hiccup, but overall growth of digital
textile printing was strong at 11.9% CAGR by value from 2016 to 2021 and 12% by
volume from 2016 to 2021.
The
rebound from COVID-19
Digitally
printed textiles performed better than the overall textile market during the
pandemic. As consumers stayed home, fashion and signage declined most
significantly. Home furnishings grew as consumers invested in refreshing their
living spaces. Sails, a segment of the technical segment, also grew owing to an
increased demand for outdoor water sports. The digital textile market will grow
at a more rapid pace from 2021 to 2026 as the overall printed textile industry
recovers from the global pandemic. Regionally, Asia will return to pre-pandemic
levels first – by the end of 2021, followed by North America in 2022 and
Western Europe and the rest of the world by the end of 2023.
Digital
textile printing has a global printed textile market penetration of about 6%.
During the forecast period, penetration will reach 10%. This is low compared to
other digital print applications such as commercial printing, ceramics or
labels where penetration has been much higher. The lag in adoption is not because
of a lack of demand. Rather, the technology and supply chains needed time to
catch up. On trend with how most markets progress through the technology
adoption curve from nascency to mainstream, growth rates will be high for
digital textile printing given the low market penetration and will taper off as
the base grows. Value growth rates will lag volume growth rates as pricing
stabilises with the benefits of a scaling market.
End-use
markets
Clothing
has the highest market penetration for digital textile printing as it leverages
ink advancements in digital dye printing, both dye sublimation and reactive.
Signage is the next largest segment and also uses a significant amount of dye
sublimation printing. Pigment printing is gaining traction in the space for
backlit soft signage. The home furnishings section has also increased as
consumer demand for refreshing the home has increased. Pigment printing is
popular in the space for its light-fastness properties, but reactive printing
is heavily utilised for its high colour vibrancy and low costs.
The
majority of digital textile printing is done in a roll-to-roll process whereas
a roll of textile is printed, then cut and sewn into the finished product.
Scanning head machines dominate the space with thousands of installations
versus an alternative method of high-speed, high-volume digital printing called
single-pass, where printheads remain fixed in place and the substrate moves
under the heads. The limited number (<50) of global installations of
single-pass printers represents hundreds of millions of square meters of fabric
printed annually. Both processes will grow during the forecast period.
Direct-to garment printing makes up about 5% of market penetration on a volume
basis. Here, garments and accessories are printed after they have been cut and sewn.
The process continues its popularity in the US and
Western Europe where consumer desire to pay a premium for custom products is on
the rise coupled with a local textile supply chain that is lacking in
sufficient cut and sew capability to enable scale.