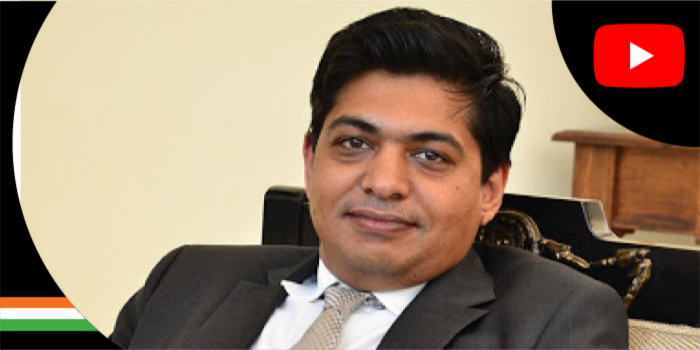 COVID 19 to give fillip to technical textile industry
Speaking to Rakesh Rao of ITJ, Dr S K Sundararaman, MD, Shiva Texyarn, delves into challenges and opportunities for technical textile industry against the background of COVID 19 pandemic
COVID 19 has negatively impacted all industries. However, personal protective equipment (PPE) sector saw a sudden rush in demand offering new prospects for the suppliers to this industry. Indian technical textile companies sieged this opportunity by scaling up their operations to fulfil the demand for PPE in the country. Shiva Texyarn was one of such company.
In conversation with Rakesh Rao, Dr S K Sundararaman, Managing Director of Shiva Texyarn, and Chairman of the Indian Technical Textiles Association (ITTA), spoke on how COVID 19 will present new areas of opportunities for Indian companies with the global supply chain being disrupted and demand for PPE going up.
On May 13, Finance Minister Nirmala Sitharaman announced the first tranche of economic package to support economic growth. What are your comments on this?
At the outset, it looks like a fantastic deal for MSMEs. The line of credit has been extended to all companies having a turnover of below Rs 100 crore. Of course, there are other measures like not floating global tenders for all sub Rs 200 crore contracts of the government and making them available to local companies, giving support to stressed MSMEs, etc which are extremely significant.
I think these measures should go a long way in tiding over any crisis that the COVID 19 has cost. MSMEs and, in particularly technical textile industry (where most of the companies fall into MSME category) will significantly benefit from the measures announced by the FM.
How has been the journey of Shiva Texyarn since its inception?
Shiva Texyarn, started in 1996, was a pure play cotton spinning company. We have been around for more than almost close to three decades right now. In 2010, we started our journey into the technical textiles. Today, in addition to cotton spinning, the company is also a leader in India in the areas of coating and lamination related technologies which have a wide range of applications. With a turnover of around Rs 400 crores, we operate in different segments like hygiene (medical textiles), sports textiles, high-end defence technical textiles and a lot of other interesting niche areas.
We also export certain range of products. For example, in our coating divisions, we are probably the largest artist canvas fabric exporters out of India right now. We also do a lot of signage fabric exports which go into digital signage printing that predominantly in Europe.
Each business has got its own needs. For example, our hygiene business would be more internally focused looking at the domestic market, so 5-7 per cent would come from exports. The coating is a hundred percent export oriented approach and there are different aspects of our business which have an export connotation.
Overall, about 65 per cent of our turnover would be domestic, while the remaining 35 per cent comes from exports.
As someone who has been closely associated with the technical textiles industry, how do you see the progress of technical textiles industry in India?
The growth in India has been quite slow. The per capita consumption of technical textiles in India is very low even compared to other developing countries.
Technical textiles are functional products offering a wide variety of properties like protection, etc. Hence, there has to be proper standards for technical textiles. In India, legislation on the mandating the use of technical textiles is lacking. In general, proper understanding of advantages of these materials is also not very high in the country. As a result, the growth of technical textiles in India has not been very well planned.
These are problems on the demand side. Due to challenges such as unavailability of cheap raw materials (which predominantly have to be imported as they are mostly synthetic in nature) and a few other things, Indian firms are unable to compete in the global market. However, I believe those are things of the past and, with the recent activity, we would see huge boost in this area in our country.
The global technical textile industry is dominated by family-led SME companies driven by high level of technical knowledge and a strong sense of innovation of the entrepreneur. In India, entrepreneurship spirit exists to a great extent. Despite all the impediments, there are quite a lot of companies (in Rs 20 crore – Rs 30 crore range) in the country who have world-class level of technologies.
You just now touched upon the raw material availability challenge. What about the technology/machinery? Are we self-sufficient in this area?
When we look at technical textiles, we are looking at a very broad spectrum of manufacturing activities. So, it will be difficult to make an overarching statement on whether we are self-sufficient or not.
In certain areas like coating, Indian capacities are as good as what exists outside. In many areas like weaving and lamination, the equipment capability is catching up in this country. In many of these areas, we are actually having a significant Indian manufacturing base, predominantly based in the western part of our country.
There are also a lot of areas where we are non-existent. If you take the single largest segment of technical textiles today is the area of nonwovens. There are various nonwovens, like spunbond, spunlace, etc and we do not have manufacturing capabilities for any of these materials within our country. We need to seriously look at this because these products go as substrate into other technical textiles. They are the building blocks for other technical textiles and, hence, form a very important part of the chain. In these areas, the availability of machinery remains much to be wanted within the country and should be one of the core areas the government and industry should look at developing.
In the recent budget the government had announced the formation of a National Technical Textile Mission. Has there been any progress on different?
When the formation of the National Technical Textiles Mission (NTTM) – with an estimated outlay of Rs 1480 crore – was announced, there was a great anticipation within the industry. As the Chairman of ITTA, I can say that the Textile Ministry was burning the midnight oil to finalise the blueprint of NTTM. But it is slightly derailed because of the COVID 19 crisis, with the nation's and Ministry's focus shifting to providing adequate numbers of PPE.
Now that we have gone through that phase and there seems to be a certain level of self-sufficiency, the Ministry is looking at it and I'm given to understand that within the next 10 to 15 days concrete announcements would be made on how it is going to go forward. We expect to have a very proactive policy that comes out in next few days.
Due to COVID 19 pandemic, there has been a rise in demand for technical textiles specifically PPE suits and face marks. What kind of opportunity does it presents to Shiva Texyarn?
Shiva Texyarn has been well poised to work on this opportunity and has come up products for personal protective equipment (PPE). Our laminators have the capability of using barrier films and hence being able to create the right kind of product that is required for the use by doctors and others.
Because of its ability and past experience in working with the military and other high specialty applications, we have the requisite seam ceiling and closing technologies, which are also part of the complex PPE garment making process. Today our knowledge of filtration, barrier and insulation fabrics has also allowed us to get into making of a range of protective mask offering the highest level of protection and high level of comfort.
We believe there will be a demand for antibacterial and antiviral solutions being applied to textiles in conjunction with the various other barrier remedies to form, what can be termed as, world-class complete protection solution, which the world is now expecting from the industry.
We continue to be a leader in these areas. As the market opens up, with the support of the Ministry of Textiles, companies like Shiva Texyarn would go in the international market very fast to get certified and then go on to actually meet the demand that is now being created for these kinds of products.
Second, companies like us hope to make a mark for developing new products to offer much higher level of protection and comfort and practicality for the user, then what is currently existing globally. So COVID 19 has been a fillip not just for Shiva Texyarn, but many other technical textile companies who can use their latent technologies to produce innovative products. We are very sure to get a world class, next generation PPE gown out of India, that is better than currently available in the market. We are one of the frontrunners and are going to be a part of this growth journey. So, it looks very good for Shiva Texyarn at this point of time.
So does COVID 19 presents a long-term opportunity for Indian technical textiles industry?
Yes, definitely. When you have a standing order, it's very difficult to break. But today things are in disarray with a complete disruption of global supply chains.
COVID 19 has created a level playing field for India by reducing the technological gap to some extent between global players and Indian firms. Indian manufacturers can capitalise on the opportunity that has come up suddenly. Indian companies are raring to go and grab the opportunity.
In the last 45 days, we have seen a high level of entrepreneurship. It is just amazing to see how Indian companies not only technical textile firms but also garmenting and non-technical textiles companies have rapidly made internal changes to scale up their PPE play.
So, absolutely COVID 19 has given a great fillip to the technical textile industry, particularly to the Protech segment, of India. I think we will be on the world map for quite some time by being a powerhouse for PPE manufacturing.