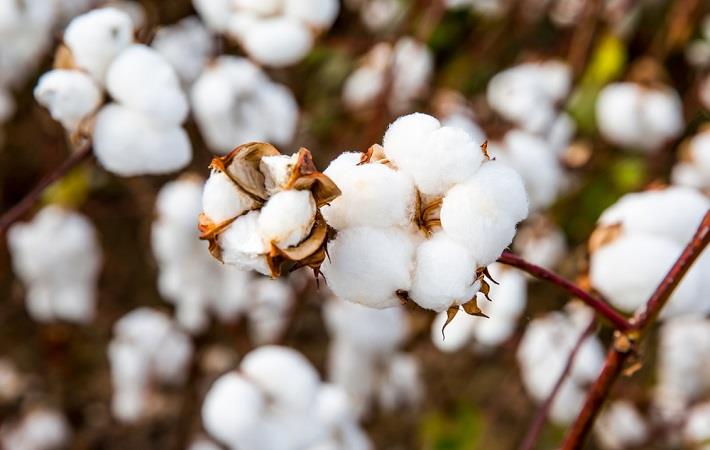 Cotton and textile sectors under economic uncertainty
While we hope for a soft landing without recession, raising interest rates will lead to slowdown affecting the demand of product, states Prof Seshadri Ramkumar
Economic uncertainty has direct influence on the demand of cotton and textiles.
Inflation which has reached a 40-year high level is getting due attention by national banks in many countries. On September 21, United States' Federal Reserve increased the interest rate for the third straight time in recent months signaling the need for restrictive monetary policy to gain an upper hand on inflation.
Among other factors, the ongoing war in Europe is enabling the inflation. The war is dragging the world into recession and global food crisis stated the representative of European Union in today's U N Security Council meeting.
How bad is the inflation? Consumers experience the increase in price for common items in their daily lives in multiple ways. I used to pay US $1.25 for 5-gallons of glacier water in a retail outlet in Lubbock. Just recently, the price has shot up to US $2.5. Prices of commodity items and groceries have climbed up affecting consumers' purchasing power.
Swiss National Bank has raised the interest rate ending its years of negative rate regime and the Bank of England has also raised the interest rate signaling the need to moderate demand.
Price stability is needed to control inflation according to Jerome Powell, Chair of the United States' Federal Reserve, who stated on September 21 after the Federal Reserve raised the interest rate that restrictive policy is needed to bring down inflation to 2% level.
The raise in interest rate will increase the rate of borrowing by companies, which will affect employment and subsequently may lead to recession. This situation will have direct effect on the global textile sector and the results will be witnessed in months to come.
As textiles fall under the category of non-high priority items, high price for goods will lead consumers to prioritize on essentials such as food, energy, mortgage payments, etc. In general, high interest rate will lead to demand softening.
"Yarn enquiry is dull even though we are entering into Diwali festive season in India and Christmas times in the West," stated Velmurugan Shanmugam, General Manager of Aruppukkottai, Jayalakshmi Textiles. Mills in India are selling yarns at a loss of about 30-40 Rupees/Kg. "Our mill has cut down the capacity utilisation from 98% to 85% and is exploring other options like weekly closures for a day or two," stated Velmurugan Shanmugam.
While national banks are focused on bringing down the inflation by raising the borrowing cost, uncontrolled inflation and restrictive policies have their effect on increasing unemployment, which may lead to economic slowdown. United States is expected to have increased unemployment in 2023 at about 4.4%.
Demand will be a great influencer in the coming months for the global textile sector. Mills must anticipate for lesser demand and plan accordingly.
Mills in India such as Jayalakshmi Textiles have reduced consumption of cotton by about 30% signaling demand weakening.
Anticipation is that United States' Federal Reserve may raise the interest rate again in November as controlling prices is its priority. Actions by the United States' Federal reserve will have ripple effects around the world, which will affect all sections of the society.
While we hope for a soft landing without recession, raising interest rates will lead to slowdown affecting the demand of products.
Demand side of the economy needs careful watch. The textile industry will be better served if they plan for careful stocking and manage production without excessive inventory. Careful planning of stocks with help with price gains, when the economy rebounds, provided there is no recession in 2023.
Prediction is a game, but careful planning is the best way forward.
About the author:
Dr  Seshadri Ramkumar is a Professor, Nonwovens & Advanced Materials Laboratory  in Texas Tech University, Lubbock, TX, USA.