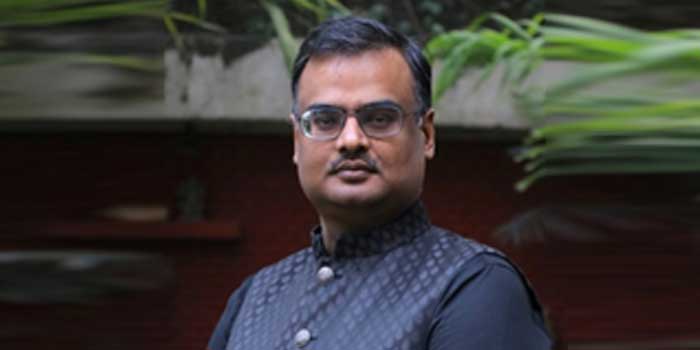 BSL targets turnover of Rs 900 crore next year
Plans to commence its Cotton Spinning Project of 30 thousand spindles
Kolkata
BSL, one of the most prominent players in the textile business has planned a multi-faceted exponential plan. The Company is planning to double its sales to over INR 900 crores by 2023 -24 from the current INR 440 crores.
BSL delivered a robust performance in the FY ended 31st March'22 with a PAT of INR 11.48 crores and operating profits of 41.43 crores. The company has a global presence in over 50 countries along with a pan-India presence and expects its sales to grow by 30 -40% YOY with a quantum jump in the bottom-line.
For the past decade, IKEA has been a major business and growth driver for the company, and this business is likely to continue to grow. BSL is IKEA's sole provider of furniture fabrics from South Asia, and its products are sold in all 450 IKEA stores around the world.
Talking about the year's performance and expansion strategies, Nivedan Churiwal, Managing Director, says, "We are glad to announce that our business grew across all segments both in domestic and export markets and we have delivered good results in the last FY. Despite a sharp increase in all input costs, we have been able to pass on the prices and deliver good results. In the current FY, we expect good growth in all segments and we are targeting a turnover of close to INR 600 crores with a very healthy bottom-line."
Expansion Plans
BSL has planned INR 200 crores of Capex, with INR 150 crores dedicated to the establishment of their cotton spinning unit. The facility will have 30,000 spindles and will be capable of generating 700 tonnes of cotton yarn every month. This project is scheduled to begin in December 2022. The remaining funds will be used to expand the company's PV spinning, weaving, and processing capabilities. The state of the art production facility is equipped with the best machinery in the world coming from various countries such as Japan, Belgium, Germany and Switzerland etc.
In addition, the company owns two domestic brands, BSL and Geoffrey Hammonds (GH). GH is the premium range, whereas BSL is for the mass market. BSL has significantly improved its product range and market offerings, particularly for domestic customers. It now provides a very expansive range, especially under its premium brand GH where they expect to more than double the sales between 2022 and 2024. The current focal products are pure wool and poly wool fabrics, as well as ethnic wear in the form of Jacquards. The luxury market is being given special attention, with the launch of GH-Insignia, a new direct to retail brand.
Towards Sustainability
The company is transitioning away from fossil fuels towards sustainable resources. This is being executed by making a shift from coal to sustainable biofuels like rice husk etc. It is also working to expand its capacity for generating alternative and renewable energy sources. The organisation is committed to environmental sustainability and is one of the few to have reached milestones such as 'Zero Discharge Certification,' 'OEKO-TEX,' and numerous certifications such as 'Vegan Certification,' among others.