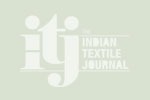 A.T.E. ropes in big names in apparel knowhow
With the recent tie-up with Juki, A.T.E. Group seems to have been on a consolidation drive to make its Garment Machinery Division a full-fledged entity.
With the recent tie-up with Juki, A.T.E. Group seems to have been on a consolidation drive to make its Garment Machinery Division a full-fledged entity.
There are three types of companies: One which is always stuck up in one area, and the many which swim along the current and thirdly, a few who break from their mould and challenge the market with entry into new areas. A.T.E. Group belongs to the last category. The area list of the groups established presence has been lengthening ever since its inception in 1939 — textile machinery including spinning, weaving, knitting, processing, carpet, synthetic, nonwovens, technical textiles, packaging, clean technology. Then came the garment machinery a few years ago, and A.T.E. has made such rapid strides that today it has over 15 principals under it serving the entire gamut of the apparel sector.
KB Prasad, Vice-President, Textile Engineering-Garment Machinery, at A.T.E. has been with this division since its beginning. He is unassuming, but excited about the growth of the Garment Machinery Division. When A.T.E. entered into a marketing tie-up with Juki recently, Prasads presence at a display of Juki products for consumers at the premises of the Bhagwati House in Andheri West in Mumbai was conspicuous. KB Prasad found time to speak freely to Samuel Joseph, Editor of The Indian Textile Journal, during the latters visit to the A.T.E. HQ on the growth and various technology offers of his division.
"Our strength is mainly in textiles. Now that many companies are diversifying into garments too, our customers like Welspun, Banswara, who were buying machinery for textiles, are today buying garment machinery too from us. We expanded our garment machinery division, and today we have over 15 major principals under us, which include big names like Yilmak, HMX, Dolphin, Mag, Bruce, etc covering the entire gamut of the apparel industry."
Talking about the Juki tie-up, he said that the collaboration started from the month of April 2013. "Jukis headquarters in India is in Bangalore. It has about 15 branches, which mostly support the agents. ATEs engineers and Juki engineers co-operate to solve problems for the industry during after-sales visits. Juki has been very strong in woven in stitching and sewing, but in the last 5 years, it has developed machines ranging from basic models to automatic hemming & trimming attachments for the knitwear segment," Prasad said.
According to Prasad, knitwear today has been growing not only in Tirupur and Ludhiana but also in other centres like Mumbai and Calcutta and also in many parts of the western cities. Said Prasad: "Kids garments have been growing tremendously, and mostly in knitwear because of comfort factors. In Calcutta there has been a tremendous growth of kids garments, which are mostly exported to Gulf countries."
About second-hand machines in garment industry, Prasad emphatically said that today customers are realising there is no alternative to quality in technology. "Secondhand machines were being sold during recession period when companies were closing down. But now entrepreneurs do not even want second best quality and they are very reluctant to touch secondhand machines. Even if they are in the market, only those with very small capability go for such secondhand machines. All big companies go only for the best, if they want to succeed, and this is A.T.Es experience."
What are A.T.Es offers?
Prasad enumerated a long list of the technology providers under the A.T.E. Group. They range from just stitching to cutting, processing, packing and hanger systems.
Said Prasad: "A.T.E, which also serves the apparel and home textile industries offers a range that covers industrial sewing machines, specialised attachments f