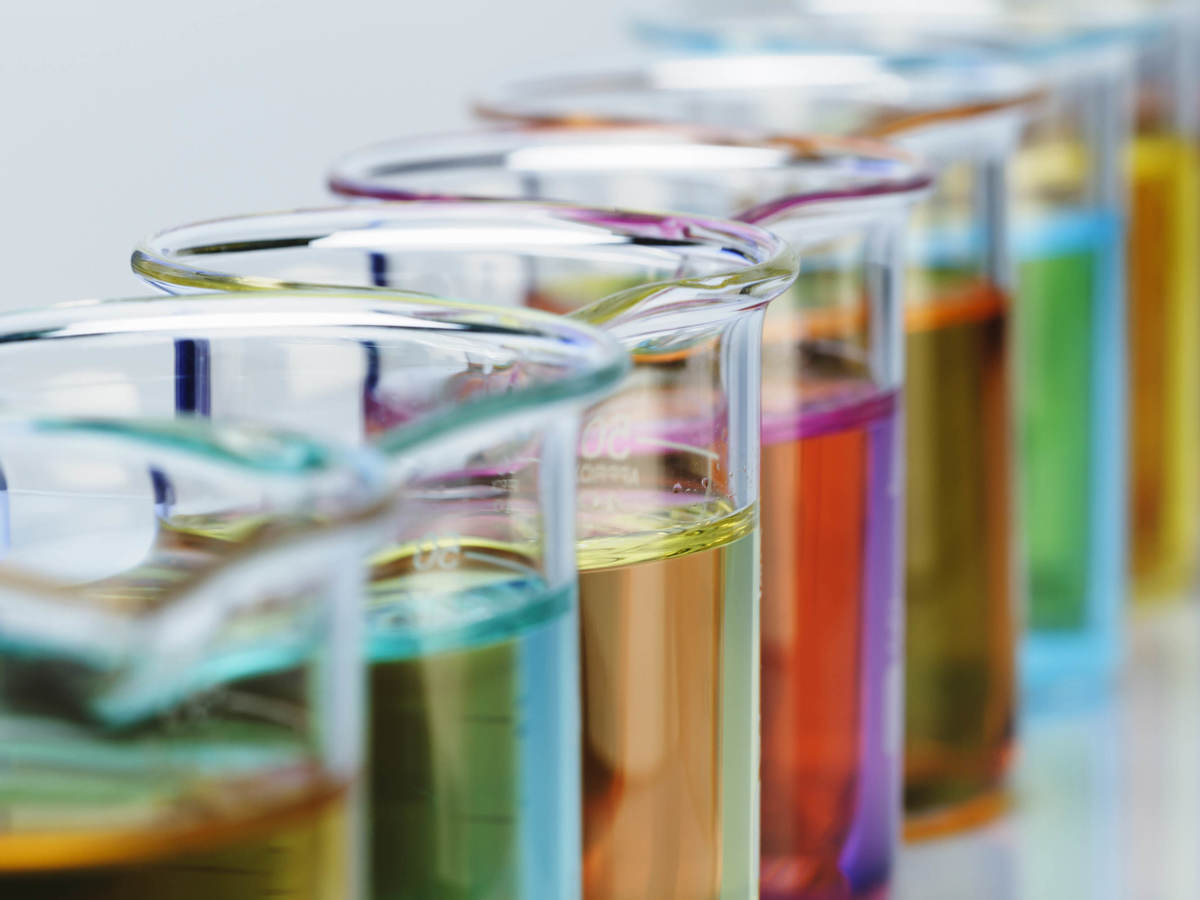 Outlook 2025 for Indian specialty chemical industry
It is believed that the 2020s mark the beginning of an Indian decade in the chemical sector, especially in speciality chemicals. Sharing his "Vision 2025", Mihir V Shah writes, India is today on the cusp of a multi-decadal opportunity to emerge as a global hub for chemical manufacturing.
The Indian chemical industry, which was worth around $ 178 billion in 2019, will reach around $ 304 billion by 2025. Out of this, the specialty chemicals sector, which had revenues of $ 32 billion in 2019 constituting around 18 per cent of the industry, is expected to reach around $ 40 billion by 2025. The industry is already the 14th largest exporter of chemicals in the world.
Opportunities and challenges
The calendar year 2022 that started on a high for Indian manufacturers in the speciality chemical sector, ended up becoming really challenging.
Year 2022 beginning saw a sharp uptick in domestic demand across sectors such as automobile, paints, plastics, etc. In the global arena also, there was a distinct advantage which India had, since most of the global companies were looking to de-risk their supply chains and India was an obvious choice for China Plus One for the chemicals sector.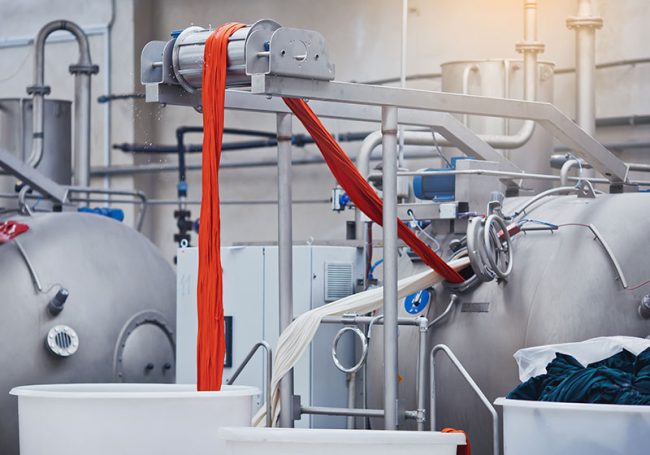 However, the euphoria was short-lived: The Ukraine-Russia War saw the transit costs skyrocket and the global market demand come crashing down. This impacted the exports scenario in a big way, but India was slightly insulated due to robust domestic demand.
The last quarter of AY 2022 has been incredibly challenging for the chemical sector. There is a mega dip in the demand across sectors, such as textiles, paints, plastics, etc. In addition, the cost of input & energy has increased drastically which has increased the cost of operation and there has been a big hit in the bottom-line.
The global impact is seen due to economical as well as geopolitical reasons across countries. For instance, USA, which is the biggest market for the chemical industry, is facing highest inflation which it has ever seen. This has resulted in decrease in demand by around 40 per cent. In China, the continued challenge due to Covid has created a slump in demand across all the segments due to which the uptake has reduced drastically. In Africa/Egypt, which are growing markets for chemical industry, there is an acute shortage of foreign exchange which has decreased its import significantly. In Europe, demand has dropped drastically due to the Ukraine-Russia war as well as the increased power cost.
The situation in India is much better than in the other countries, but still industries such as textile are suffering very badly due to poor demand. Regions such as Erode/Tirupur, which are hubs for textile industry, are operating at 20 per cent capacity since the last 6 months. Again, due to the lack of global demand, many countries are seen dumping basic chemicals in India, which is also affecting the Indian manufacturers.
The way forward
However, I firmly believe that this is just a phase which comes every once in a while, and will not impact the future of the speciality chemical industry. From the perspective of the dyes & pigments industry, we believe that colour is an essential product required in every application, so we are optimistic that demand would start increasing in the first quarter of 2023 and should continue in 2024 and 2025 as well.
Specialty chemical companies need to focus on core competencies in the year 2023-2024 rather than experimenting too much to sustain in these challenging times. Having strong backward and forward integration is going to be vital for companies to sustain and enjoy exponential benefits when the global markets stabilise.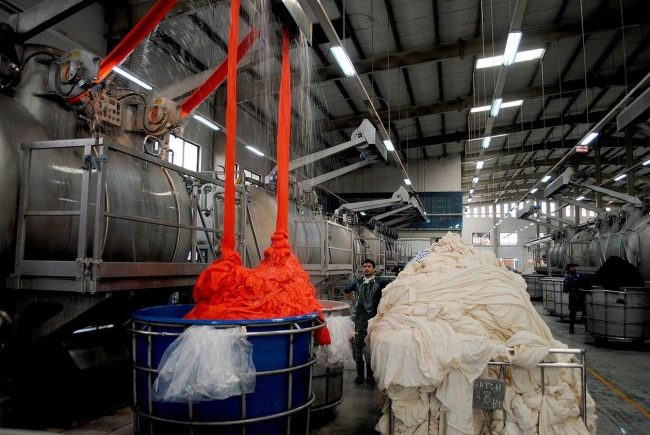 Times like these are the best time to think strategically to make corrections by improving inhouse efficiencies, developing new products, making use of new technology, etc. The global macro economic factors have affected all export-oriented businesses. Despite the challenging external environment, if handled correctly, the sector will grow and become a front-runner in the chemicals category soon.
The Government is also giving the sector its due. Union Minister for Chemicals and Fertilisers Mansukh Mandavia calls the chemicals sector a "sunrise" sector and says that the Ministry is working towards making Production Linked Incentive (PLI) scheme applicable to the sector to boost domestic production and exports. The Ministry also called the chemical sector, which is knowledge-and capital-intensive, the mainstay of industrial and agricultural development, and said that it provides building blocks for downstream industries such as textiles, papers, paints, soaps, detergents, and pharmaceuticals, among others.
Sustainability and green-fingers
Chemical industry also needs to not just be more sustainable but also green. There is still a very high dependence on China for raw materials, and we need to focus on becoming self-sustaining. Capacity expansions of chemical companies and bettering the supply chain domestically will lead to improving raw material supply, reducing dependence on China as well as bringing in economies of scale.
Specialty chemicals industry is customer focused. Constant innovation and research & development make it stand out from the commodity chemicals category. This gives the industry better margins and makes it more lucrative. With this comes a huge responsibility too, where customers across the globe expect their suppliers to adhere to strict safety, environment and compliance norms that are acceptable across the world.
To grow, the industry needs to be very conscious about using green technology to reduce environmental impact and focus on a net zero carbon footprint in the future. Treating water, which is one of the key raw materials in chemical segment, therefore needs to be focused on. We need to understand and respect the fact that water is going to be very scarce in years to come and in order to sustain the businesses, we need to look at cleaning and replenishing it.
Governmental support for environmental investments, which are hugely capital intensive, as well as creation of specific industrial parks with well laid out effluent treatment systems, can make the Indian specialty chemicals segment very vibrant and globally competitive. This will allow the industry to concentrate on its products and technology, rather than worry about the effluent or environmental issues.
This is already happening. A few parks are developing, including one in Dahej, which is going to be home to one of the largest number of chemical manufacturers. This is still under development and we hope that this will streamline the issues faced by the industry. As of now, the industries are rather dispersed and not located in one geography.
Future
CII believes that the 2020s mark the beginning of an Indian decade in the chemical sector, especially in speciality chemicals. India is today on the cusp of a multi-decadal opportunity to emerge as a global hub for chemical manufacturing. With Governmental support, focus on quality, environment and R&D, we can fully take advantage of this unique opportunity presented to us.
Today, we are part of one of the fastest growing industrial segment in the world. Indian chemical sector is already the sixth largest in the world and employs a sizable workforce. Policymakers, corporates and academia need to work together to ensure that we hold the bull by the horns and leave an indelible mark on the world.
About the author: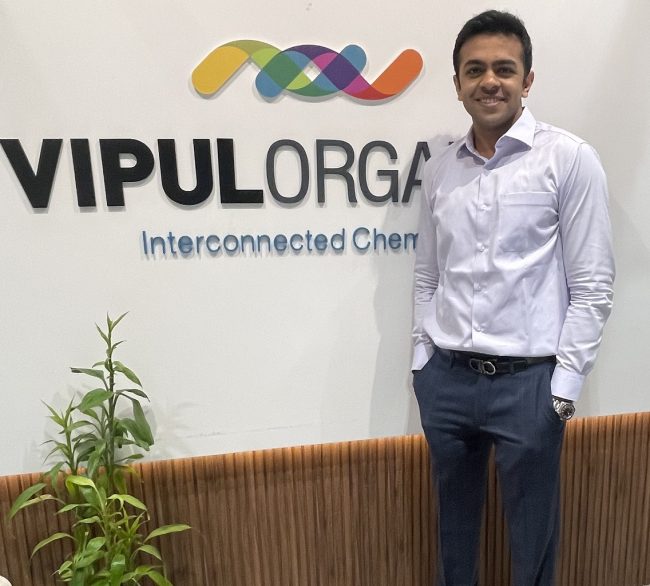 Mihir V Shah is the Executive Director of the BSE Listed speciality chemicals company, Vipul Organics Limited, one of the leading names in the dyes and pigments market. He has been instrumental in venturing into unchartered territory and exploring the Indian market for the business. Today, the business, which was 95 per cent exports, has a sizeable domestic clientele growing at 40-50 per cent YoY.