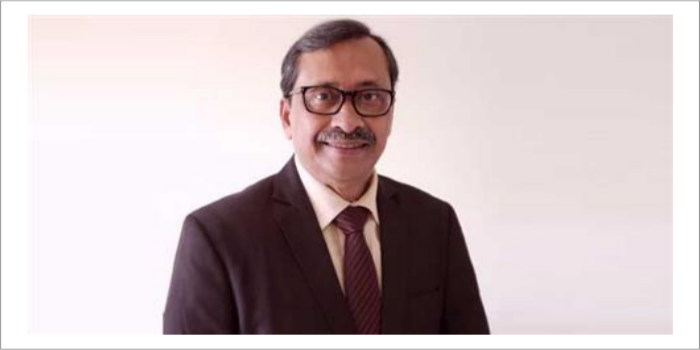 Indian technical textile industry needs to invest more in R&D
In this interview, Dr Anup Rakshit, Executive Director, Indian Technical Textile Association (ITTA), highlights on emerging industry trends and the steps taken by the association to boost the industry
Technical textiles had provided a safety armour in India's fight against Covid 19 pandemic by offering key raw materials for production of face masks and other personal protective equipment (PPE) kits. For the last more than ten years, Indian Technical Textile Association (ITTA) has been in the forefront for promoting the industry. In this interview, Dr Anup Rakshit, Executive Director, ITTA, highlights on emerging industry trends and the steps taken by the association to boost the industry.
ITTA has completed 10 years. How do you see this journey of ITTA against the backdrop of evolutionary changes that are taking place in the technical textile industry?
ITTA's dream of making the Indian technical textile industry a powerhouse within the Indian textile industry is now becoming a reality. Acting as "The Voice of Indian Technical Textile Industry", ITTA regularly takes up issues raised by the industry members with the government bodies. Policy advocacy with central and various state governments is another key activity. As a result of the initiatives taken by ITTA and providing extensive inputs from the industry given by ITTA, some of the major policies recently announced by the govt are listed below:
National Technical Textile Mission (NTTM) with an outlay of Rs 1480 crore is undertaken by GoI to technical textiles to be implemented in 2020-2024.
Formulation of Production-Linked Incentive (PLI) scheme Rs 10683 crore to boost technical textile & man-made fibre (MMF) sectors and encourage exports.
92 Applications identified for mandatory use across 9 different user ministries.
For the first time, 207 HSN Codes for technical textile products notified in Foreign Trade Policy, in January 2019. More codes are to be added.
ITTA members represent nine technical textile sub-committees of BIS. More than 350 Indian standards were either revised or developed and about 100 more are under development.
ITTA has made its global presence by connecting to various international organisations, like the International Finance Corporation (IFC), a member of The World Bank Group, to grow PPE coveralls & masks industry in India. ITTA has signed MoU with the Textile Institute (TI), Manchester, UK, Taiwan Technical Textiles Association (TTTA), Taiwan and a member of EDANA to promote technical textiles in India. Understanding the need of the hour, ITTA has started certificate courses on various segments of technical textiles for industry professions, academics and students, which is gaining huge popularity.
India's share in the global technical textiles industry is very small. What are key challenges before the Indian technical textile industry?
India's current export is in FY 2019-20 is about $ 2.04 billion which is 6% of global share with 12% CARG. Indian technical textile industry can grow exponentially, if the appropriate strategy and eco-systems are in place. As mentioned earlier the Production-Linked Incentive (PLI) scheme with outlay of Rs 10,683 crore will boost technical textile exports.
Are the standards and regulations pertaining to technical textile in India in line with global practices?
Yes, India has implemented many standards and regulations in line with global practices, eg, medical devises, protective clothing, use of geosynthetics, etc. However, there is always scope of improvement. Many new standards and regulations are being developed. ITTA is very actively working with BIS, other government bodies and industry to bridge the gap.
How has Covid impacted (or benefited) the technical textile industry?
Major beneficiaries are the medical textile sector. India is now 2nd largest producer of Covid coveralls and masks.
How has been the performance of technical textiles exports? Will a separate export promotion council for technical textiles help boost exports?
As I said earlier, India's export in FY 2019-20 is about $ 2.04 billion for 207 technical textile items, as so far approved by the Ministry of Textiles and Ministry of Commerce & Industries. The growth rate is approximately 12-13% over last year and import is also almost similar to export. Though there is a dip in the export/import value in the FY 2020-21 because of the covid pandemic situation in the country as well as in the world. However, this figure is limited to only 207 HS codes, but the total number products falling under technical textiles are much more, so the export figure will also be higher.
To accelerate the export growth rate there is an urgent need to form a separate Export Promotion Council (EPC) exclusively for technical textiles and proper export incentives on these products. Under the National Technical Mission (NTTM), there is a provision to form an EPC exclusively for technical textiles, which will soon be implemented by the GoI, we hope.
Will the government initiatives to boost local manufacturing help the technical textiles industry?
The technical textile industry will definitely be benefited and grow because of the government initiatives (like Aatmanirbhar Bharat, PLI schemes) and increased local procurement by government agencies. There is huge quantity of products are imported in India, some of which can easily be replaced by "Make in India" approach.
What are some of the emerging trends in the technical textiles industry? How geared up are Indian companies to tap these trends?
The technical textile industry in India has to invest more in R&D to develop innovative products to compete globally. National level R&D organisations can handhold industry to develop products and processes. Almost all the key raw materials used to manufacture high value technical textile products are imported by India. The country imports all key raw materials/ high performance fibers, namely Aramid, Carbon, Nylon 66, Ultra High Modulus Polyethylene fibres, FR viscose, FR acrylic, antistatic, ceramic fibres, some grades of Glass fibres/ rovings and yarns. There is huge scope of developing these products in India. Also, other emerging technologies worth mentioning here are bio-degradable polymers, nonwoven waste recycling, smart textiles, etc.