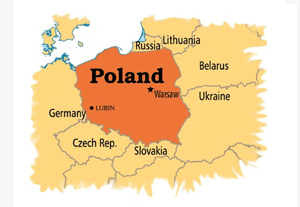 Growing opportunities in Central Europe for apparel
Poland is the only European country to achieve uninterrupted GDP growth from 2009 through 2013. But its pace of economic expansion slowed in 2012, and further
Poland
Poland is the only European country to achieve uninterrupted GDP growth from 2009 through 2013. But its pace of economic expansion slowed in 2012, and further moderated to 1.6 per cent last year. Poland has textile imports of $10,443 million and Indias current exports is around $217 million. Improving consumer and business confidence and flattening joblessness will likely improve private consumption and investment.
Czech Republic
The Czech economy is forecast to resume growth of 1.8 per cent in 2014, and the countrys pace of recovery has been constrained by the sluggishness in the early aftermath of the European debt crisis. Consumer spending can gather steam in view of the subsiding worries over climbing unemployment and further fiscal retrenchment, while exports are poised to revive slowly as demand from most of the countrys leading European trading partners strengthens.
Explore the Central Europe Market
Date: 24 September 2014
Venue: Lodz, Poland
Details at: www.buyersellermeet.com
Poland is now the sixth largest EU country in terms of size and population. It is also one of the most promising of the new member states. Polands economic growth is among the fastest in Europe with 40 million population and $514 billion GDP Poland is one of the key markets for the Indian Textile sector in the EU region. Poland was the only European country to achieve uninterrupted GDP growth from 2009 through 2013.
Date: 22 September 2014
Venue: Brno, Czech Republic
The Czech Republic is a stable and prosperous market economy closely integrated with the EU, especially since the countrys EU accession in 2004.
Import demand will grow with an average of 9.9 per cent per year to $267 billion in 2017, meaning that the Czech Republic will take the 29th position on the global list of largest importers.
With 10 million population and $190 billion GDP, Czech Republic is one of the upcoming markets for the Indian textile sector in the Central EU region.