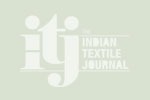 DuPont features innovative water solutions portfolio at IFAT
Optimising industrial wastewater treatment processes and reducing water consumption are some of the biggest challenges faced by industries in India.
Optimising industrial wastewater treatment processes and reducing water consumption are some of the biggest challenges faced by industries in India. DuPont Water Solutions, a global leader in purification and separation technologies, featured its broad portfolio of water treatment technologies and solutions at IFAT held from October 16-18 in Mumbai.
Focused on the water, sewage, solid waste and recycling segments, the three-day event provides a perfect platform to connect with customers, partners and showcase our advanced technologies – from ion exchange resins to reverse osmosis (RO) membranes, and from ultra filtration membranes to electrode-ionisation techniques.
Visitors at the DuPont booth had the opportunity to learn about our proven products, integrated solutions and reliable water science and technologies such as – minimal liquid discharge (MLD), zero liquid discharge (ZLD) and desalination, for industrial water and wastewater treatment, recycle and reuse.
Some of the featured DuPont technologies on display will be:
AMBERLITE Ion Exchange Resin (IER) portfolio: Ion exchange (IX) is the reversible interchange of ions between a solid and a liquid such as water. Ion exchange resins remove harmful contaminants from liquids, replacing them with beneficial, desired ions. IX is used in water treatment, including water softening, industrial demineralisation, condensate polishing, ultrapure water production, and wastewater treatment. Continuing to provide a trusted to grow industry-leading portfolio and deliver simplified offering, our stronger AMBERLITE IER portfolio encompasses five classes of products with new breakthrough technology.
AMBERLITE HPR
AMBERLITE IRN
AMBERLITE SCAV
AMBERLITE IRC and IRA
AMBERLITE MB
The Ultrafiltration (UF): Ultrafiltration (UF) is a pressure-driven purification process that separates particulate matter from soluble compounds using an ultrafine membrane media. UF is an excellent separation technology for desalination pretreatment, RO pretreatment, and wastewater reclamation, as well as for producing potable water.
FILMTEC portfolio: FILMTEC portfolio consists of separation-technology products that are highly effective in industrial, municipal, commercial and consumer water applications. Leveraging proven and highly effective technologies, such as RO and nanofiltration (NF), FILMTEC products reject more dissolved solids and organics and use less energy to produce permeate than typical elements. From use in brackish water purification to specialty separations, elements in the FILMTEC portfolio achieve high, yet cost-effective, performance through their ability to tolerate, operate very efficiently at lower pressures, maintain excellent structural and pH stability, resist bacterial growth, produce excellent membrane flux and salt rejection.
FILMTEC FORTILIFE: FILMTEC FORTILIFE product family is designed for plants and facilities that need an industry-leading NF and RO water treatment that's reliable, easy to clean, and that would benefit from a durable, robust membrane. FILMTEC FORTILIFE RO and NF elements can help you reduce water costs and lower operating expenses, achieve sustainability goals, minimise biofouling problems, move toward MLD.